Description
A plain cover letter template with your name and address at the top in bold. The layout is traditional and is best suited to single-page letters. The format offers plenty of space for a longer cover letter and includes a description of the content that should be written in each paragraph.
Preview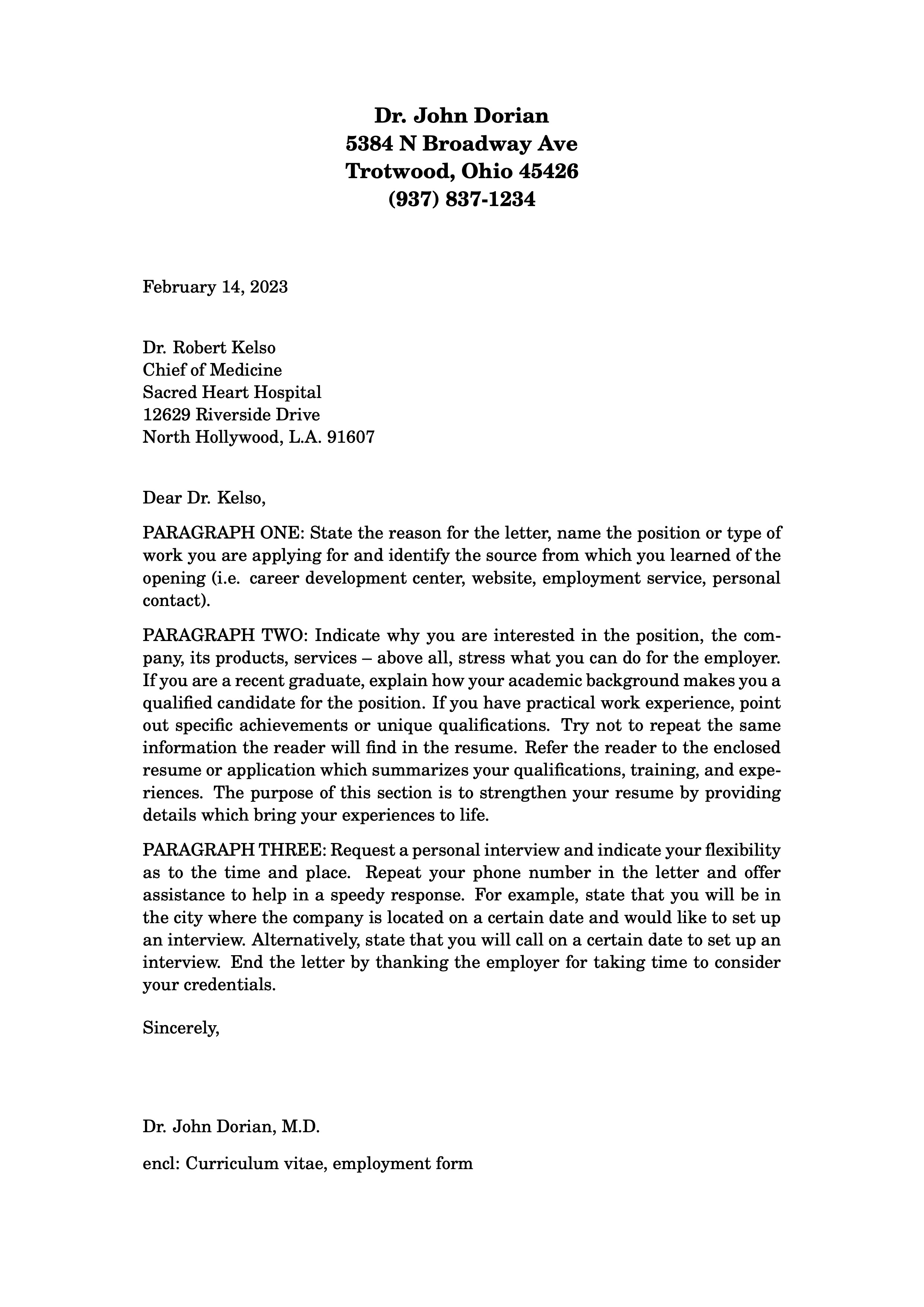 Current Version
v1.0 (May 28, 2013)
License
This template is licensed under a CC BY-NC-SA 3.0 license. Click here to see what this license means for your use of the template.
Open Template for Free Editing Online
Download Template
---
Have a Question?
Report Bug
This page last updated on: May 28, 2013