Description
This curriculum vitae template is clearly structured into sections separated by lines. As is, the template is more conducive to medium-length professional CV's where work experience dominates the interest of the employer. The template can easily be expanded out to multiple pages but is best kept to at most 2 pages for section clarity.
Important note: The file 'resume.cls' is required to be in the same directory as the template because the .tex file uses this custom class for structuring the document.
Preview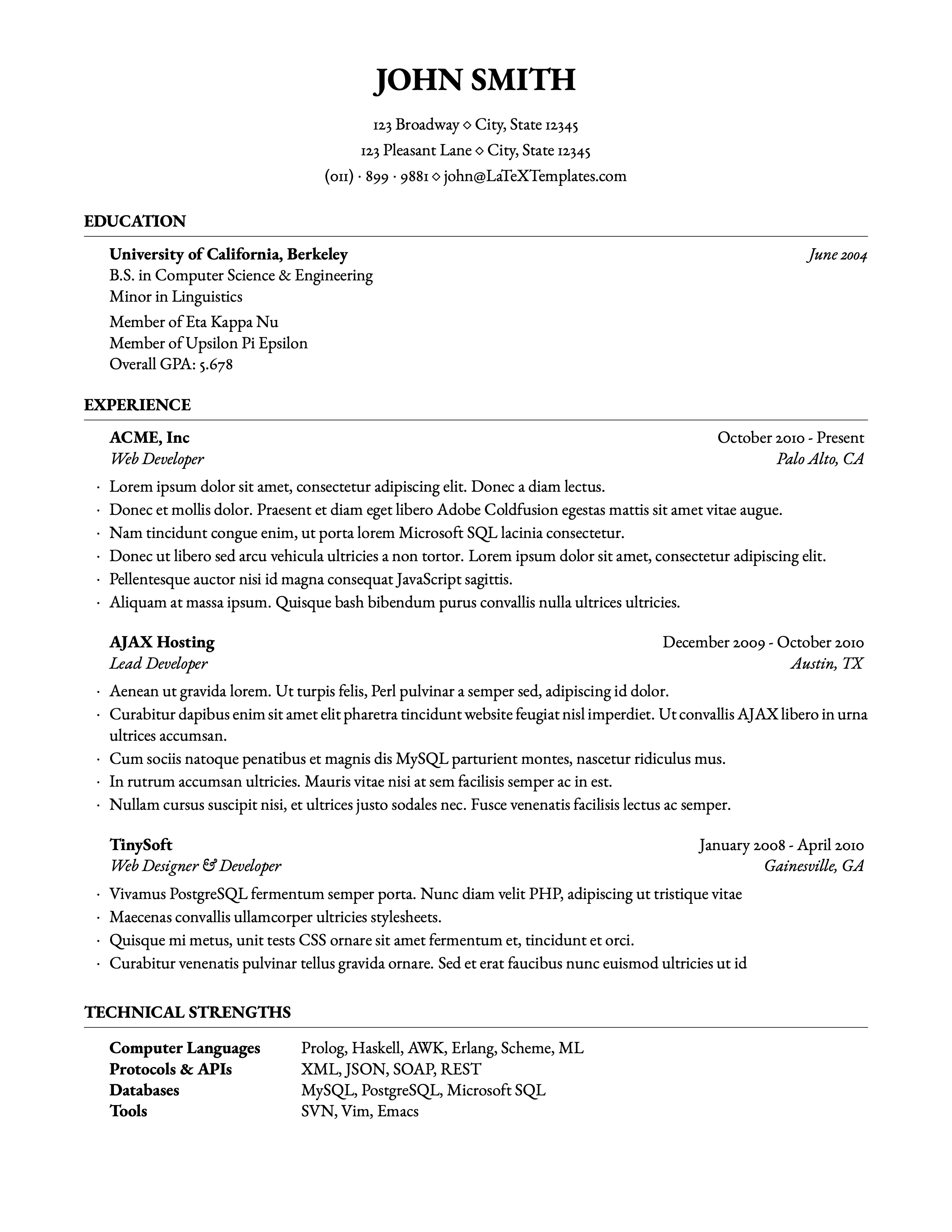 Authorship
This curriculum vitae was originally created by Trey Hunner and has been extensively modified for this website by Vel.
Current Version
v2.0 (May 8, 2013)
License
This template is licensed under a CC BY-NC-SA 3.0 license. Click here to see what this license means for your use of the template.
Open Template for Free Editing Online
Download Template
---
Have a Question?
Report Bug
This page last updated on: May 8, 2013