Description
This cover letter template features two prominent horizontal rules at the top and bottom of each page with space for a logo above the top rule on the first page. The letter first displays your contact information on the right side followed by the addressee's information on the left and then the letter content itself. The letter can easily span multiple pages and the horizontal rules are maintained on subsequent pages.
Preview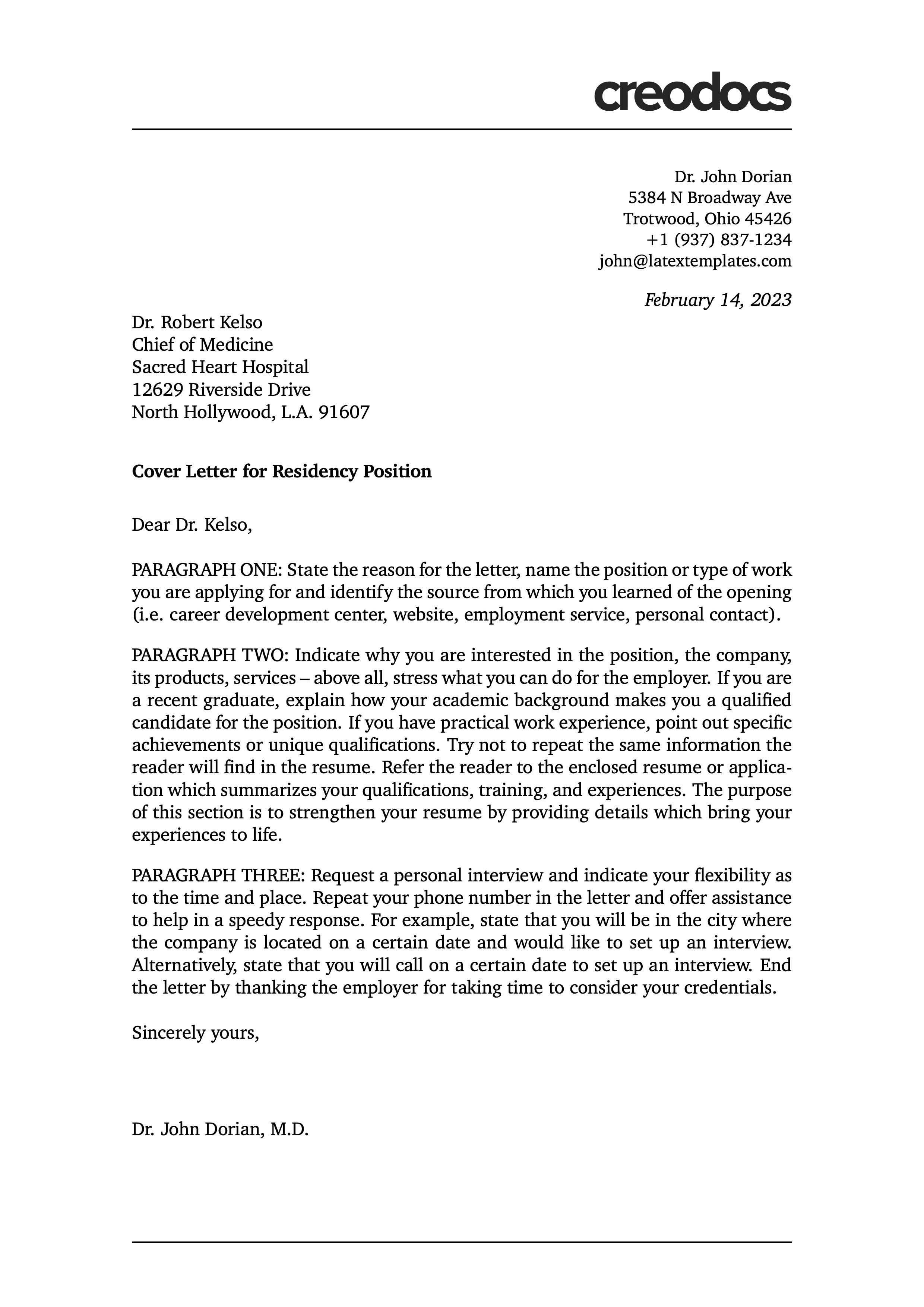 Authorship
This template was originally created by Matthew J. Miller but it has been entirely rewritten for this website by Vel.
Current Version
v2.0 (September 16, 2021)
License
This template is licensed under a CC BY-NC-SA 4.0 license. Click here to see what this license means for your use of the template.
Open Template for Free Editing Online
Download Template
---
Have a Question?
Report Bug
This page last updated on: September 16, 2021