Description
This article template aims to emulate scientific journal publications by using a conservative thin document style. The format of the template follows the typical journal publication including an abstract for summarizing the article, introduction, methods, results and discussion. Examples of an equation, table and list are included.
Preview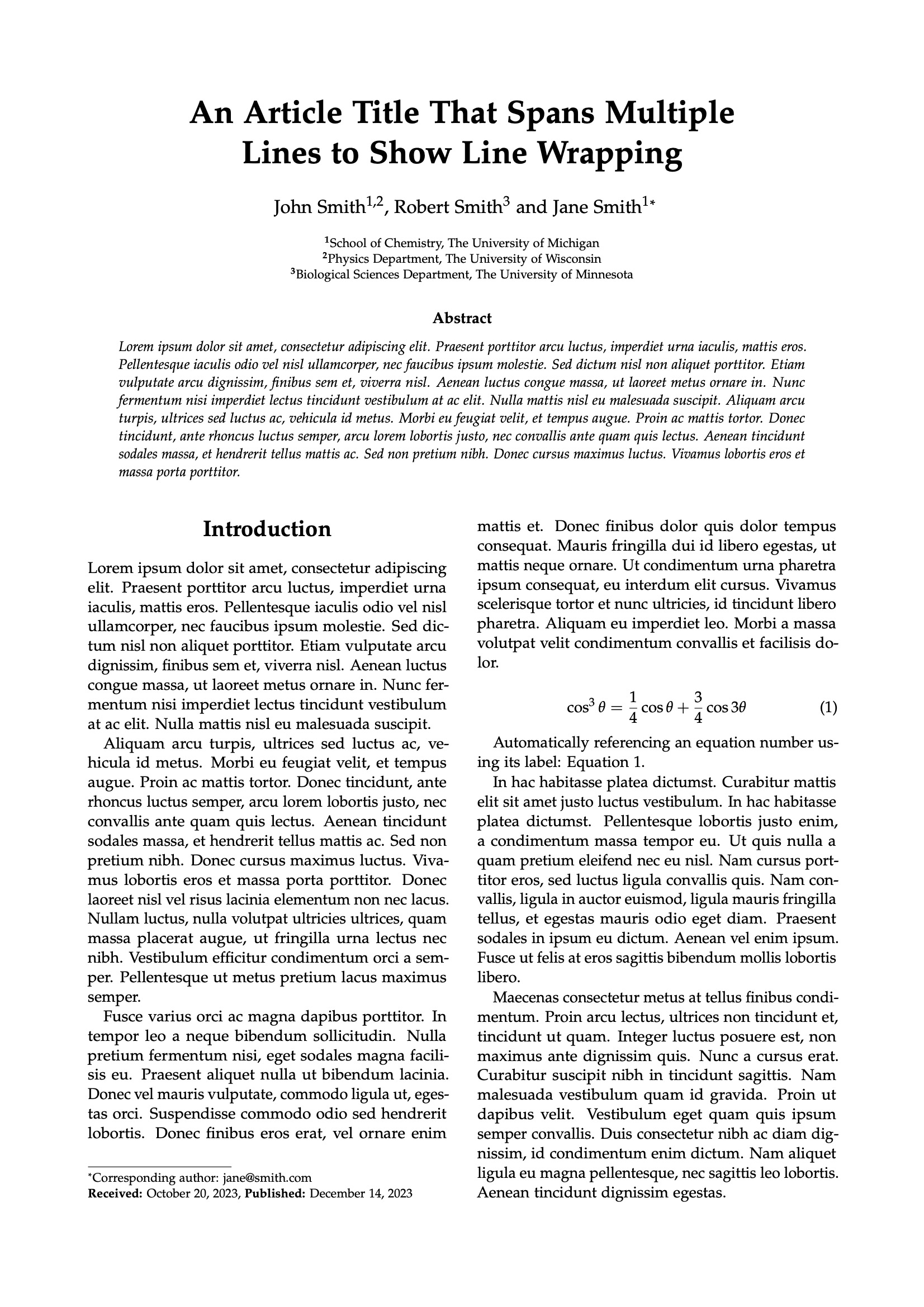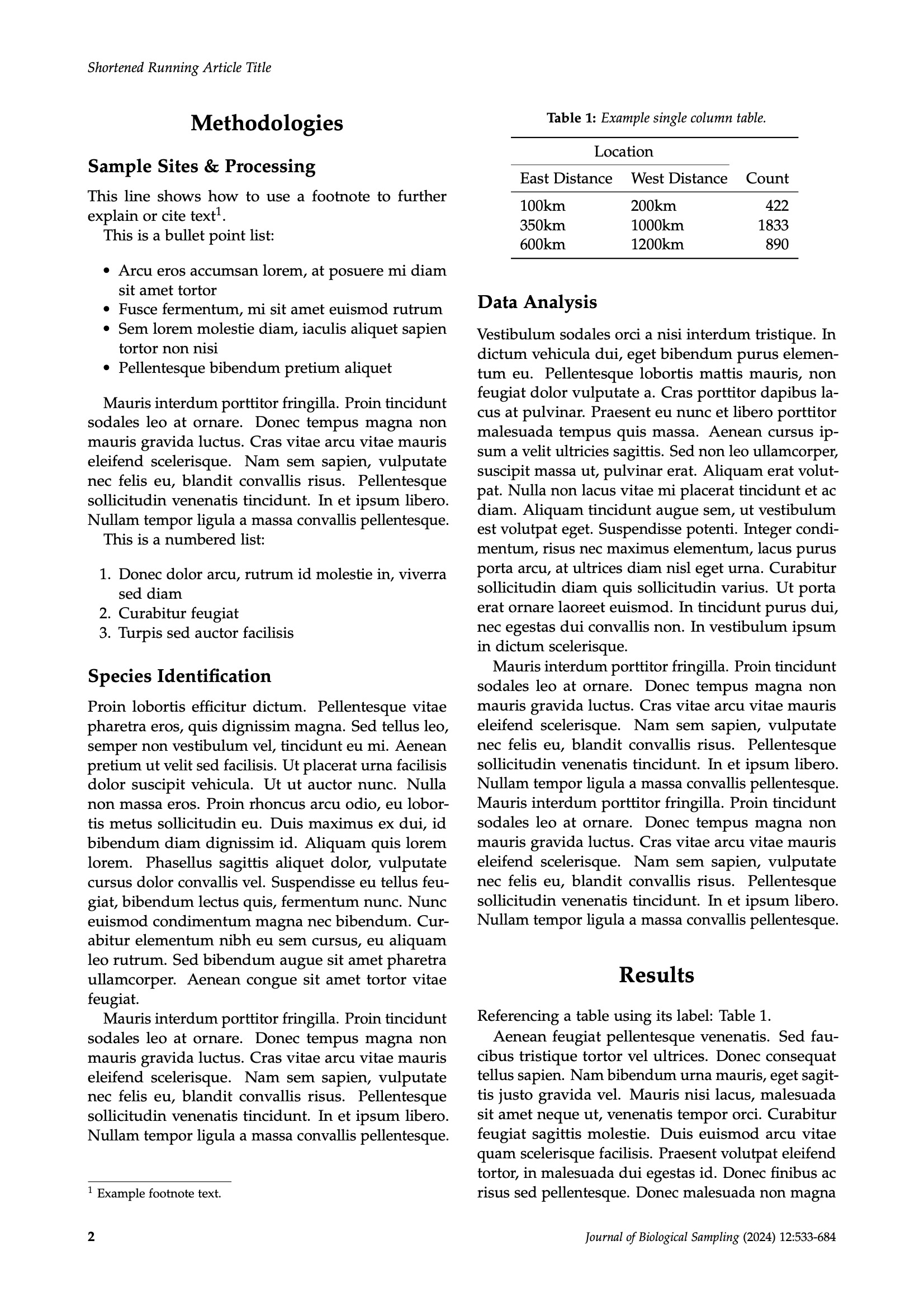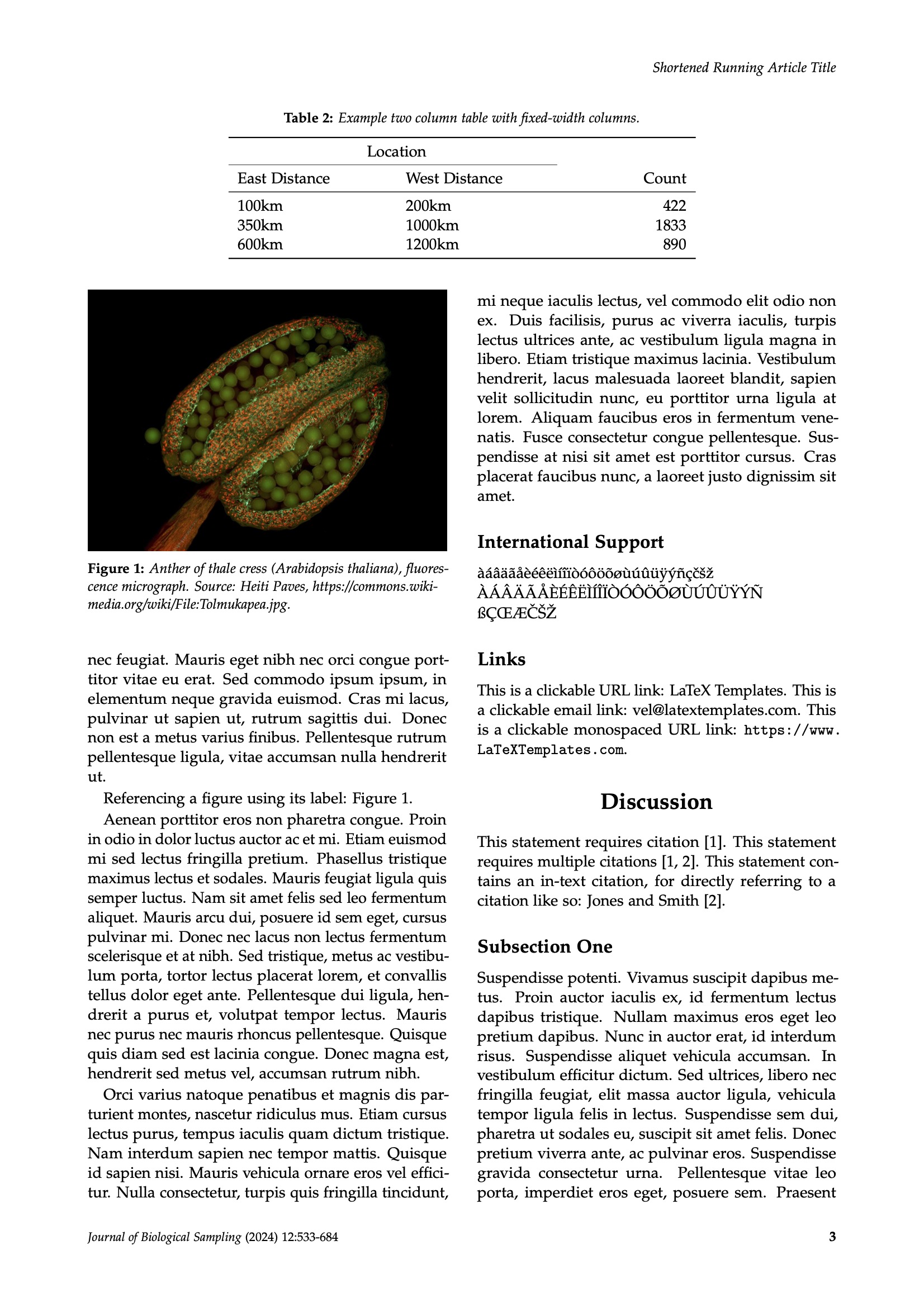 Authorship
This template was originally created by Frits Wenneker but has been extensively modified for this website by Vel.
Current Version
v1.4 (May 15, 2016)
License
This template is licensed under a CC BY-NC-SA 3.0 license. Click here to see what this license means for your use of the template.
Open Template for Free Editing Online
Download Template
---
Have a Question?
Report Bug
This page last updated on: May 15, 2016