Description
This poster template features a dark gray color scheme for content and a contrasting title and footer to highlight important information about the research. Content is laid out in two columns in a portrait orientation but changing it to landscape and increasing the number of columns is quite easy. The template makes extensive use of lists for styling which promotes a clear and concise description of research. Examples of a table, figure, equation, list and bibliography are present in the template to provide a starting point for any requirement you may have for your own poster.
Preview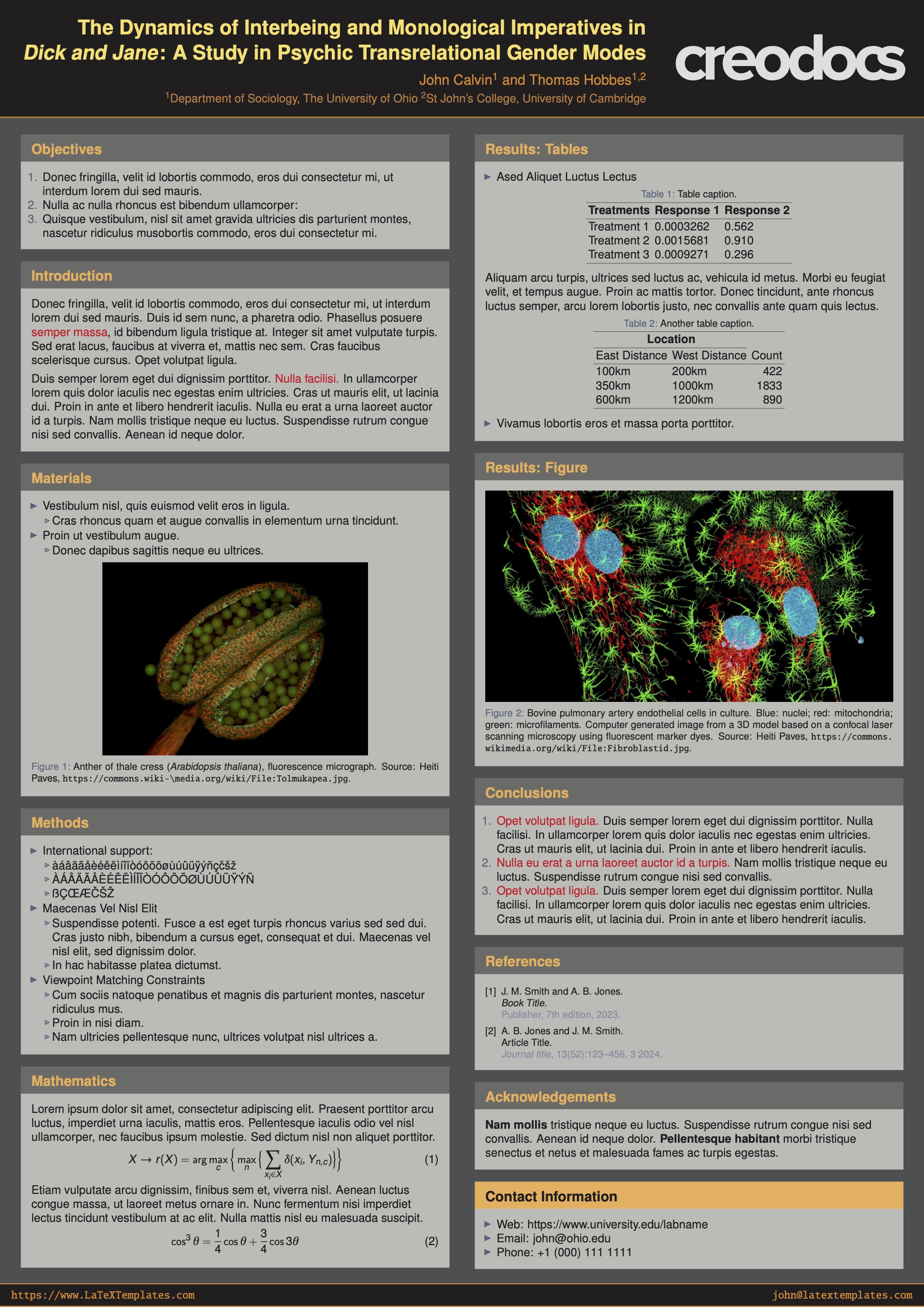 Current Version
v1.0 (April 11, 2013)
License
This template is licensed under a LaTeX Project Public License v1.3 or later license.
Open Template for Free Editing Online
Download Template
---
Have a Question?
Report Bug
This page last updated on: April 11, 2013