Description
This presentation template uses the well-known Beamer class and shows how effortless presentation-making with LaTeX can be. The template has examples of most of the features that are typically found in a presentation, including the following example slides: title, overview, paragraphs of text, bullet points, blocks of highlighted text, multiple columns, tables, theorems, verbatim text, figures, citations, references and conclusions/acknowledgments. Examples of how to use sections and subsections show how a presentation can be broken down into distinct pieces for automatic inclusion on the overview slide. A list of Beamer themes and color profiles is also included in the template to allow customization of the presentation's appearance.
Preview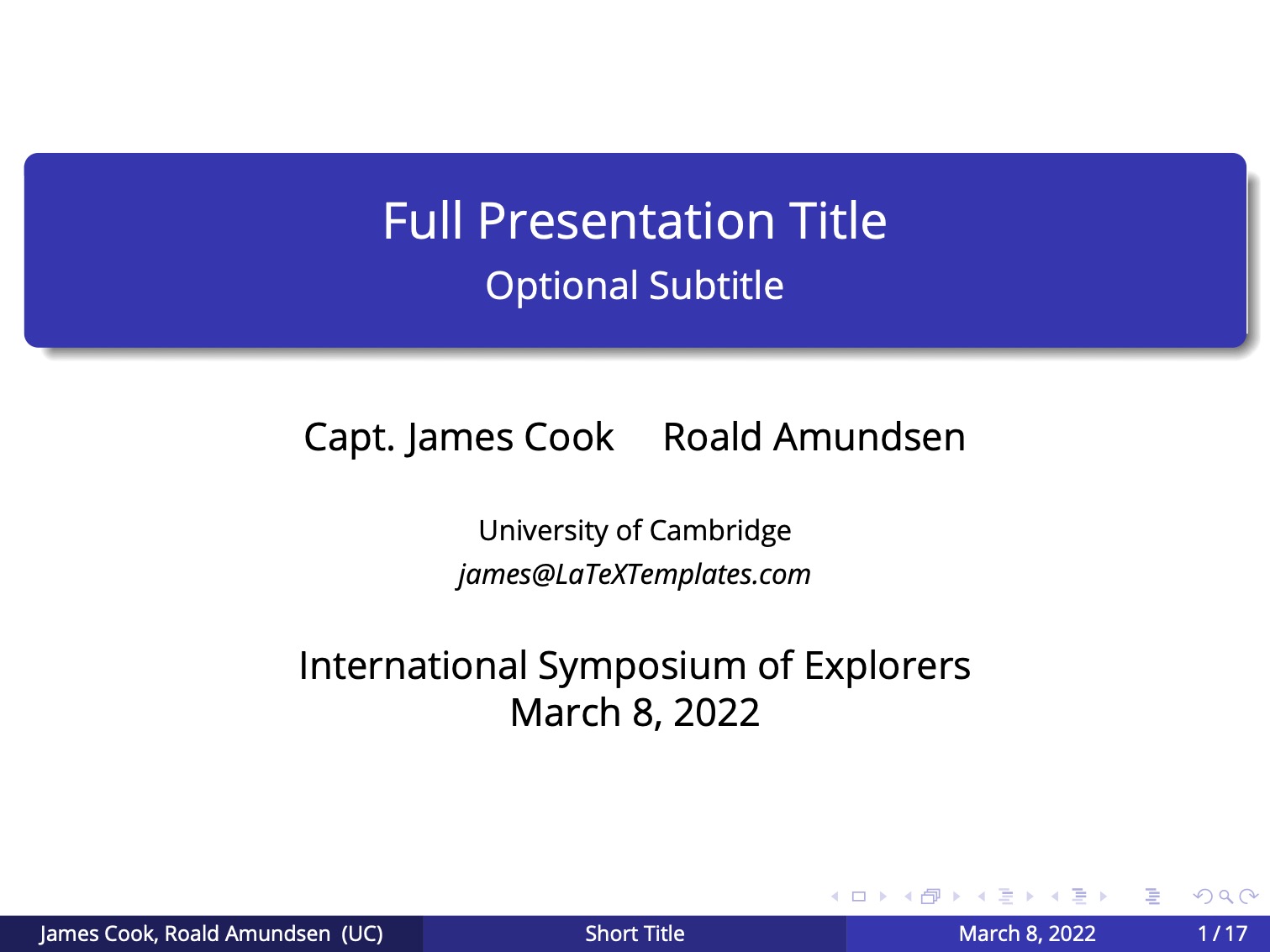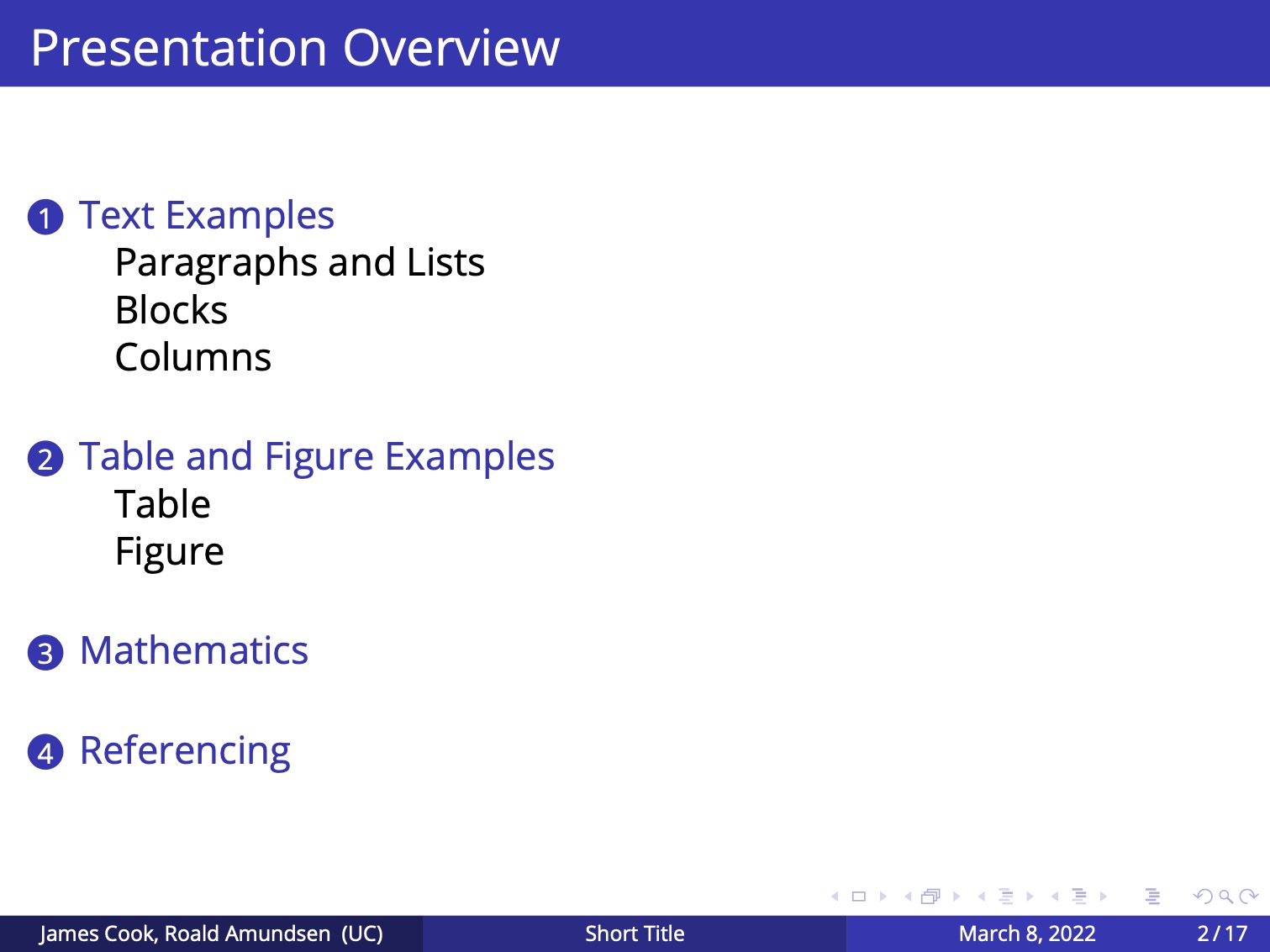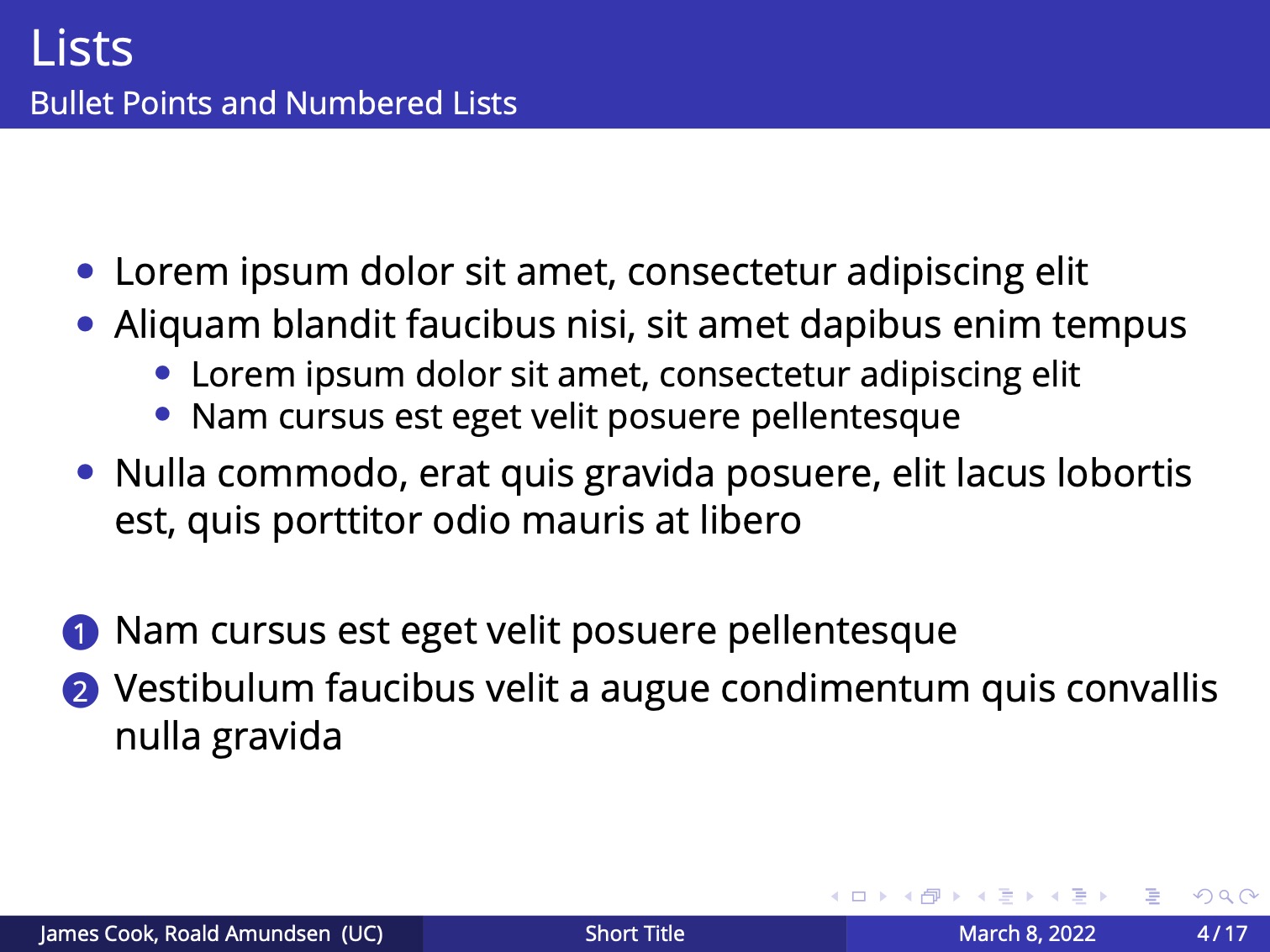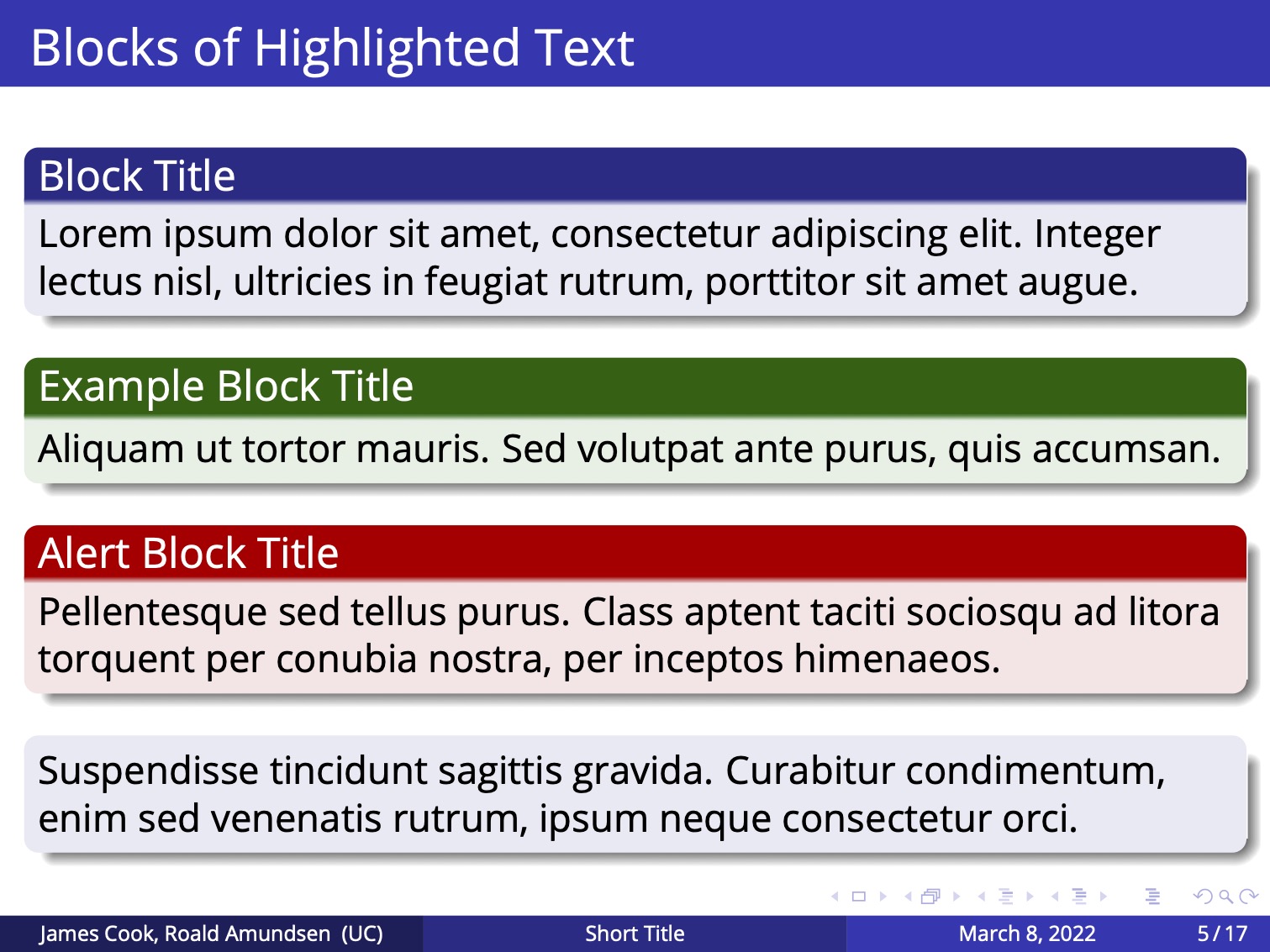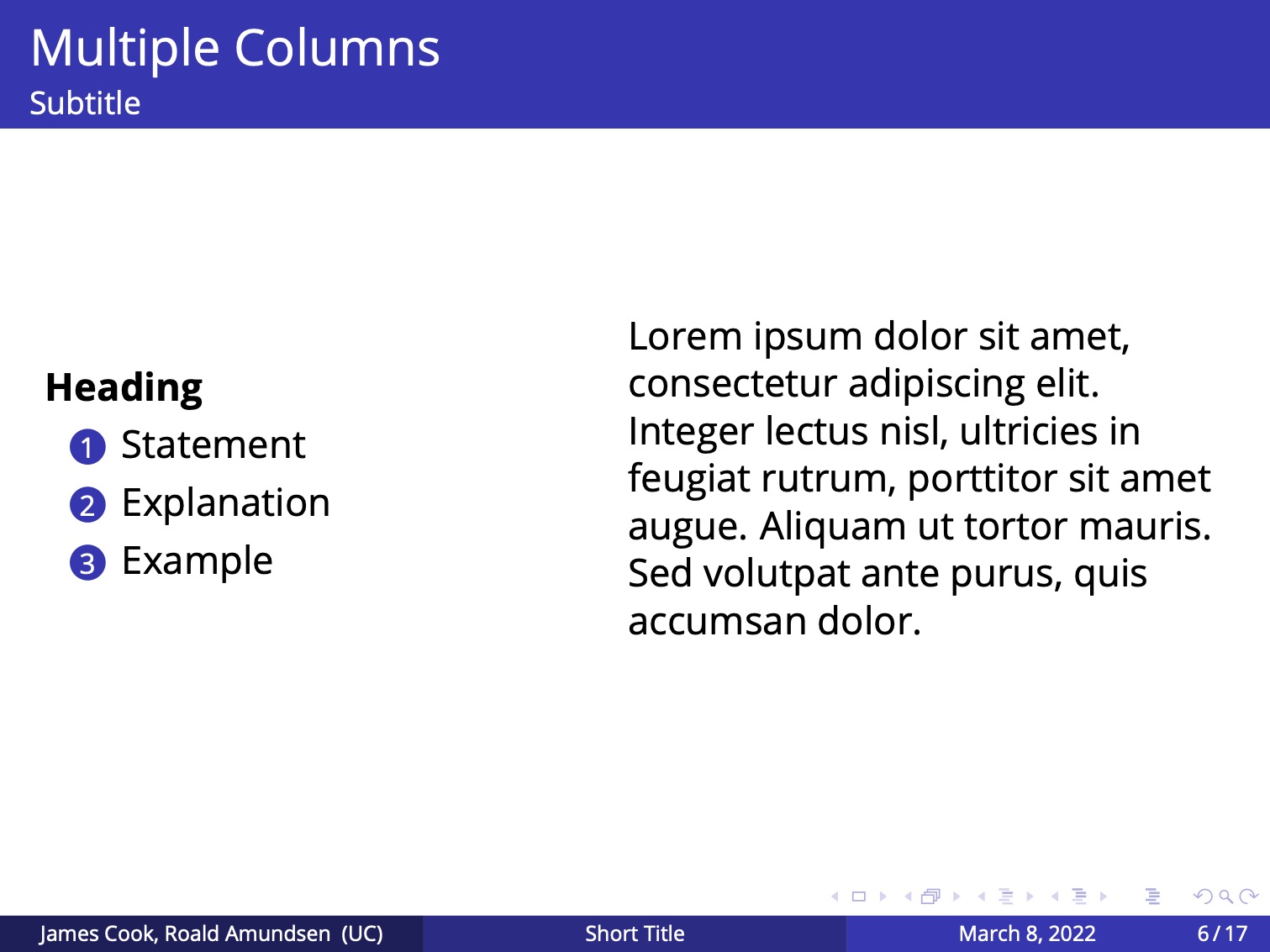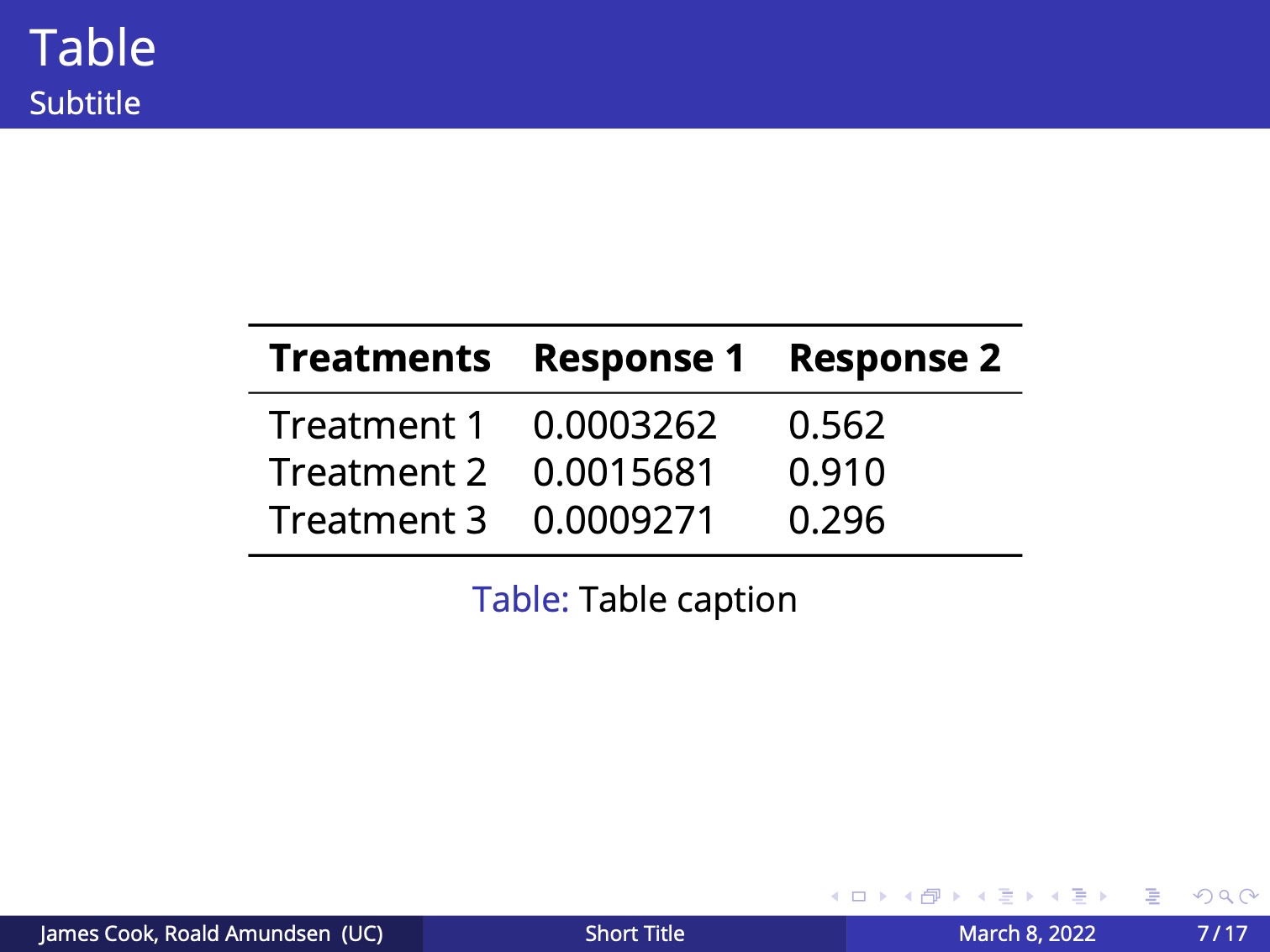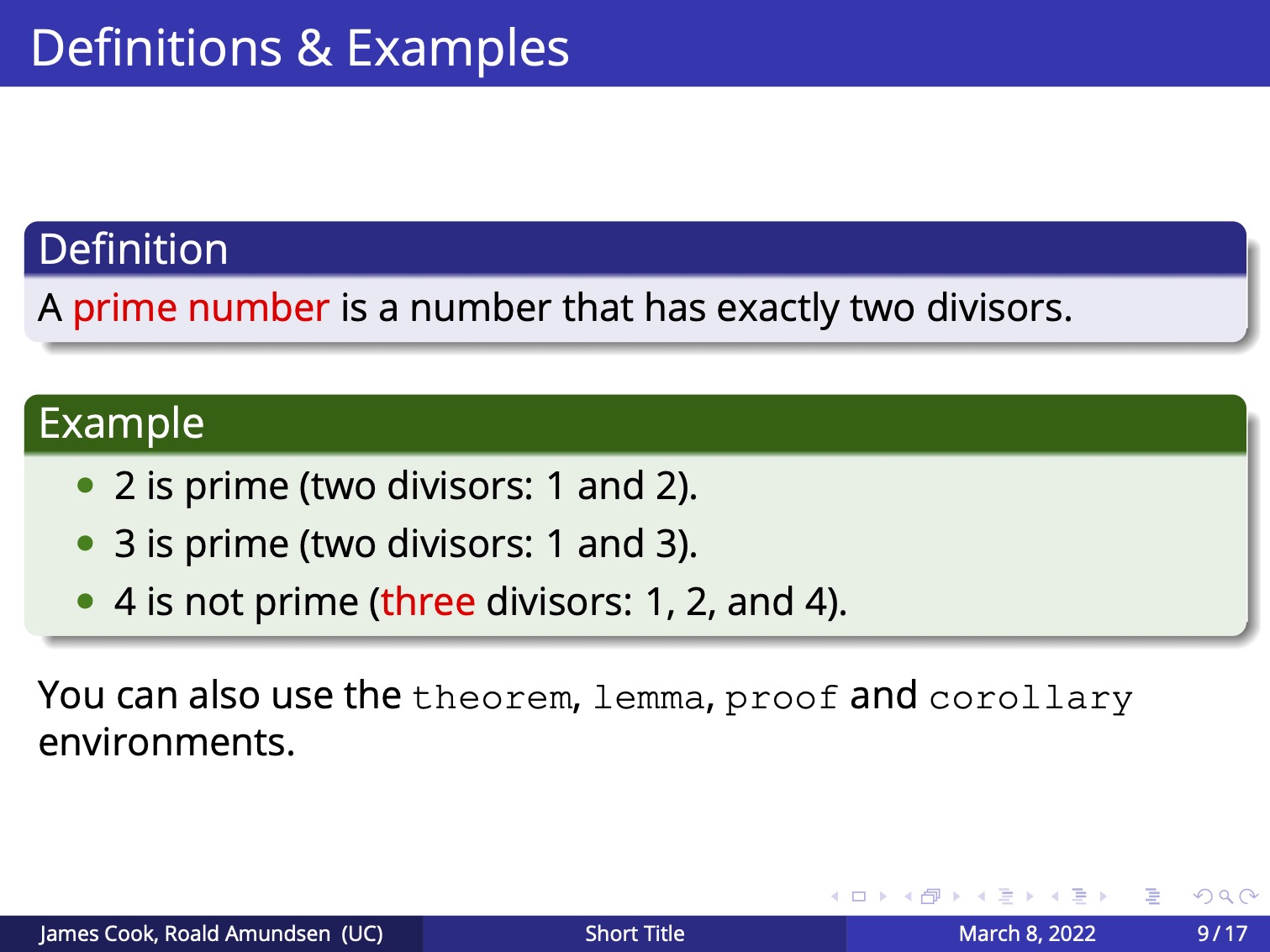 Authorship
This template was created by Vel.
Current Version
v1.0 (November 10, 2012)
License
This template is licensed under a CC BY-NC-SA 3.0 license. Click here to see what this license means for your use of the template.
Open Template for Free Editing Online
Download Template
---
Have a Question?
Report Bug
Template last updated on: November 10, 2012