Description
This simple and clean Resume/CV template features a two column layout with your most important information displayed in the left column for immediate overview by potential employers. The right column houses the body of the document and begins with a large header containing your name, a subheading for your occupation and a short paragraph detailing your history and/or goals. The rest of the body is neatly divided into main sections with subsections in blue and further descriptions in plain text. The template features example sections for your education, experience, communication skills, specialized skills, awards and interests. This template would suit an early-mid career graduate looking for a clean, simple and elegant CV with minimal fuss.
Preview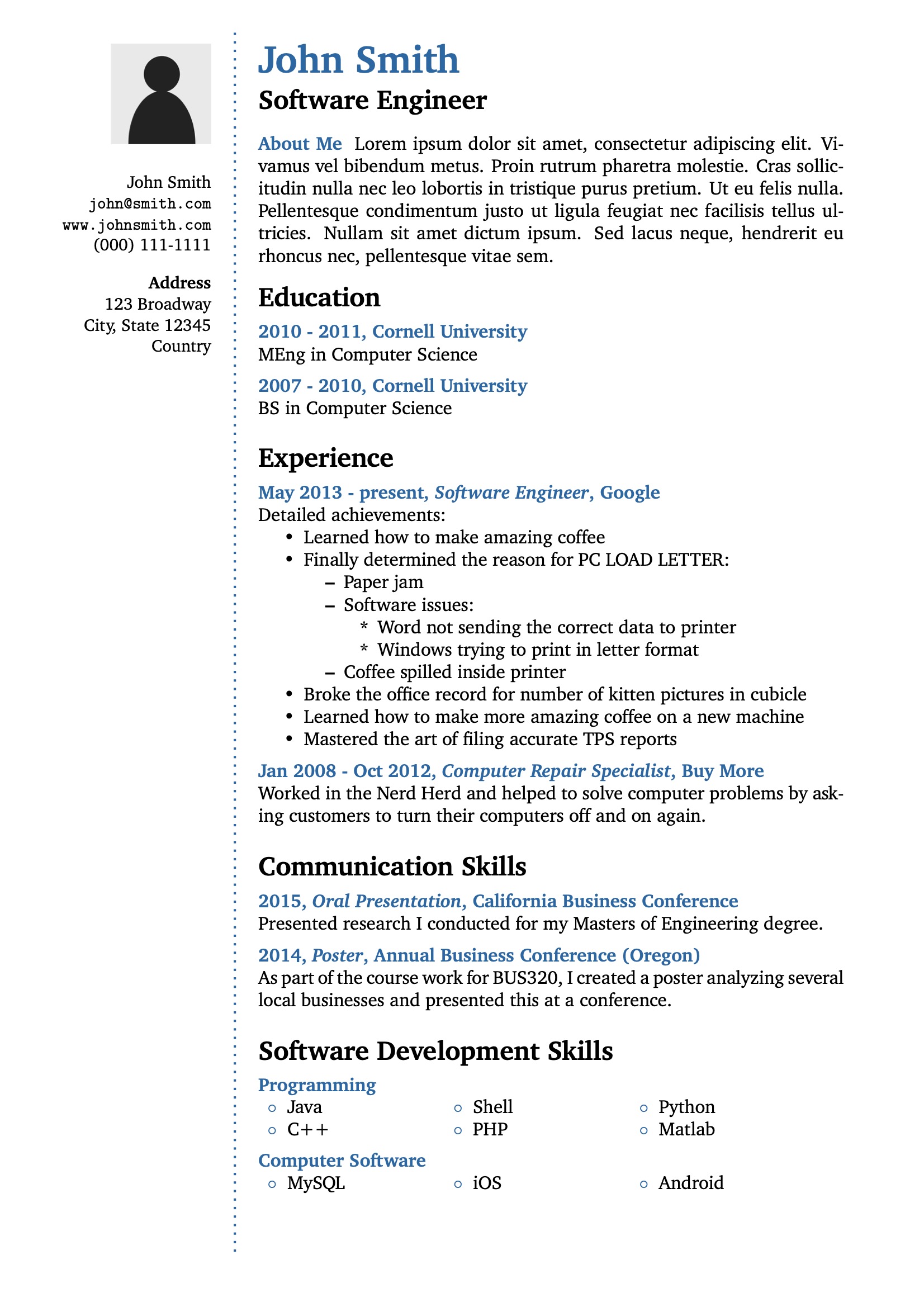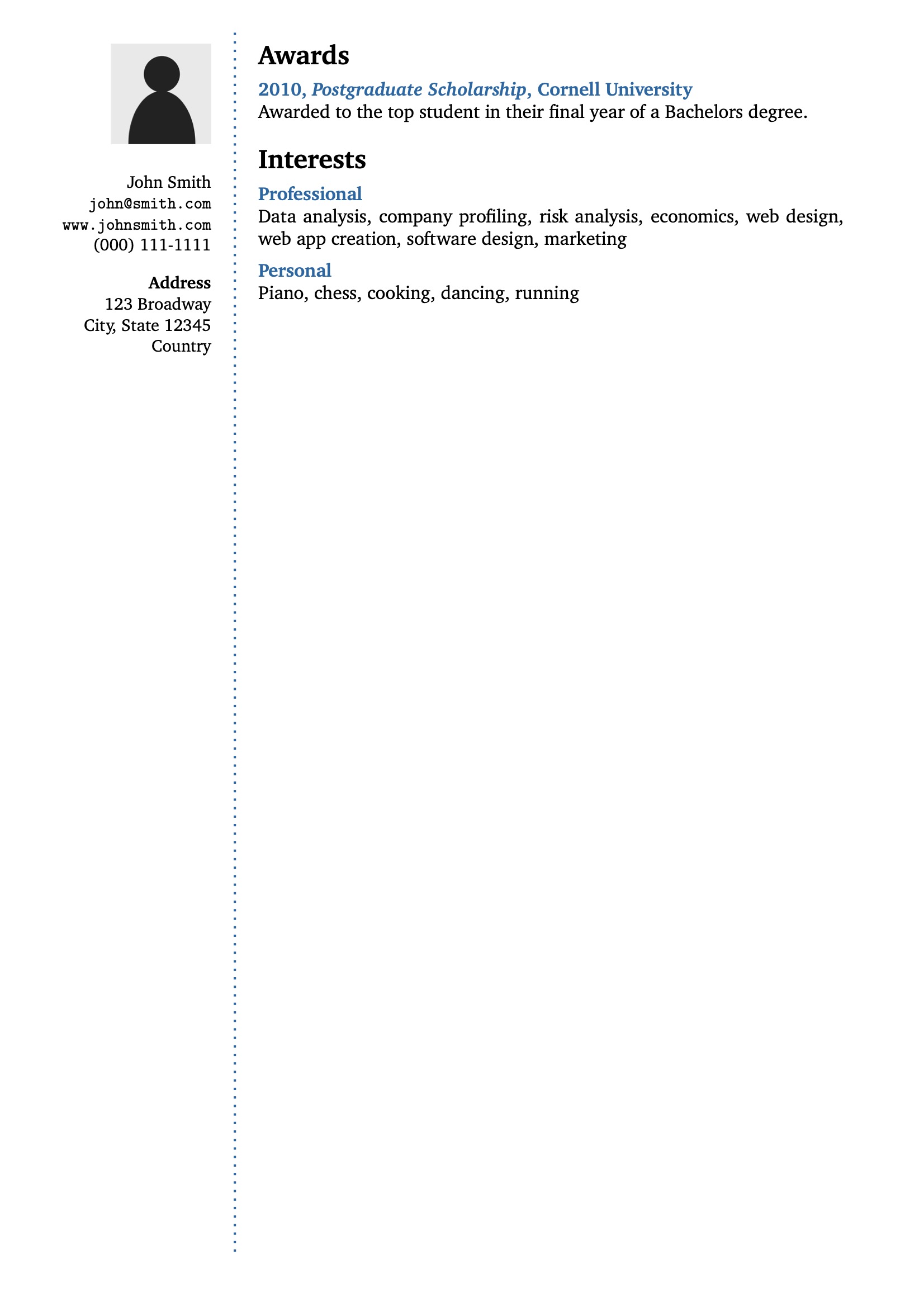 Authorship
This template was originally created by Frits Wenneker but has been extensively modified for this website by Vel.
Current Version
v1.1 (June 19, 2016)
License
This template is licensed under a CC BY-NC-SA 3.0 license. Click here to see what this license means for your use of the template.
Open Template for Free Editing Online
Download Template
---
Have a Question?
Report Bug
This page last updated on: June 19, 2016