Description
This template can be used by teachers or students for school or university assignments. It contains a clear title section at the start to specify the assignment class, title, date and teacher/student name. The template supports up to 4 levels of sections to structure the assignment into sections, questions, subquestions and bonus content. Examples of common assignment content are included: figure, equations, lists, table, code and paragraphs of text.
Preview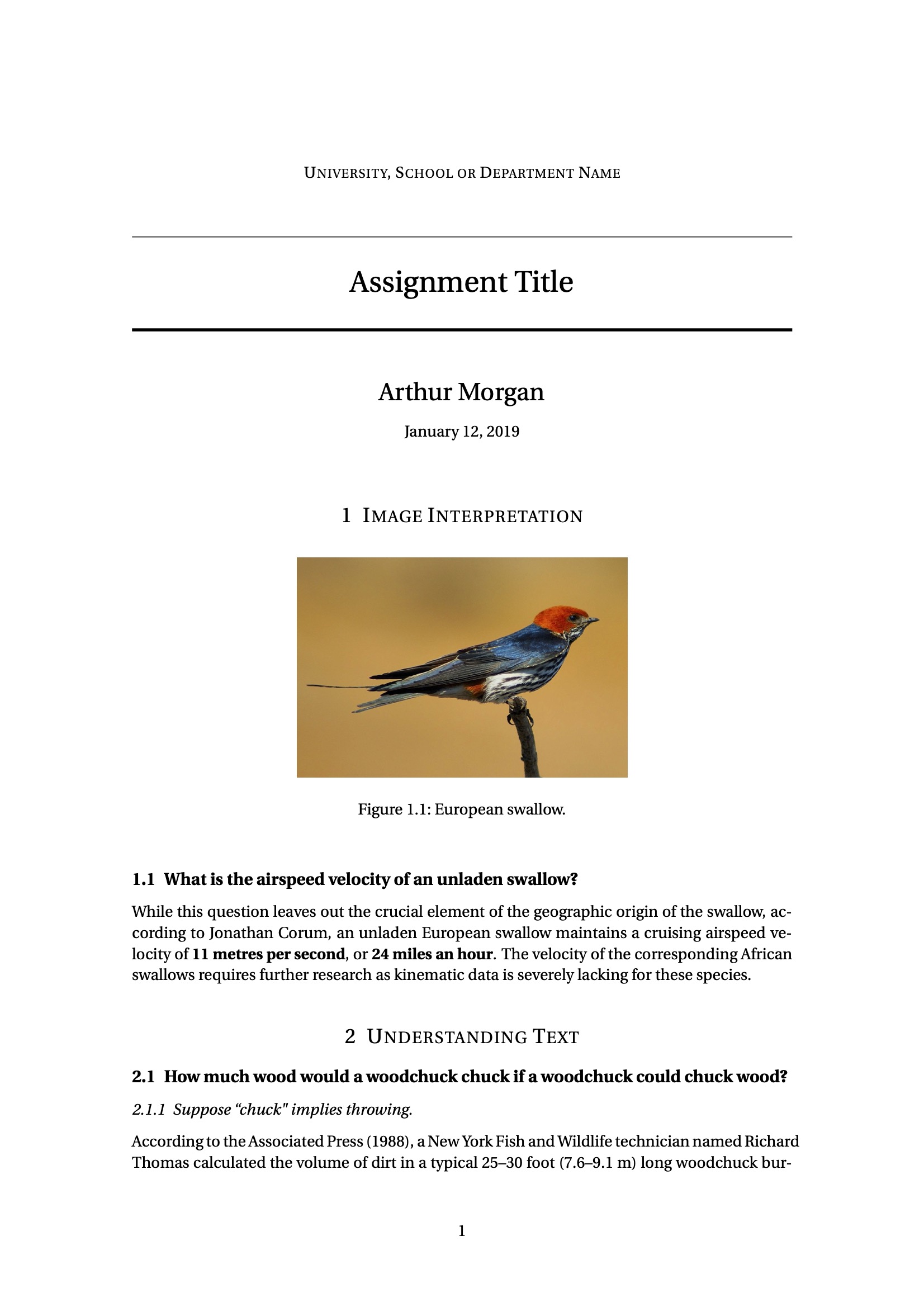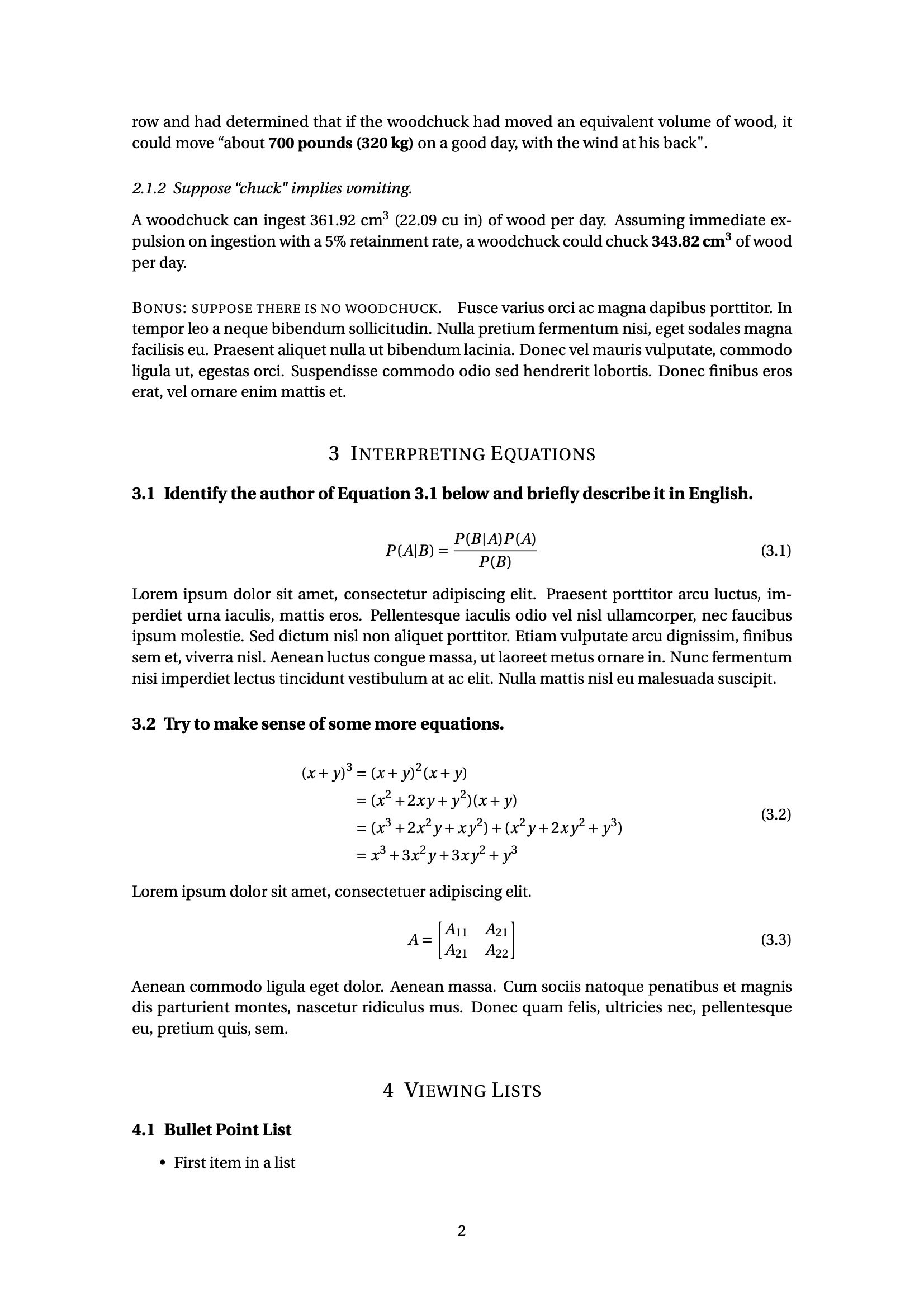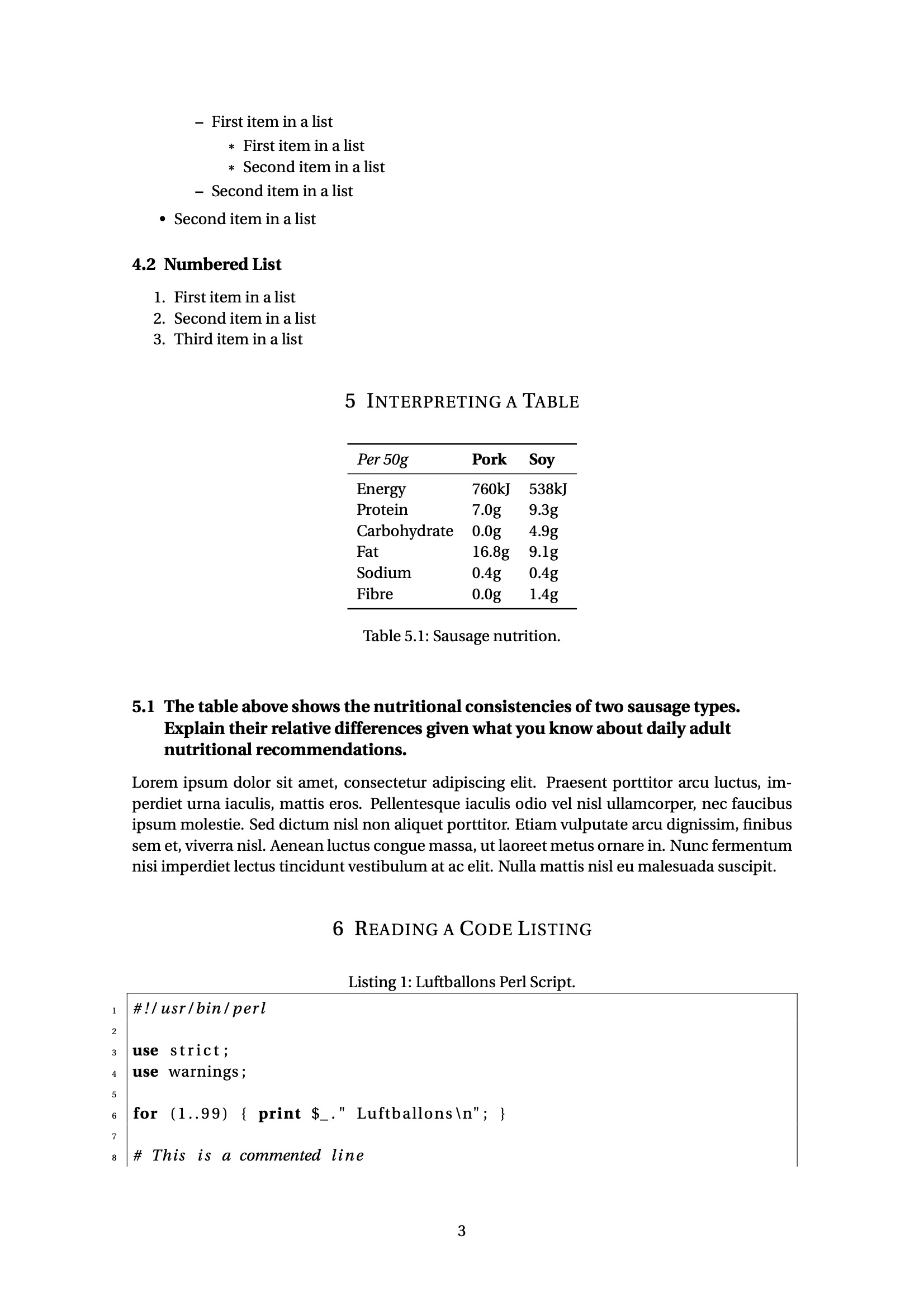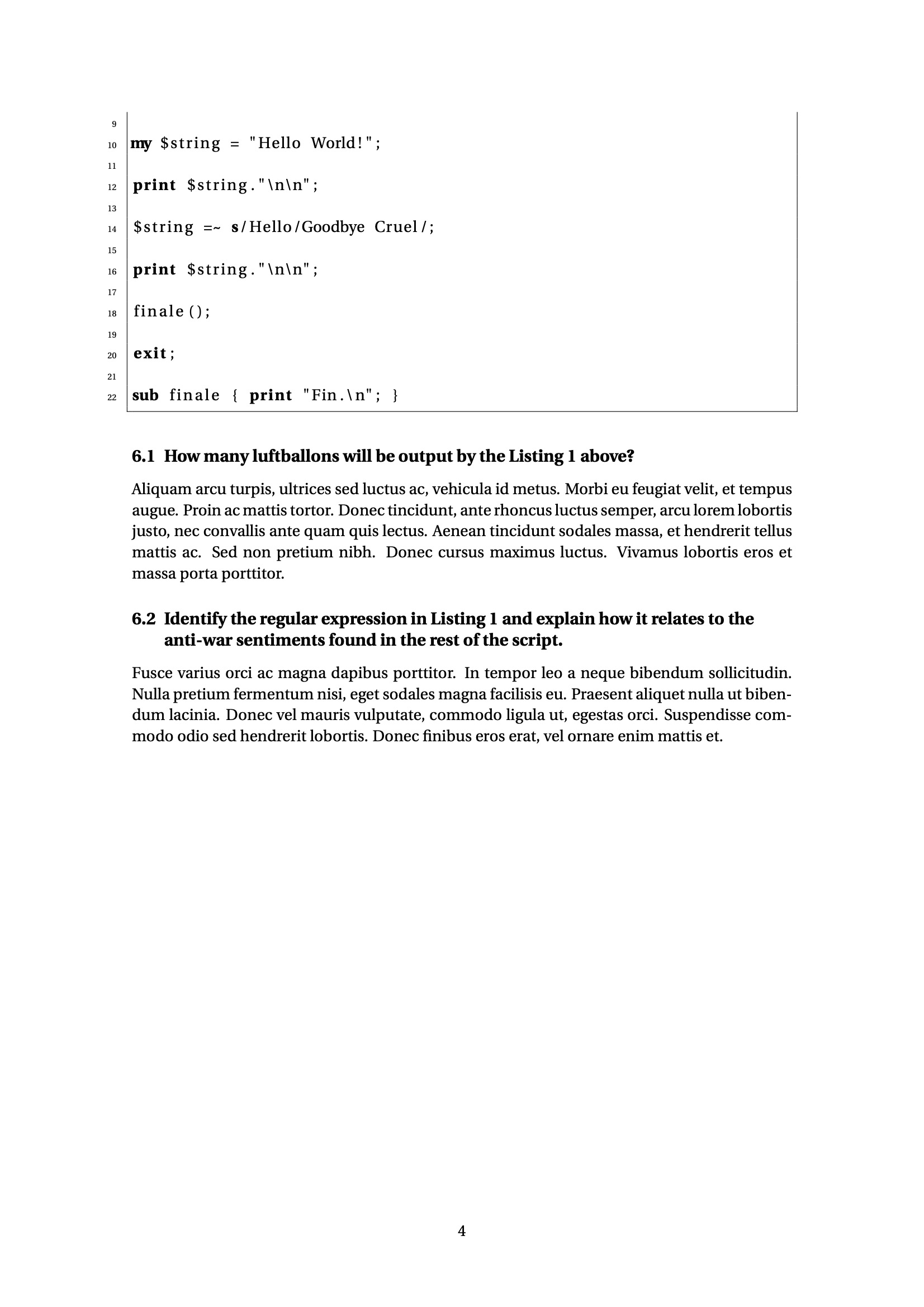 Authorship
This assignment template was originally created by Frits Wenneker and was modified for this website by Vel.
Current Version
v2.0 (January 12, 2019)
License
This template is licensed under a CC BY-NC-SA 3.0 license. Click here to see what this license means for your use of the template.
Open Template for Free Editing Online
Download Template
---
Have a Question?
Report Bug
This page last updated on: January 12, 2019