Description
This title page template features a central vertical line which frames the rest of the text on the page. The title is clearly visible in a large bold font and the design also includes a subtitle, author name and publisher information. The title page would be well suited to a book but it can be used for other applications too.
The template compiles as a standalone document to act as a starting point for creating a document but it includes instructions for integrating this title page into an existing document.
Preview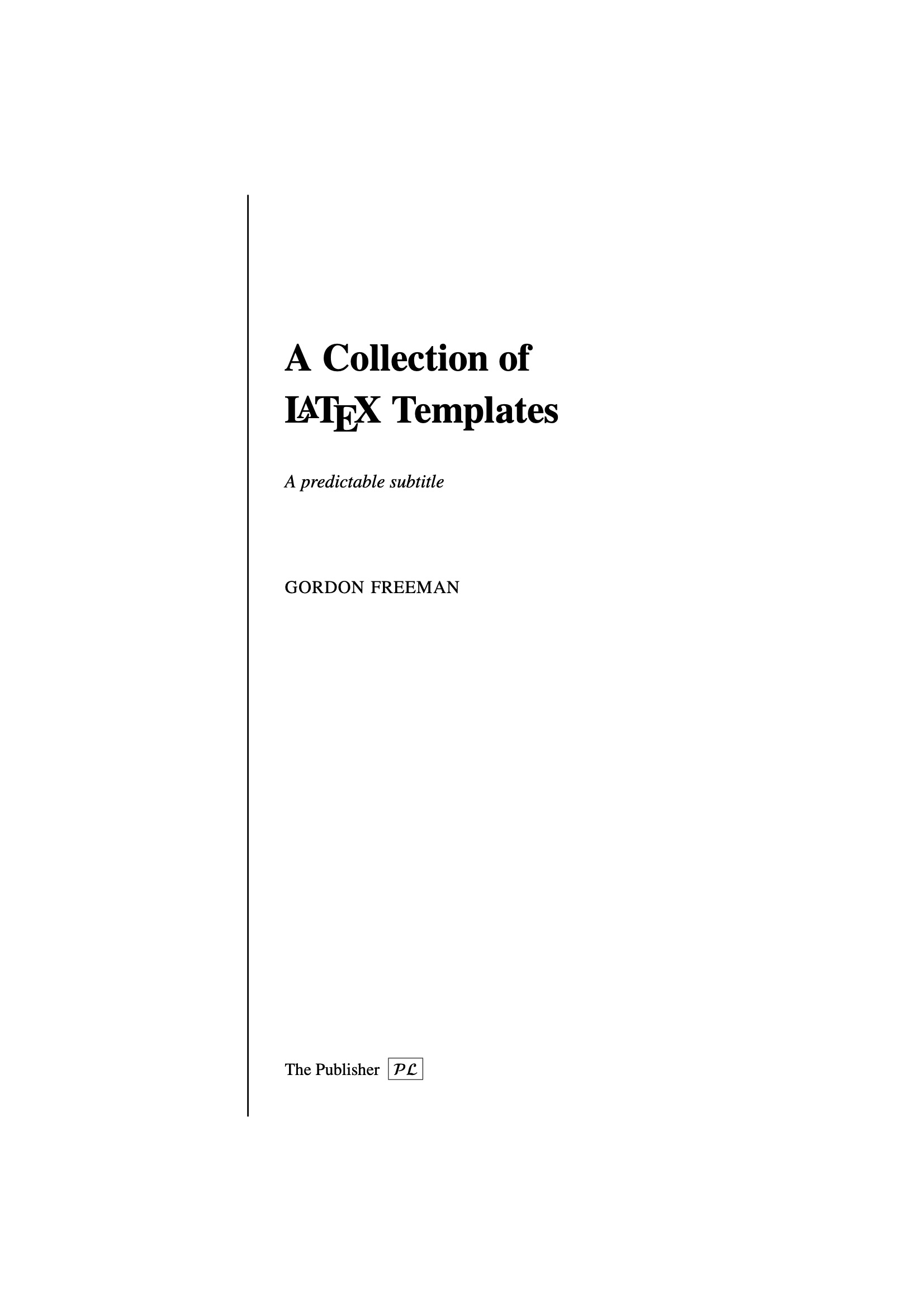 Authorship
This title page was originally created by Peter Wilson but has been extensively modified for this website by Vel.
Current Version
v2.0 (July 22, 2017)
License
This template is licensed under a CC BY-NC-SA 3.0 license. Click here to see what this license means for your use of the template.
Open Template for Free Editing Online
Download Template
---
Have a Question?
Report Bug
This page last updated on: July 22, 2017