Description
This article template attempts to emulate the design of contemporary scientific publications. It does this by including colored boxes behind the abstract and headings, along with a succinct text layout. The template features a table of contents, something usually not seen in articles, which makes it ideal for longer articles with significant structure or for archival purposes. This table of contents can be removed for a design more suited to journal publication. The template also includes examples of a table, bibliography, equation, lists and figures (full page and in-text).
Preview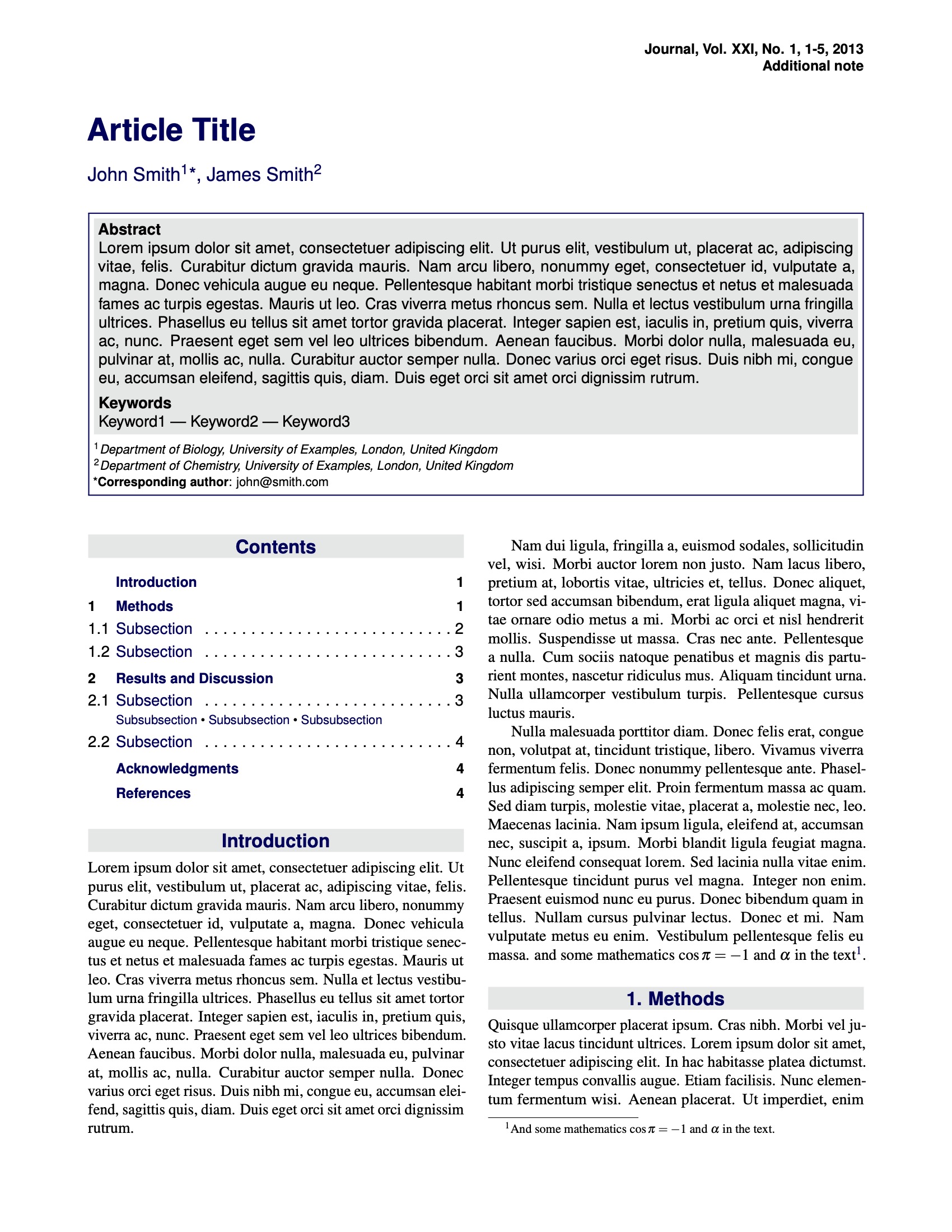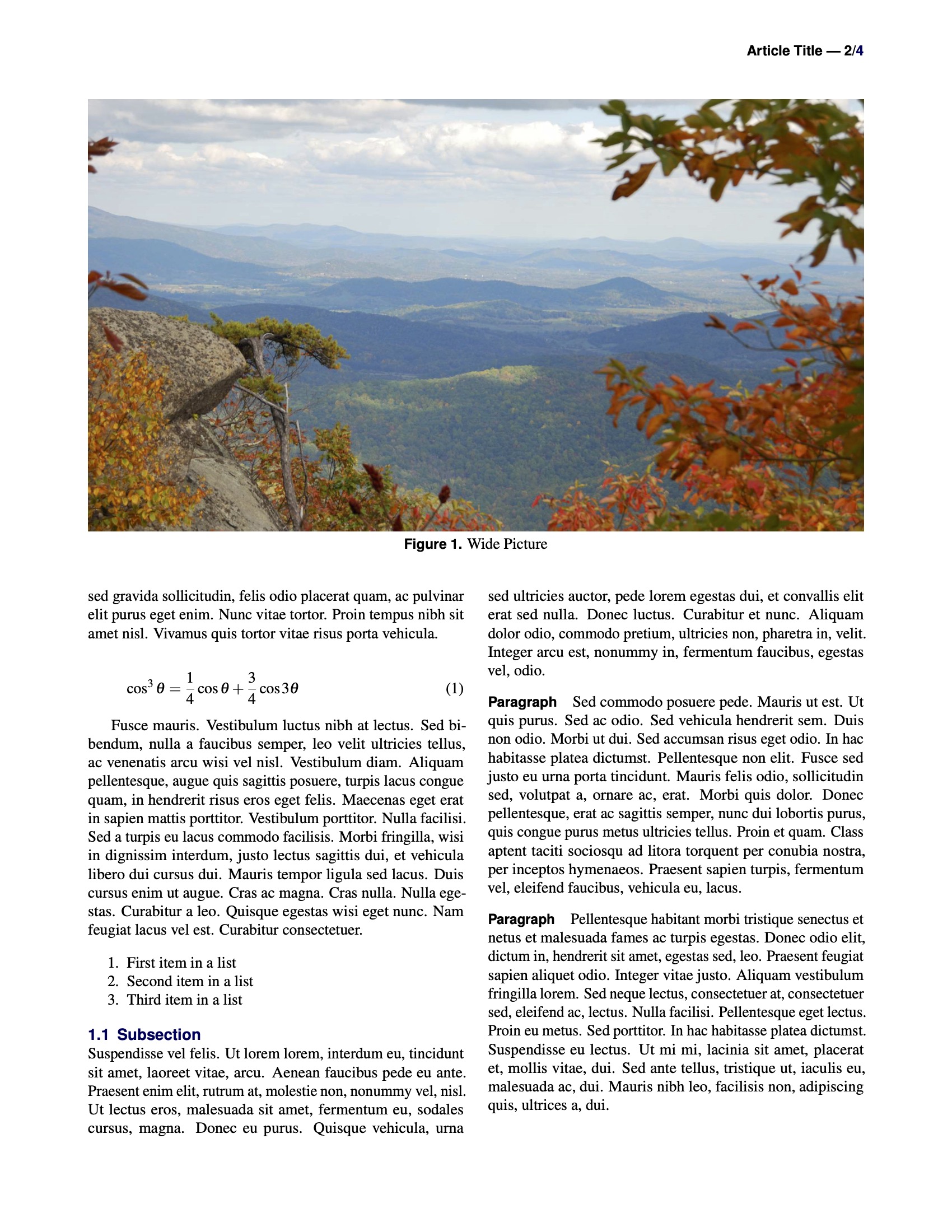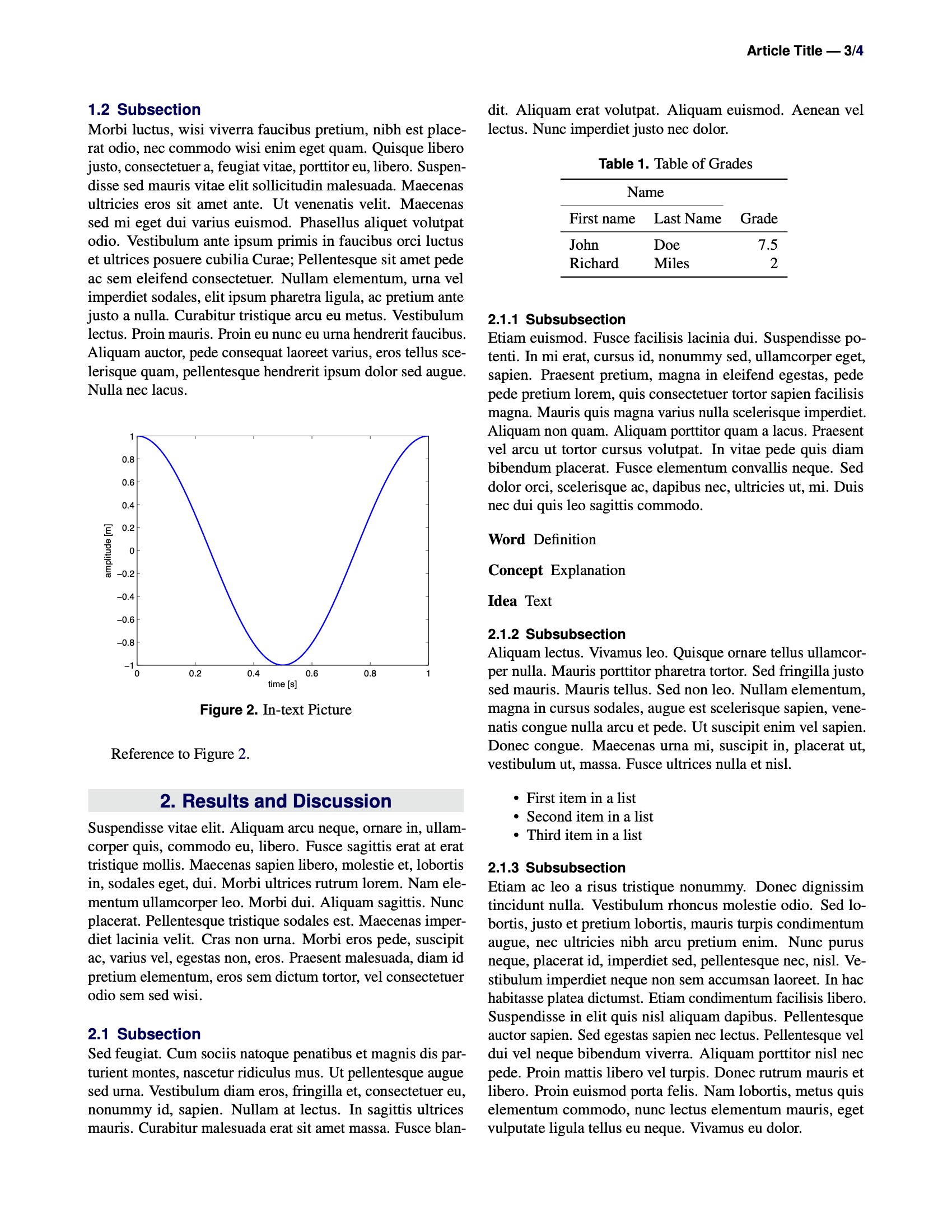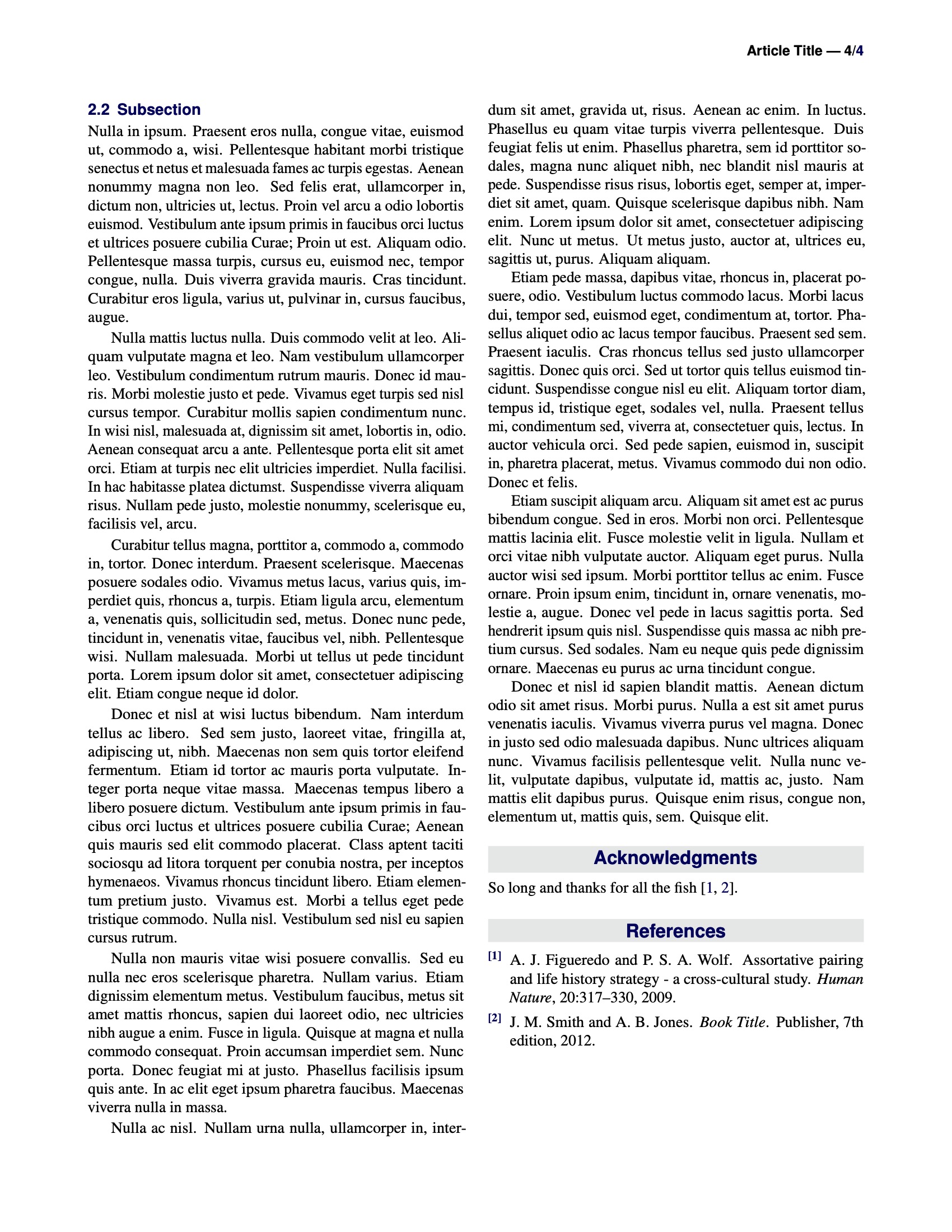 Authorship
This template was originally created by Mathias Legrand but has been extensively modified for this website by Vel.
Current Version
v2.2 (October 22, 2020)
License
This template is licensed under a CC BY-NC-SA 3.0 license. Click here to see what this license means for your use of the template.
Open Template for Free Editing Online
Download Template
---
Have a Question?
Report Bug
This page last updated on: October 22, 2020