Description
The Science Journal allows authors to submit their manuscripts formatted in LaTeX. For this, they provide a template which contains the structure and reference style they would like for submissions.
The template provided here includes a filled-out example article, the Science bibliography style, example bibliography and the scicite package used for formatting the reference numbers. The template is extensively commented and sectioned to make writing your Science manuscript easy. Also included is information for what document elements you can add to the manuscript and how you should do so, as well as information on what to submit and in what format. More guidelines are available on the Preparing Manuscripts Using LaTeX page on the Science website.
Preview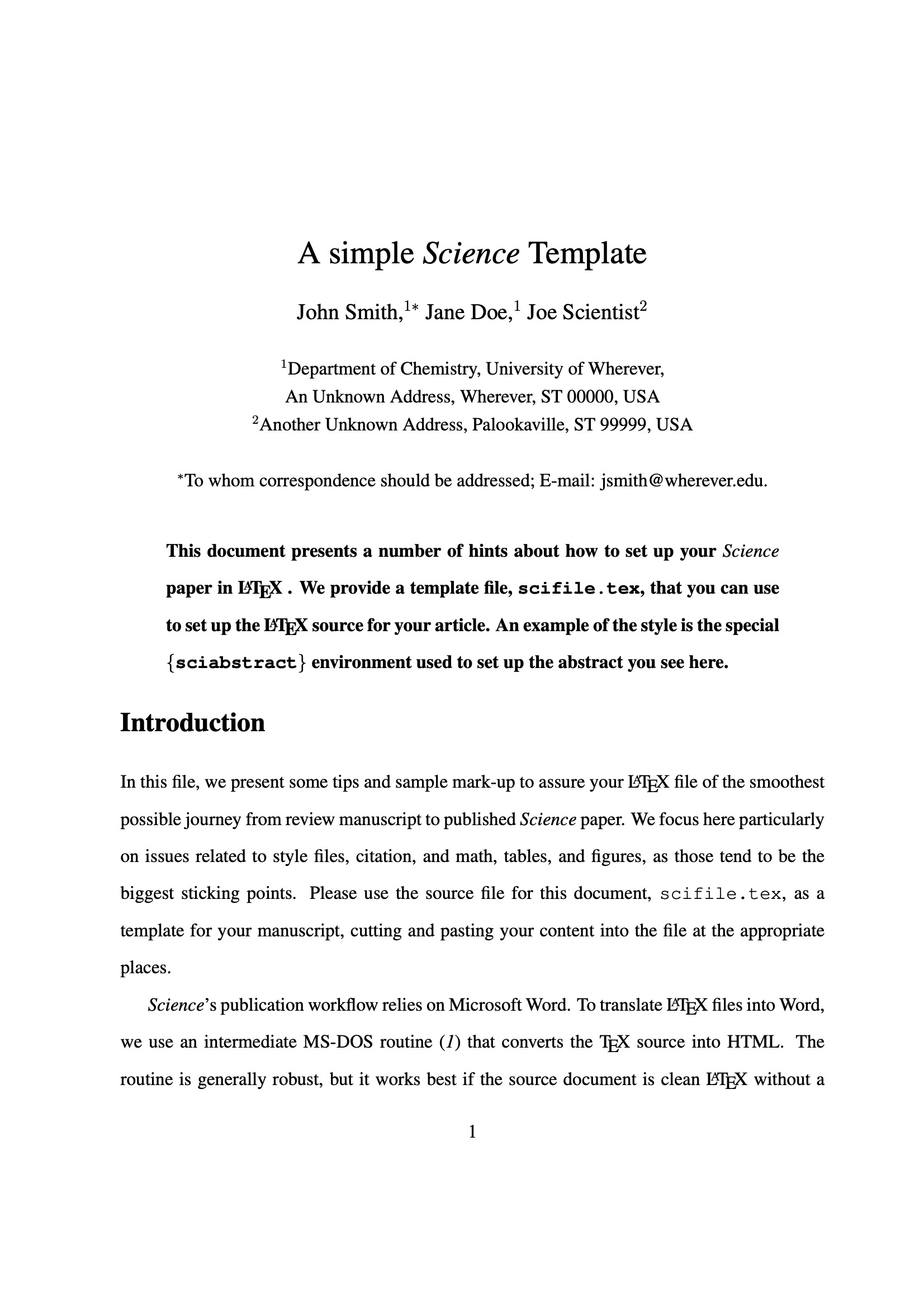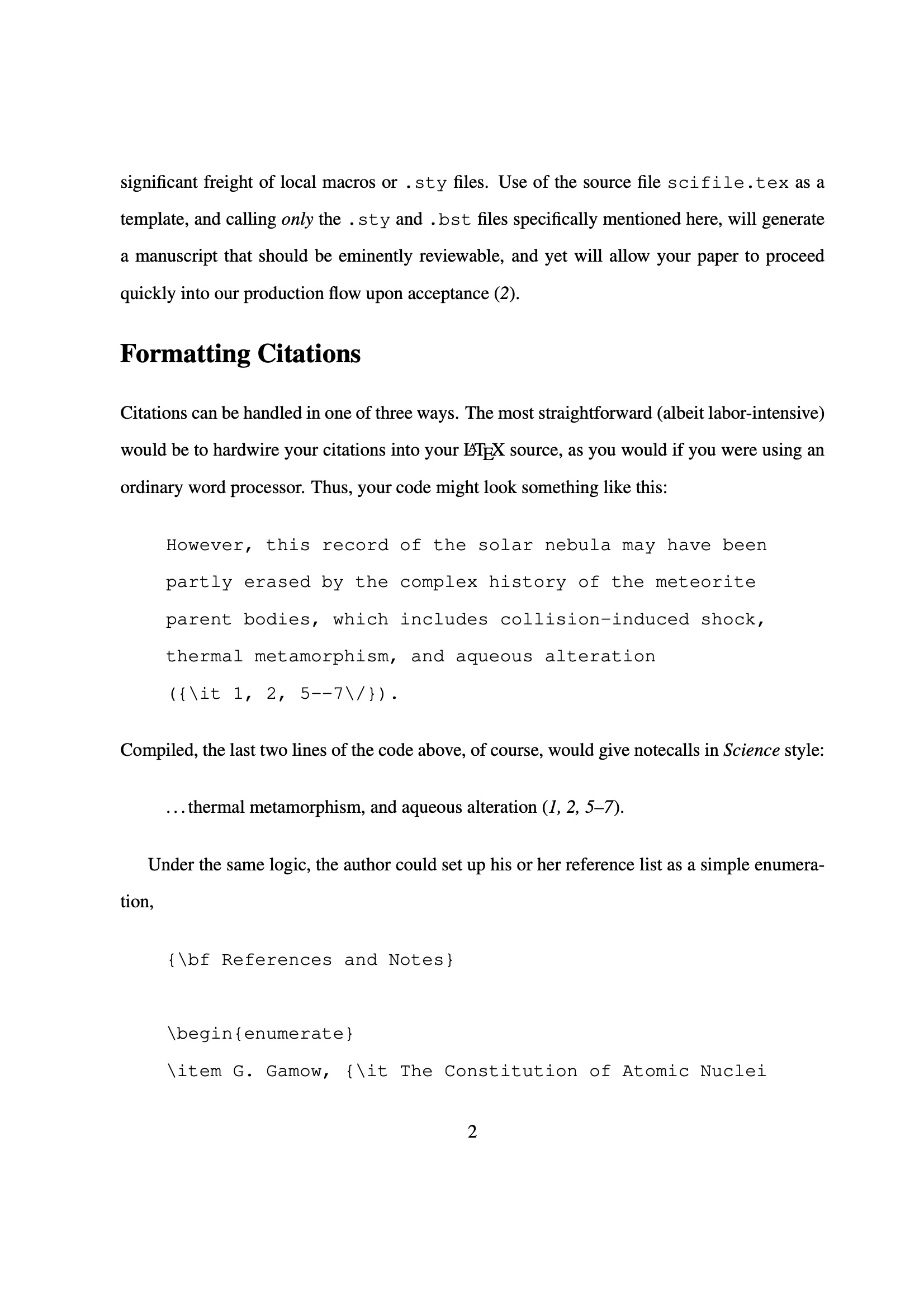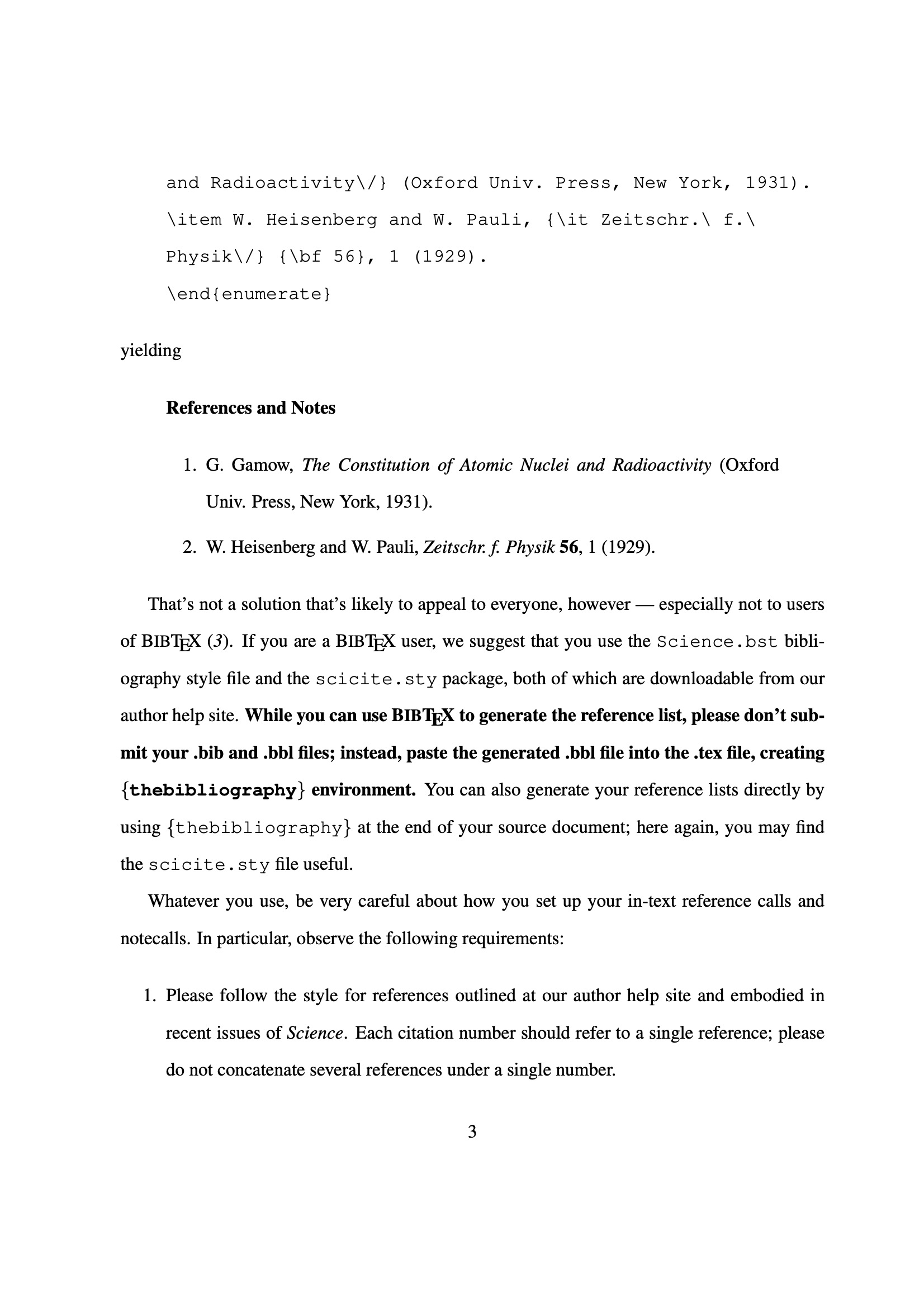 Current Version
2021 (January 1, 2021)
License
This template is licensed under a Other (as stated in template) license.
Open Template for Free Editing Online
Download Template
---
Have a Question?
Report Bug
This page last updated on: January 1, 2021