Description
This formal letter template is suitable for individuals representing a professional institution such as a university, company or organization. This is most evident in the large header at the top of the letter where there is space for a logo and a large institution name along with your name and title. A block for your information is neatly tucked away underneath the header line on the right with a vertically-overlapping block for the addressee information underneath on the left. Finally, the content of the letter is laid out in neat justified paragraphs with the signature on the bottom aligning with the date at the top of the letter.
Preview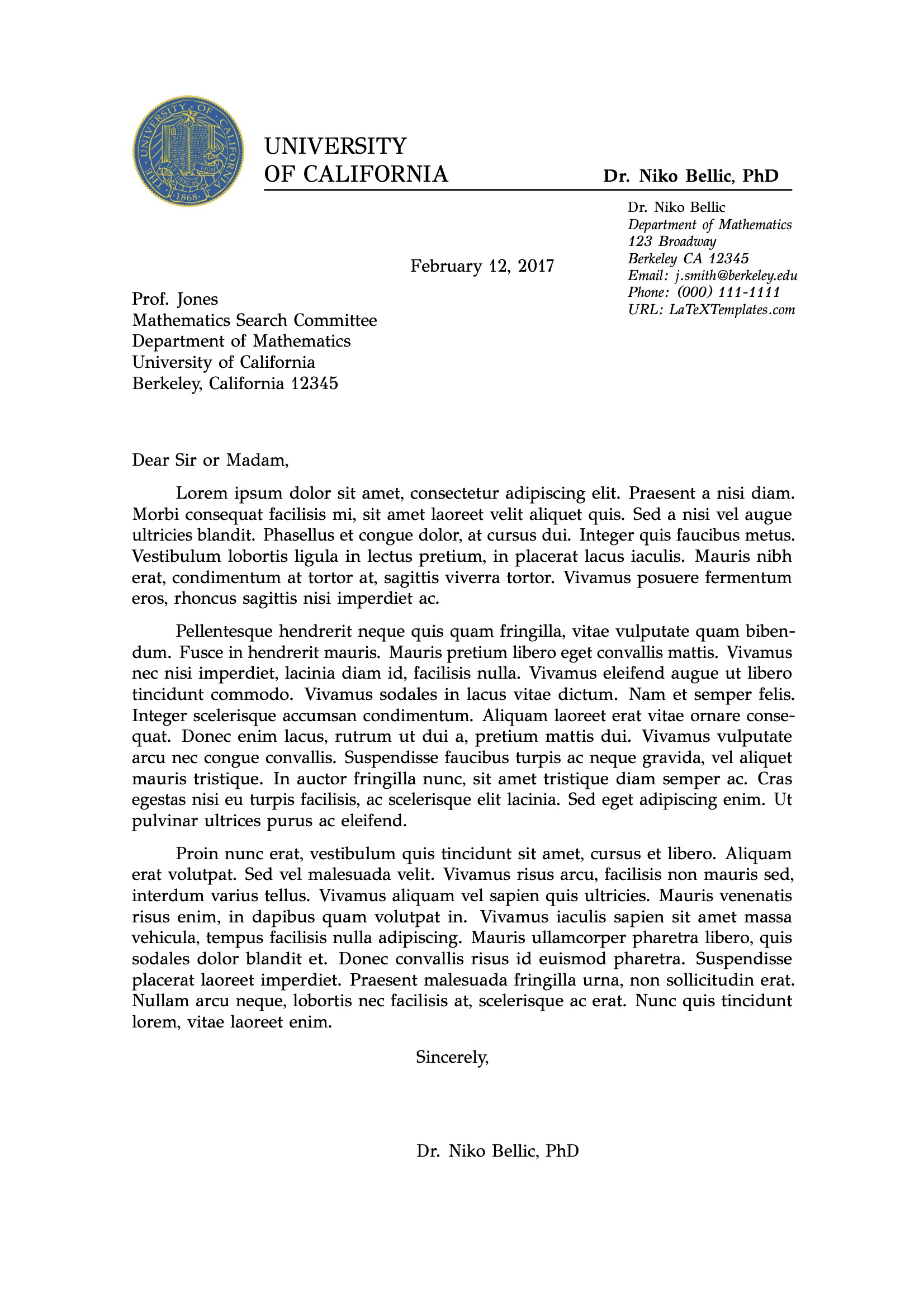 Authorship
This template was originally created by Brian Moses but has been extensively modified for this website by Vel.
Current Version
v2.0 (February 12, 2017)
License
This template is licensed under a CC BY-NC-SA 3.0 license. Click here to see what this license means for your use of the template.
Open Template for Free Editing Online
Download Template
---
Have a Question?
Report Bug
This page last updated on: February 12, 2017