Description
The Proceedings of the National Academy of Sciences of the United States of America (PNAS) allows authors to submit their manuscript formatted in LaTeX to the PNAS Journal. For this, they provide a template which contains the structure and reference style they would like for submissions.
The PNAS LaTeX template features a two-column layout and mirrors the layout seen in final publications released by PNAS. This allows authors to determine the exact length of their manuscripts as they will appear if accepted. The template is highly structured so each piece of information is clearly separated into sections for easy editing. The text in the template is self-documenting regarding requirements and recommendations for your article, but PNAS have a additional instructions for authors using this template which you can view here.
Preview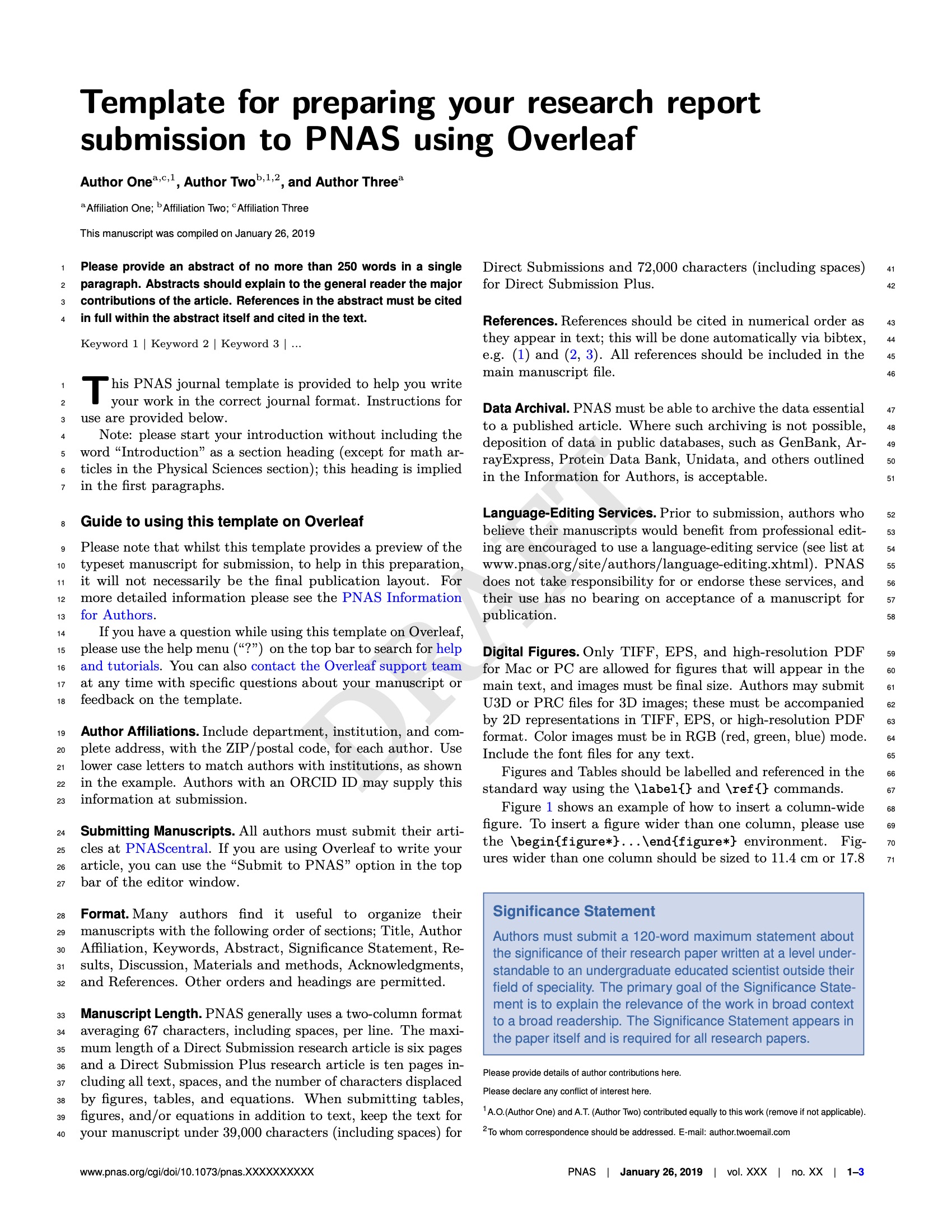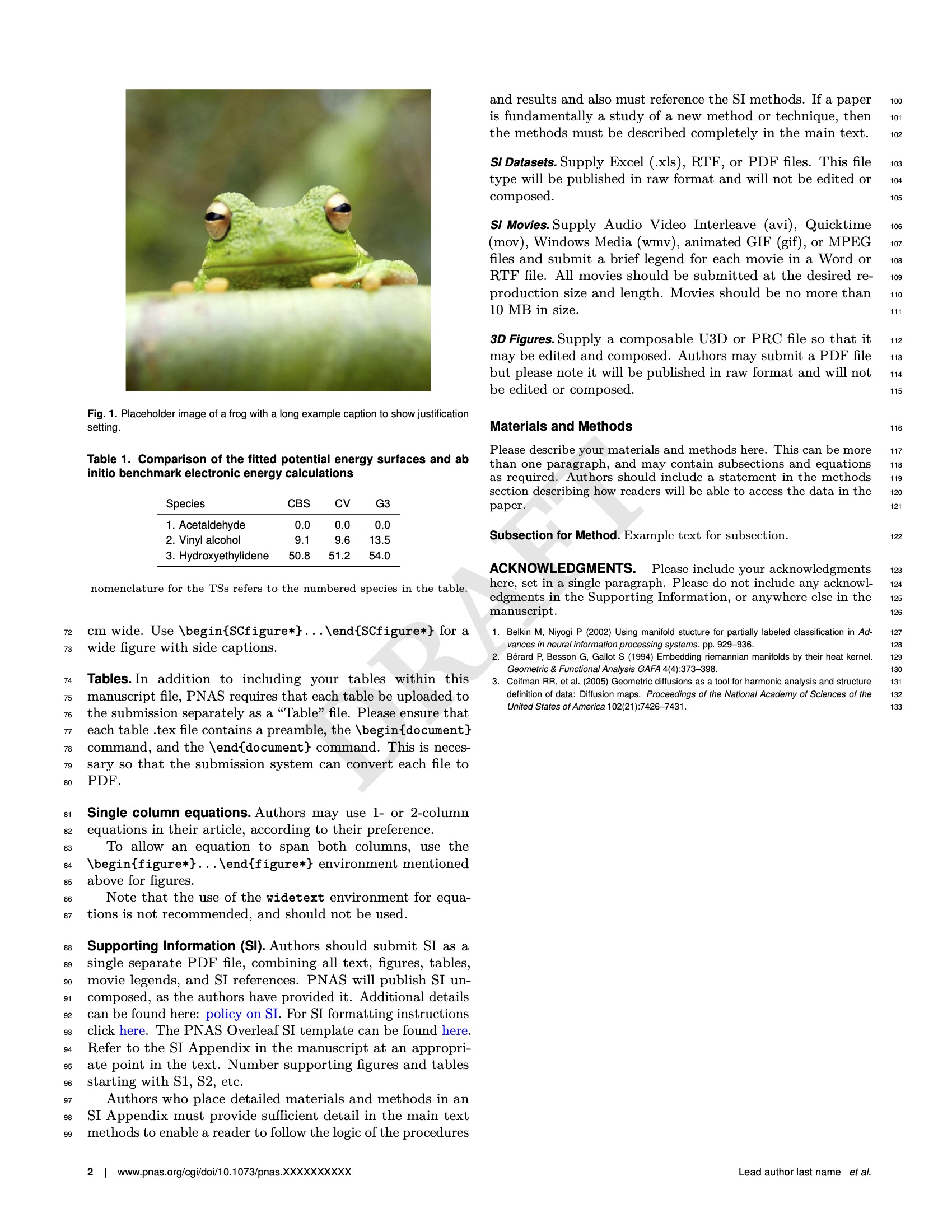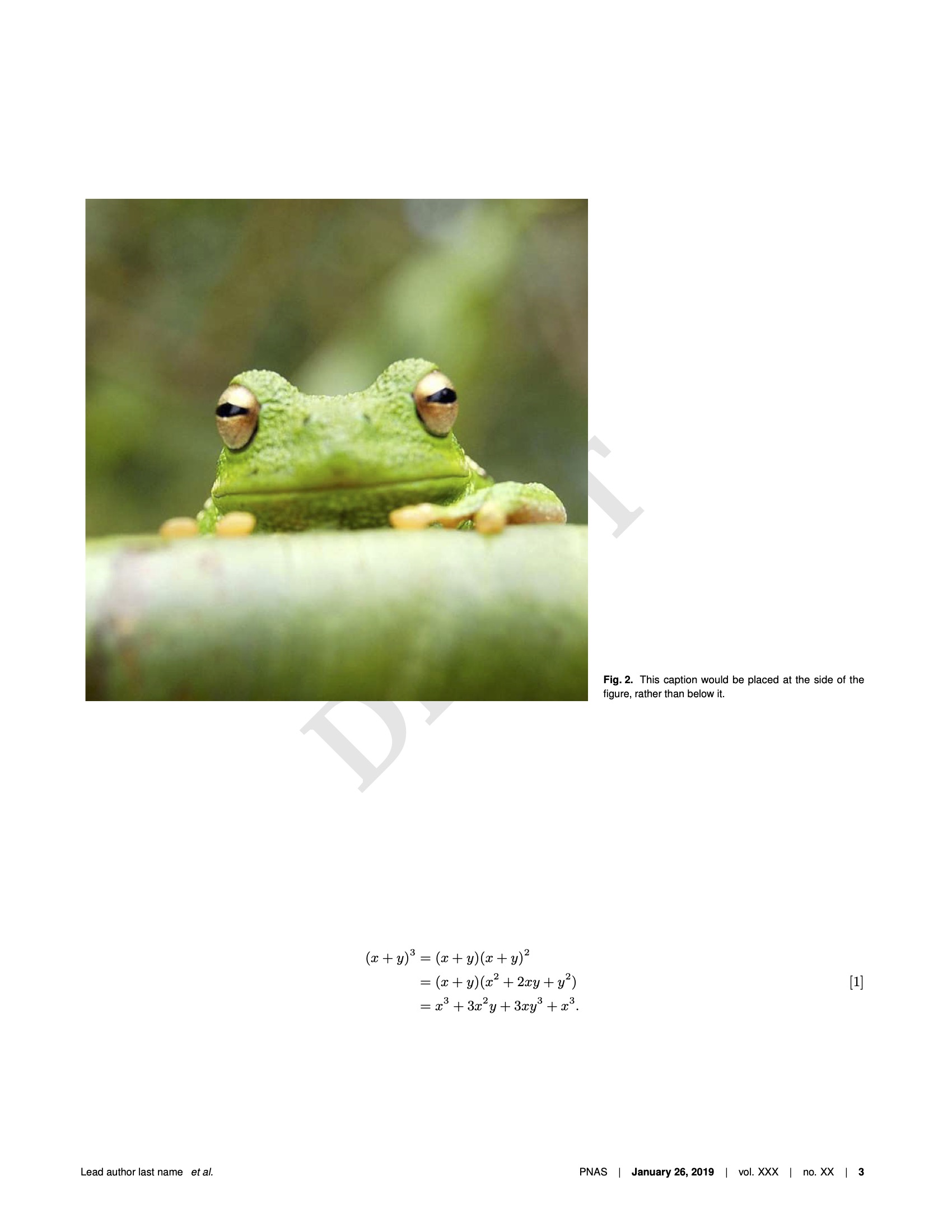 Current Version
v1.44 (May 6, 2018)
License
This template is licensed under a LaTeX Project Public License v1.3 or later license.
Open Template for Free Editing Online
Download Template
---
Have a Question?
Report Bug
This page last updated on: May 6, 2018