Description
This CV/Résumé template is perfect for students or early-career graduates with relatively little work experience. The layout is concise and best suited to few entries per section. The inclusion of grade tables on the last page of the template provides a measure of academic success in lieu of work experience and makes this template ideal for a graduate school application or the first several jobs out of college/university. The template could also be adapted for an individual with more work experience but be careful not to fill it out to much longer than two pages.
Important Note: This template needs to be compiled with XeLaTeX and requires the Fontin font to be installed on your operating system. You can download Fontin for free here.
Preview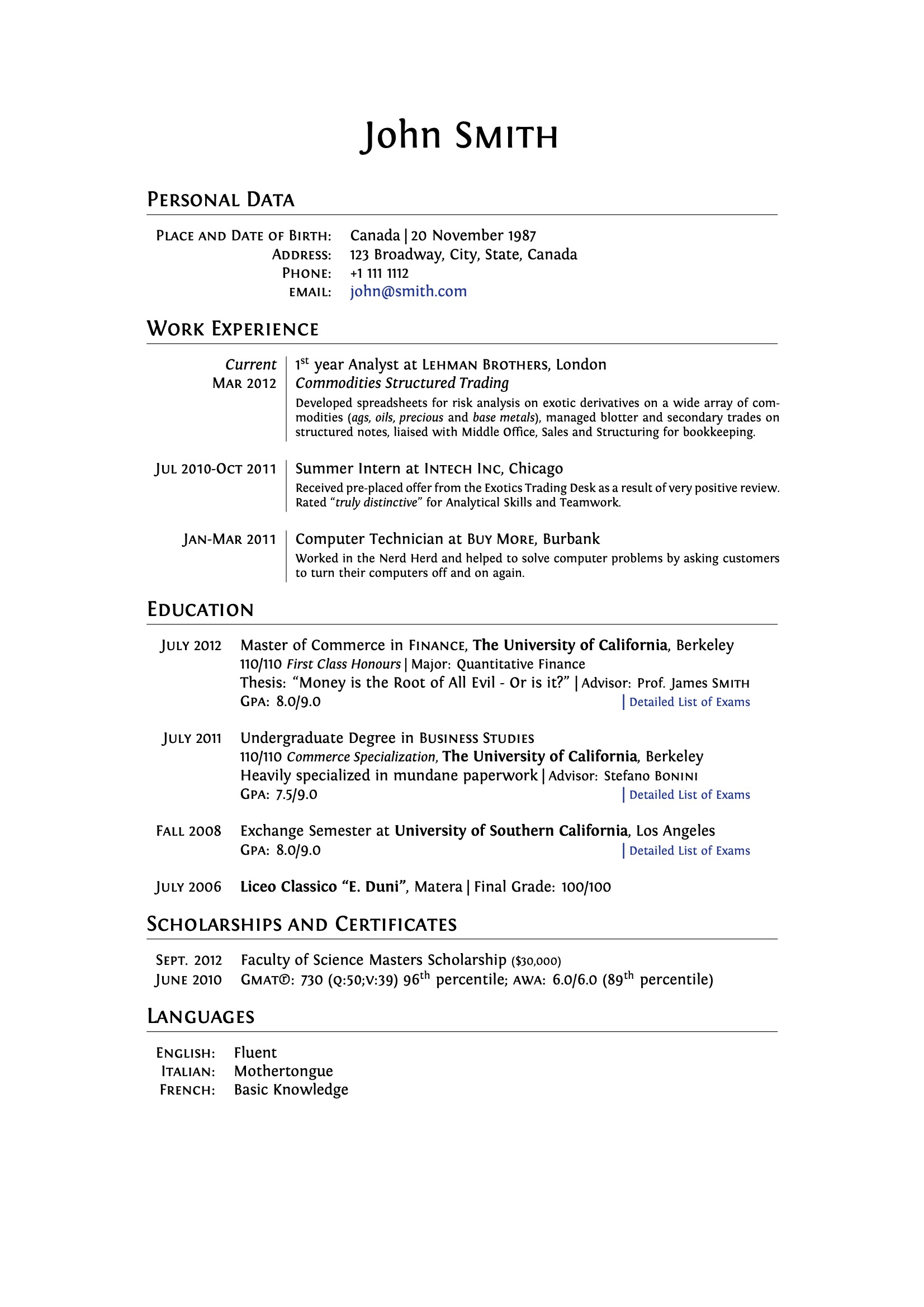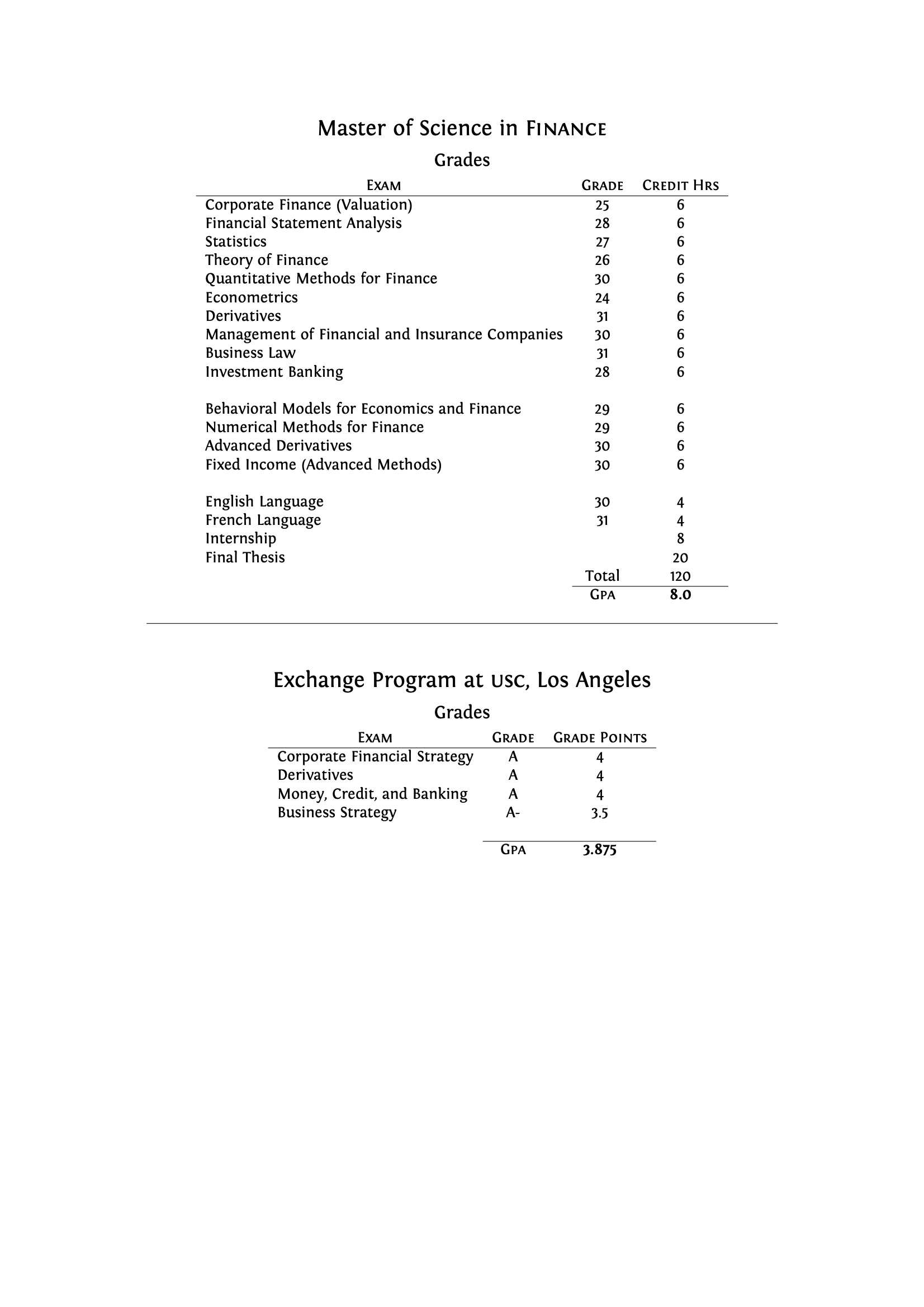 Authorship
This template was originally created by Alessandro Plasmati but has been extensively modified for this website by Vel.
Current Version
v1.0 (March 24, 2013)
License
This template is licensed under a CC BY-NC-SA 3.0 license. Click here to see what this license means for your use of the template.
Open Template for Free Editing Online
Download Template
---
Have a Question?
Report Bug
This page last updated on: March 24, 2013