Description
This template uses the 'ModernCV' class to create a multi-page CV and cover letter. The CV is clearly structured with large section titles and important dates on a sidebar. Contact information is clearly displayed in a gray block. This class features four document themes which completely change the layout of the document, to get a preview of each of these themes see the PDF previews below. Changing themes is as simple as changing one word. As well as this, seven preset color options exist within the template to change the color from the default blue. This template would best suit a recent graduate with little to moderate work experience.
Preview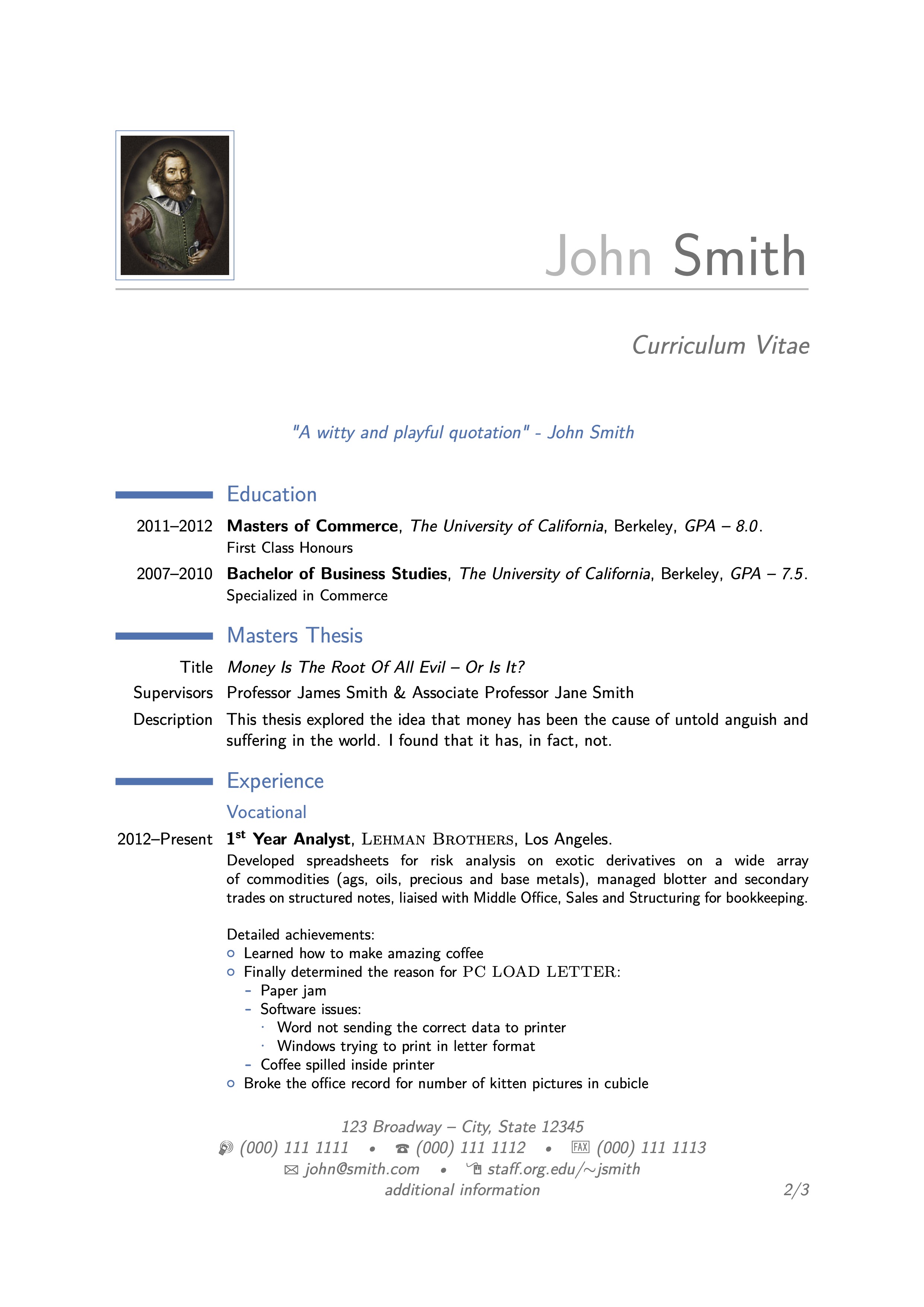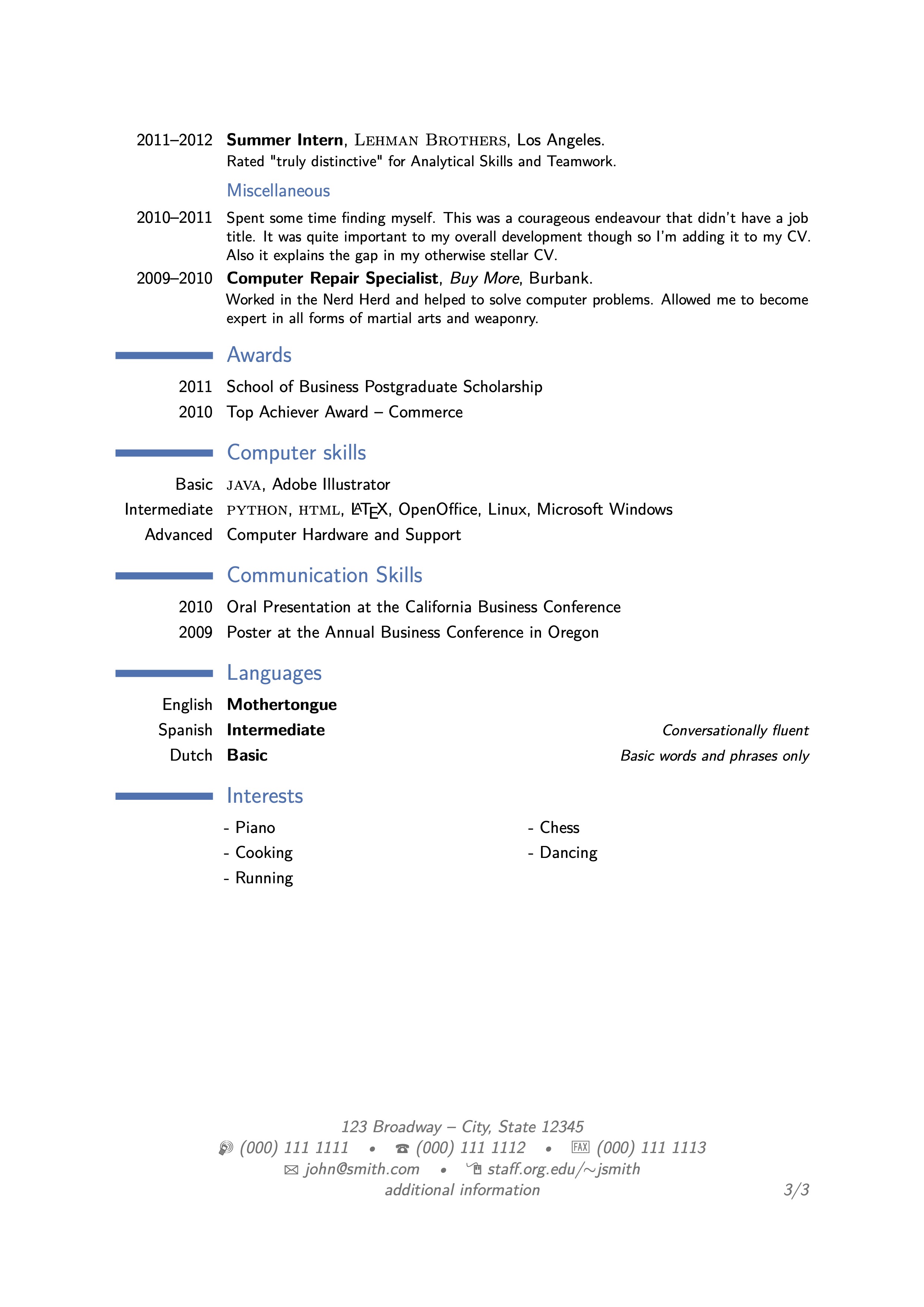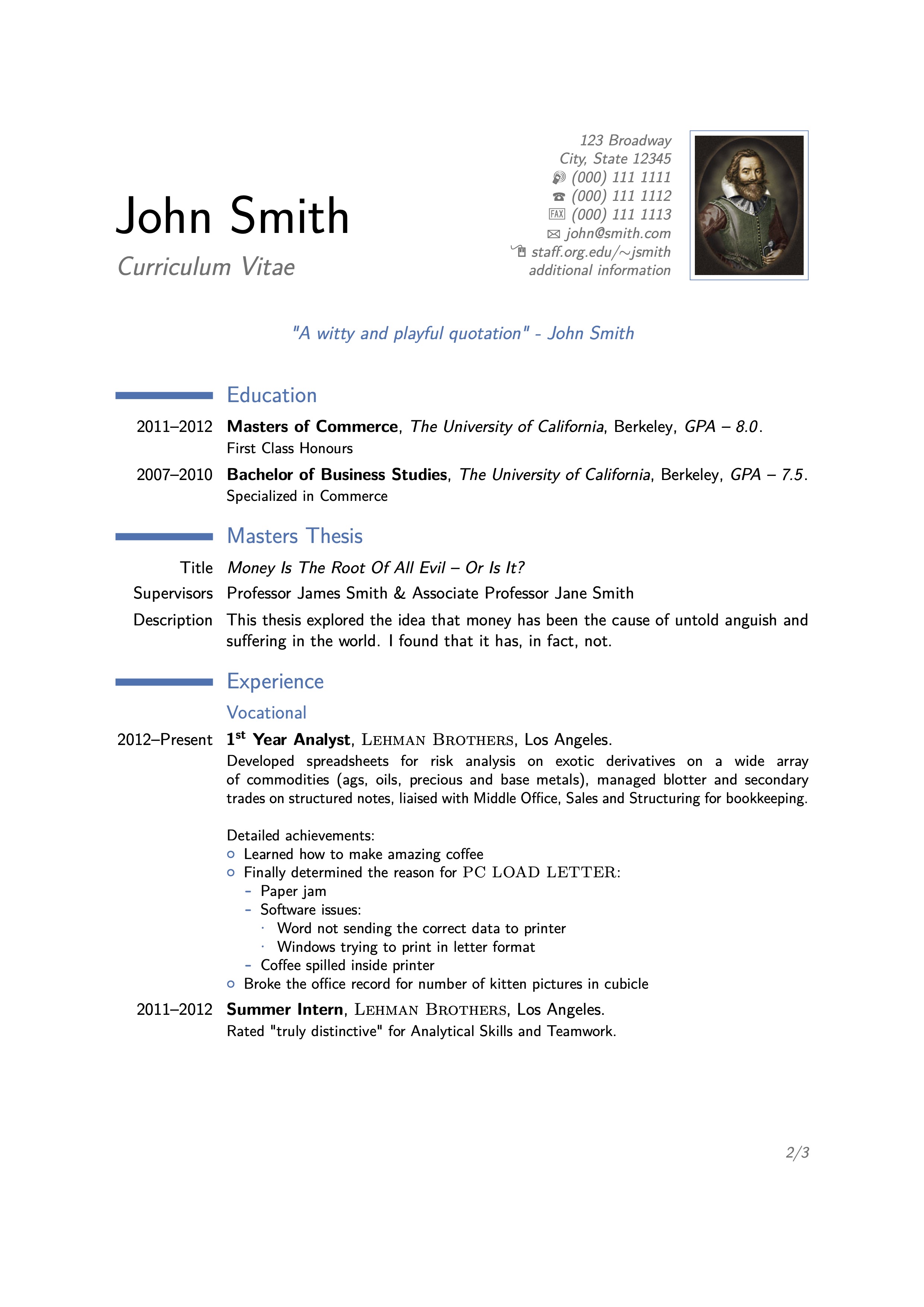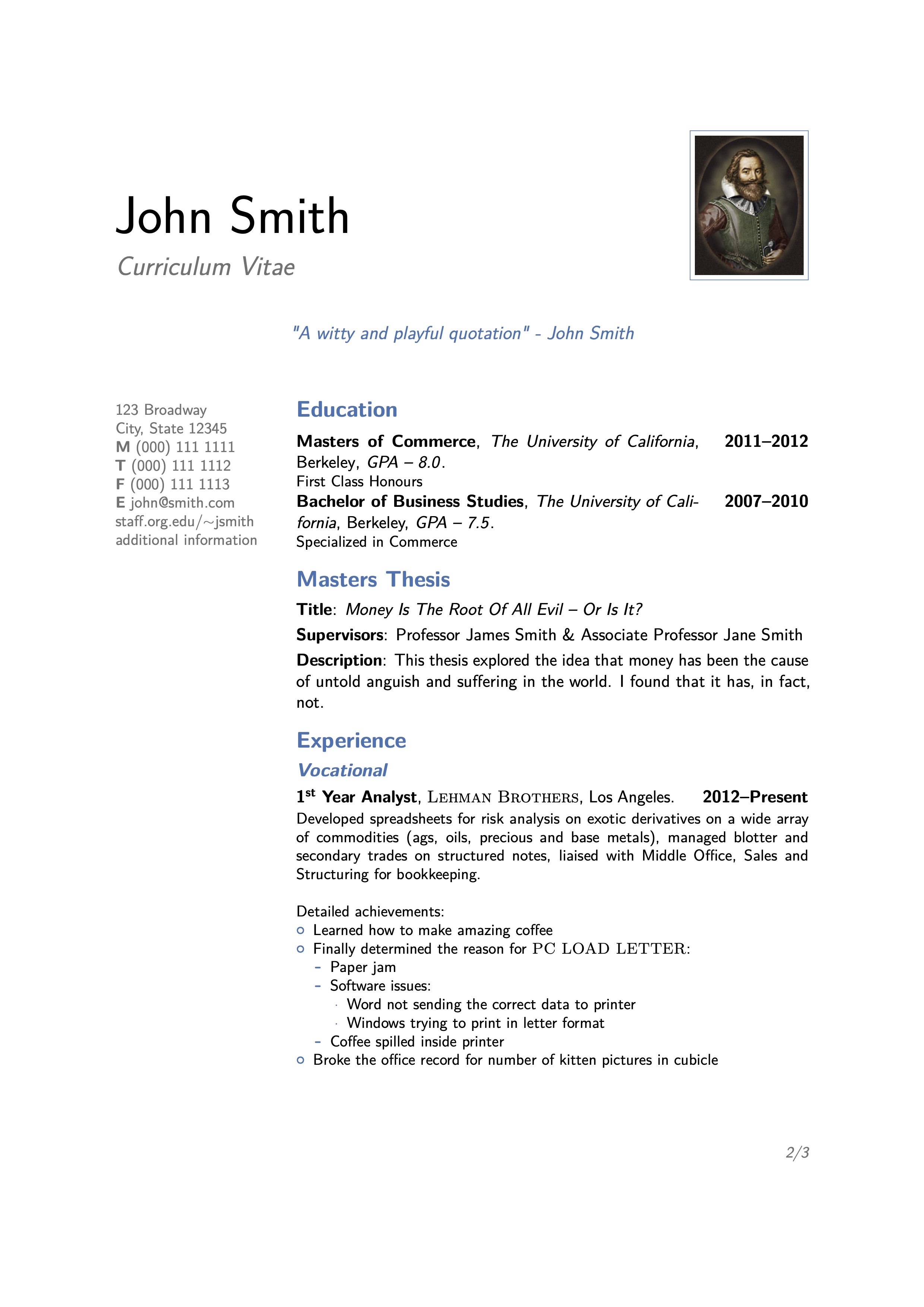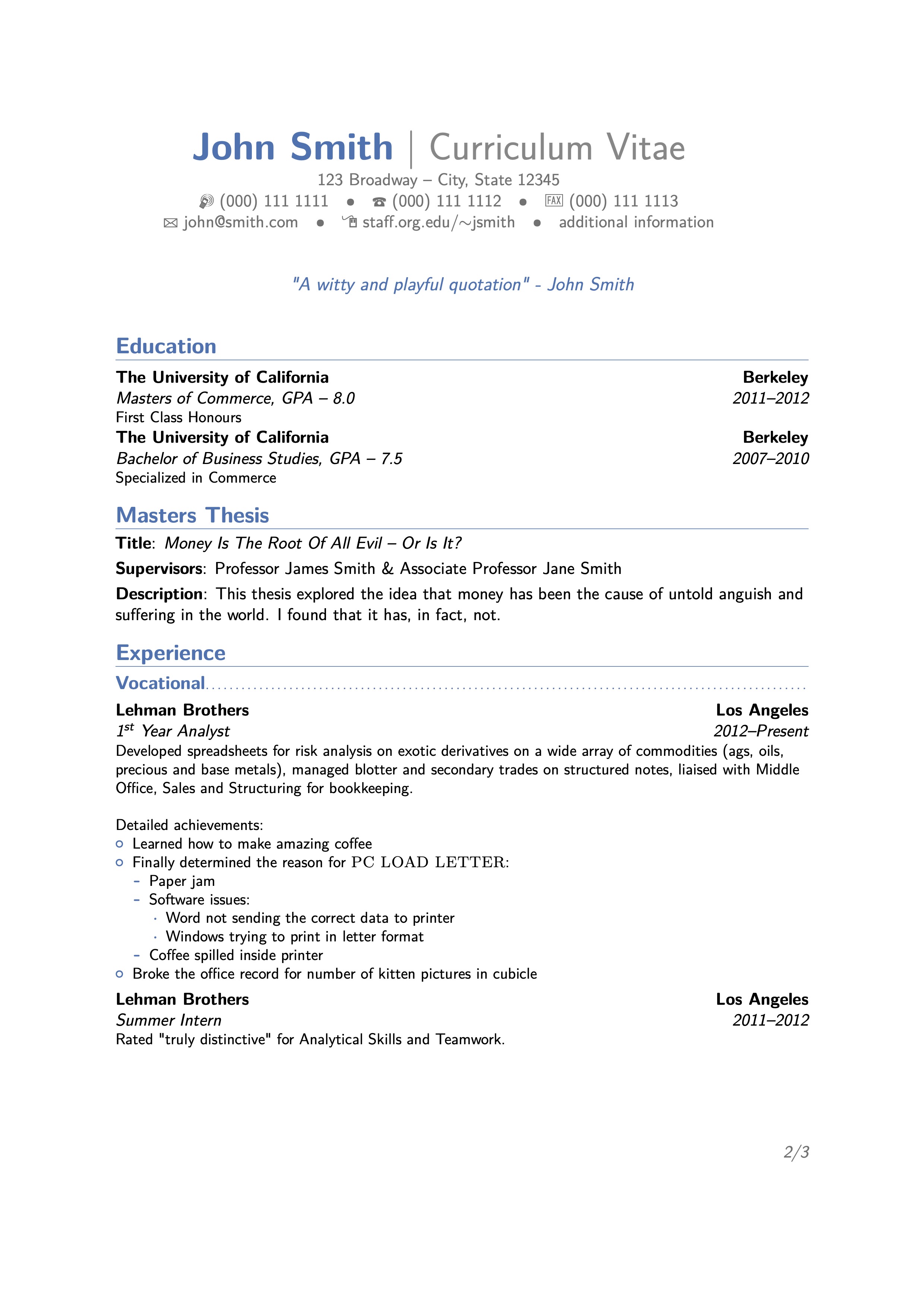 Current Version
v1.3 (October 29, 2016)
License
This template is licensed under a CC BY-NC-SA 3.0 license. Click here to see what this license means for your use of the template.
Open Template for Free Editing Online
Download Template
---
Have a Question?
Report Bug
This page last updated on: October 29, 2016