Description
A memo (formal name memorandum) is a business document used for communication within a company or between two companies. Their purpose is to convey information in a relatively short but formal document which can be sent out to a number of relevant people. This template uses the texMemo class to make writing a memo using LaTeX incredibly simple. The template includes the ability to include a company logo underneath which the memo information is housed. The layout of the document is professional and the use of the Palatino font gives it a unique touch to differentiate your memos from those produced by other means!
Preview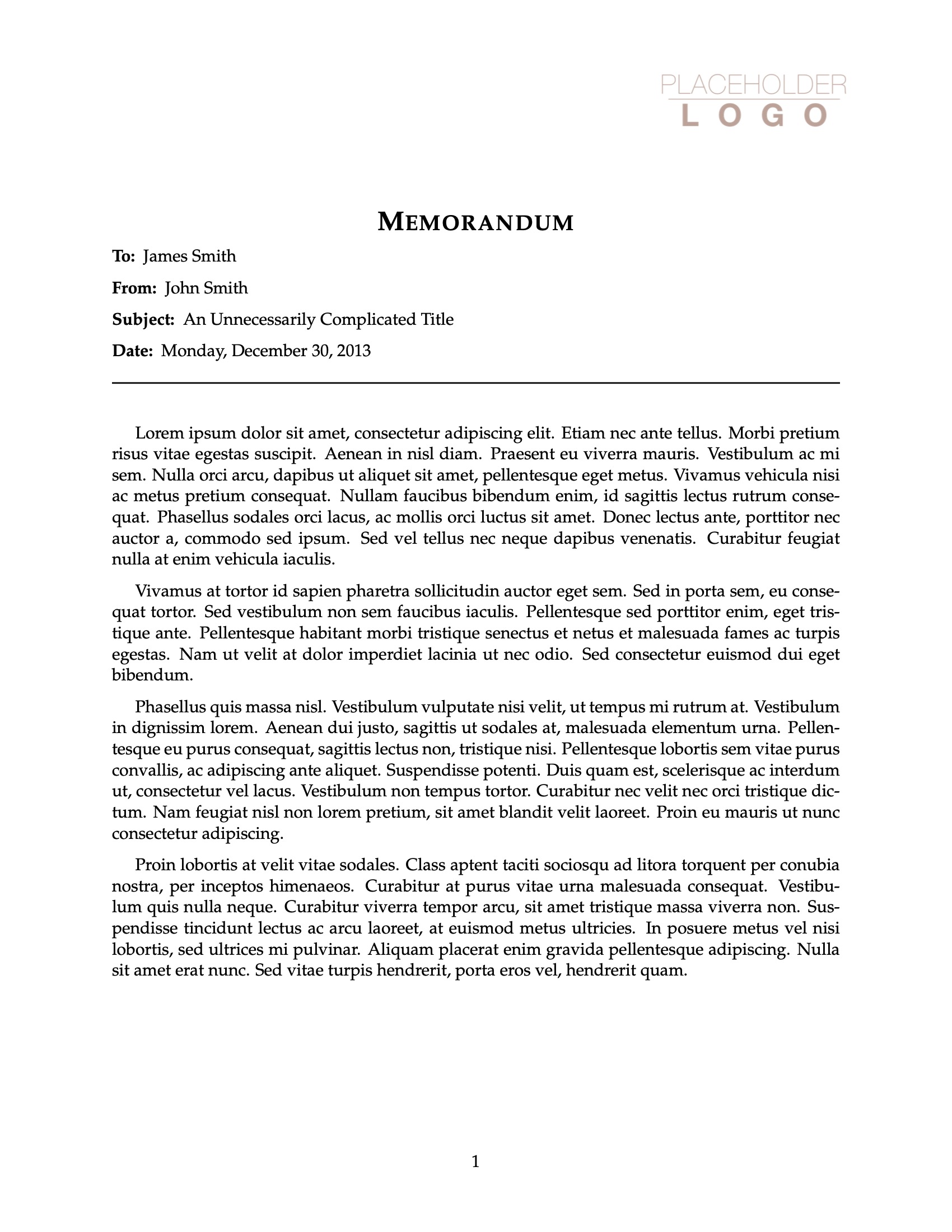 Authorship
The texMemo class used in this template was created by Rob Oakes.
Current Version
v1.0 (December 30, 2013)
License
This template is licensed under a CC BY-NC-SA 3.0 license. Click here to see what this license means for your use of the template.
Open Template for Free Editing Online
Download Template
---
Have a Question?
Report Bug
This page last updated on: December 30, 2013