Description
This curriculum vitae template has section headings on the left side of the document with section content on the right. Bullet points are used to separate different tasks within each job. This document layout makes this template more suited to a short or medium length curriculum vitae taking at most two pages. Would be best used by a recent graduate with limited experience looking for their first job.
Important note: The file 'res.cls' is required to be in the same directory as the template because the .tex file uses this custom class for structuring the document.
Preview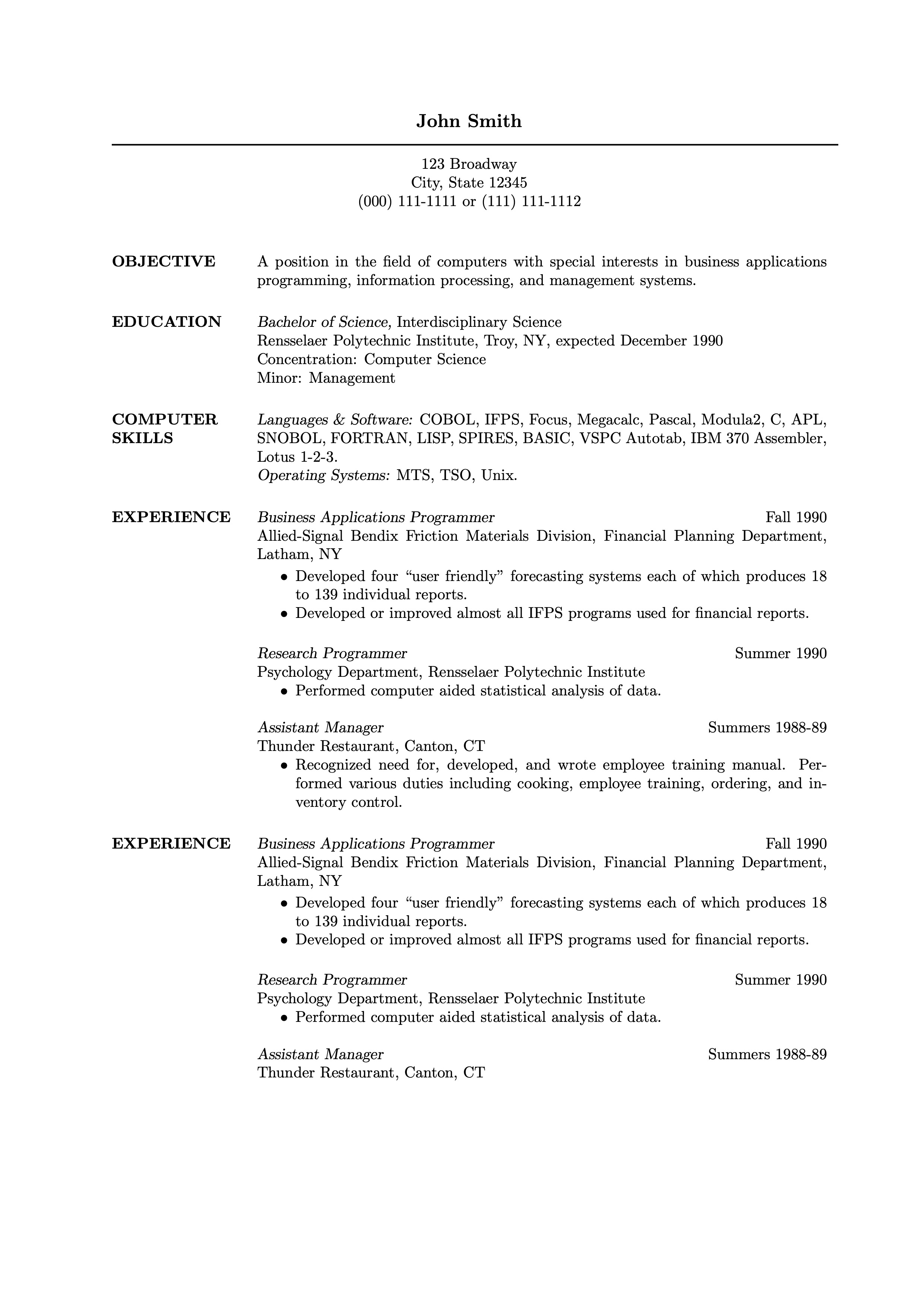 Current Version
v1.1 (December 9, 2012)
License
This template is licensed under a CC BY-NC-SA 3.0 license. Click here to see what this license means for your use of the template.
Open Template for Free Editing Online
Download Template
---
Have a Question?
Report Bug
This page last updated on: December 9, 2012