Description
This formal letter template is specifically tailored to provide a short notice to the addressee. The large heading bar at the top provides a central focus for the letter while the body of the letter is intentionally narrow, centered and in an 11pt font size with increased spacing to restrict the text of the letter to a single sharp message. This template would be most suited to a short formal communication of notice between a client and a business, such as for a notice of inspection, resignation letter or a letter stating intent to move out of a property.
Preview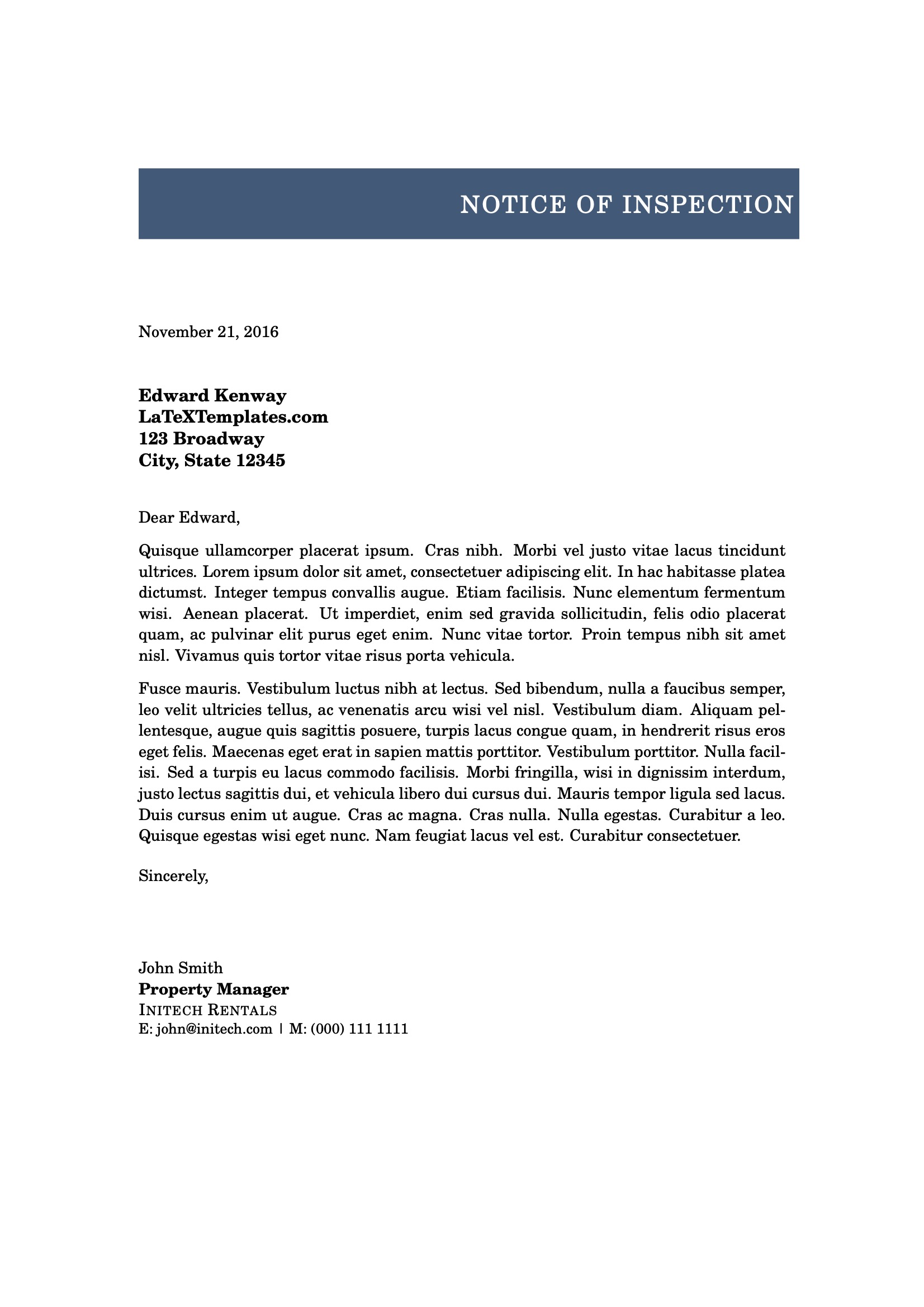 Authorship
This template was originally created by Rashadul Islam but has been extensively modified for this website by Vel.
Current Version
v1.1 (November 21, 2016)
License
This template is licensed under a CC BY-NC-SA 3.0 license. Click here to see what this license means for your use of the template.
Open Template for Free Editing Online
Download Template
---
Have a Question?
Report Bug
This page last updated on: November 21, 2016