Description
This template provides an easy framework for creating a frequently asked questions (FAQ's) document. The first page features a large title followed by a subtitle and list of all questions. Questions are clearly displayed in colored boxes with answers after them in plain text. Each question can contain a unique label to allow referencing it in future questions via links. Questions are also automatically numbered and this number can be referred to at any point.
Preview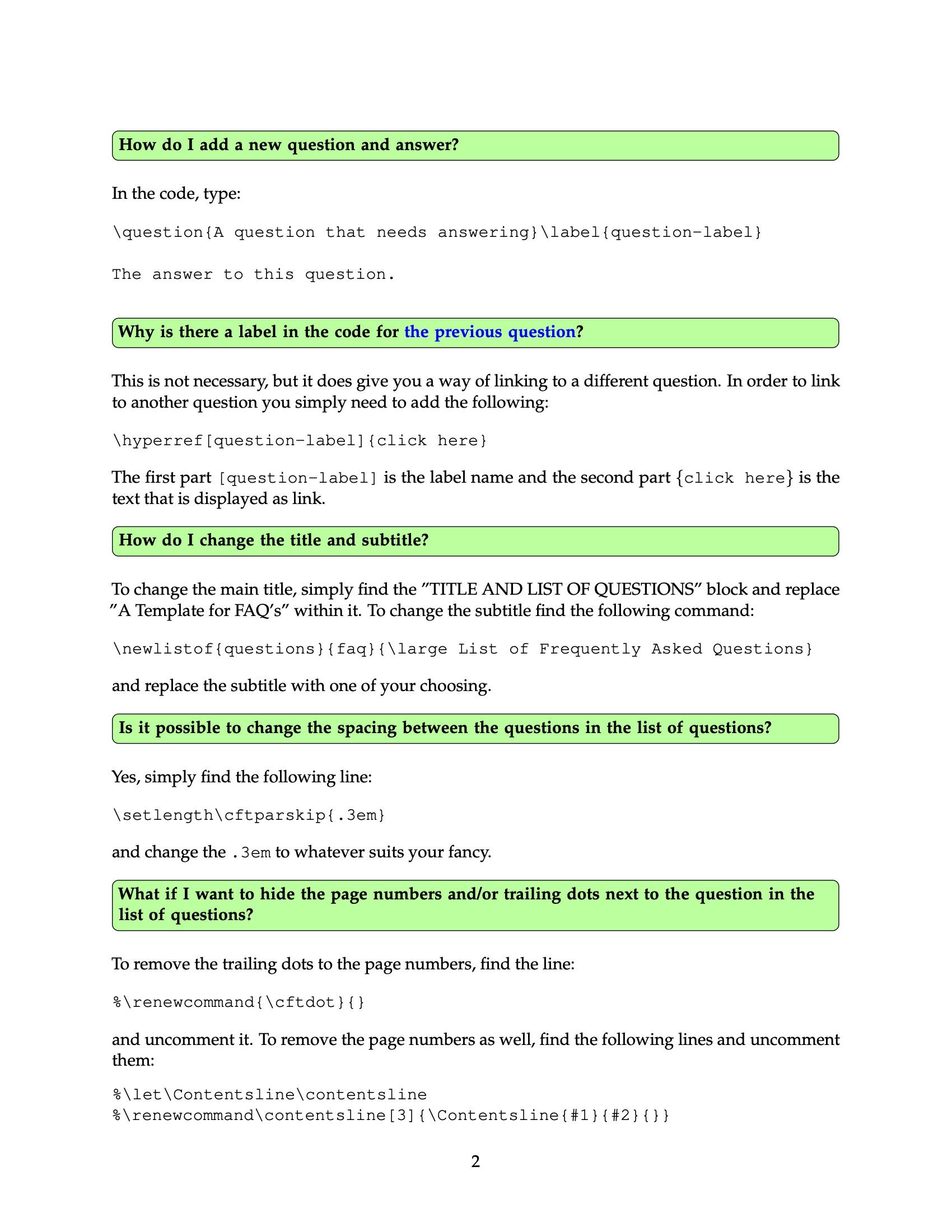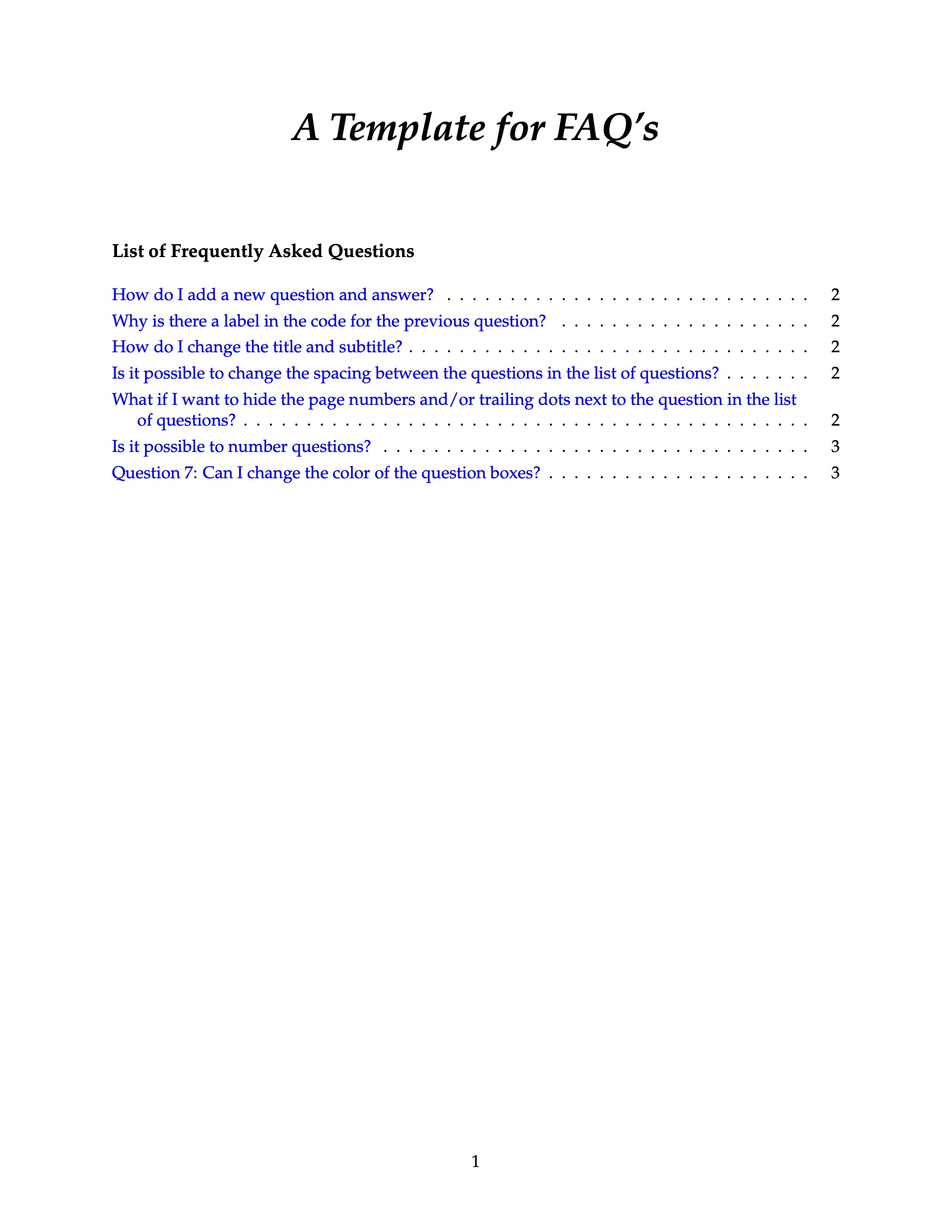 Authorship
This template was created by Adam Glesser but has been extensively modified for this website by Vel.
Current Version
v1.0 (July 22, 2013)
License
This template is licensed under a CC BY-NC-SA 3.0 license. Click here to see what this license means for your use of the template.
Open Template for Free Editing Online
Download Template
---
Have a Question?
Report Bug
This page last updated on: July 22, 2013