Description
This template is for formatting assignments or homework in a clear and simple way. The title section at the top of the first page clearly displays the assignment, student and class information. This information also appears in the headers and footers of subsequent pages. Questions in the assignment are clearly demarcated and appear inside boxes to focus attention. The template features examples of including images, tables, equations and code listings for covering virtually all common assignment information. Multi-part questions and answers are shown for more complex questions.
Preview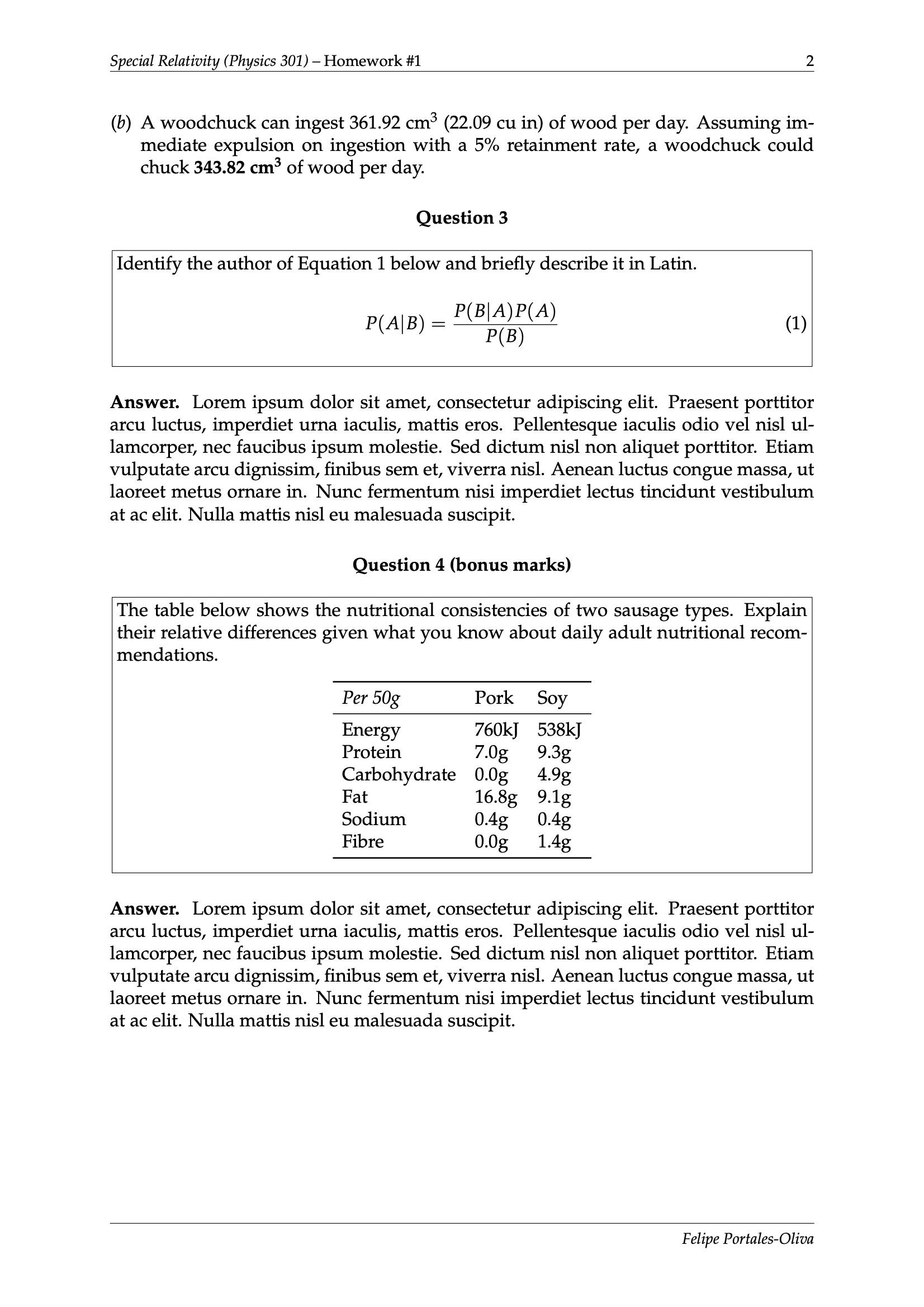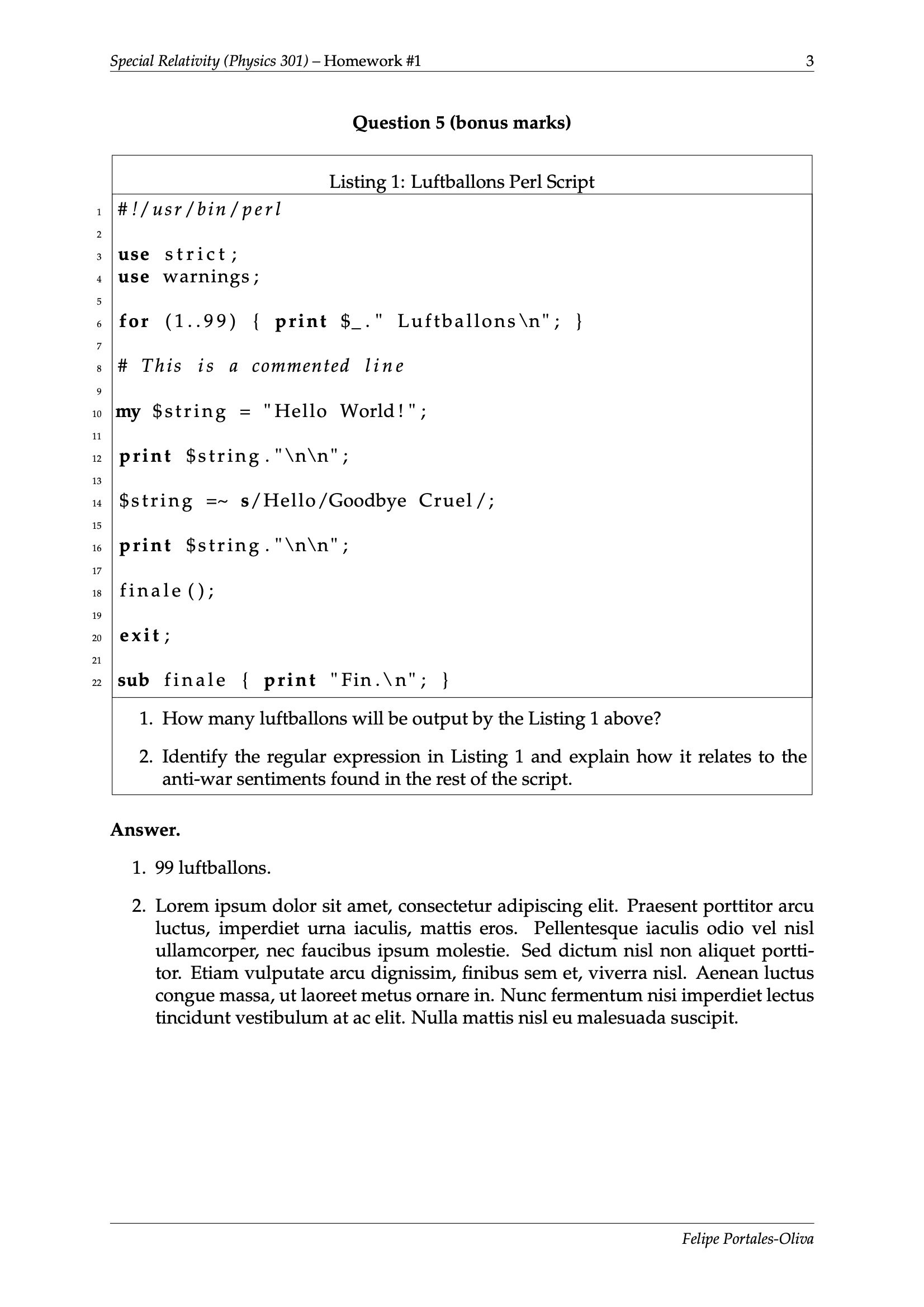 Authorship
The fphw class and template were created by Felipe Portales-Oliva. Template content and modifications for LaTeX Templates are by Vel.
Current Version
v1.0 (April 27, 2019)
License
This template is licensed under a CC BY-NC-SA 3.0 license. Click here to see what this license means for your use of the template.
Open Template for Free Editing Online
Download Template
---
Have a Question?
Report Bug
This page last updated on: April 27, 2019