Description
This title page template is best suited to books and formal applications, such as in the fields of science or engineering. It features a formal layout with a clear title highlighted by two horizontal rules. A subtitle is available to further describe the work and multiple authors/editors are catered for towards the centre of the page.
The template compiles as a standalone document to act as a starting point for creating a document but it includes instructions for integrating this title page into an existing document.
Preview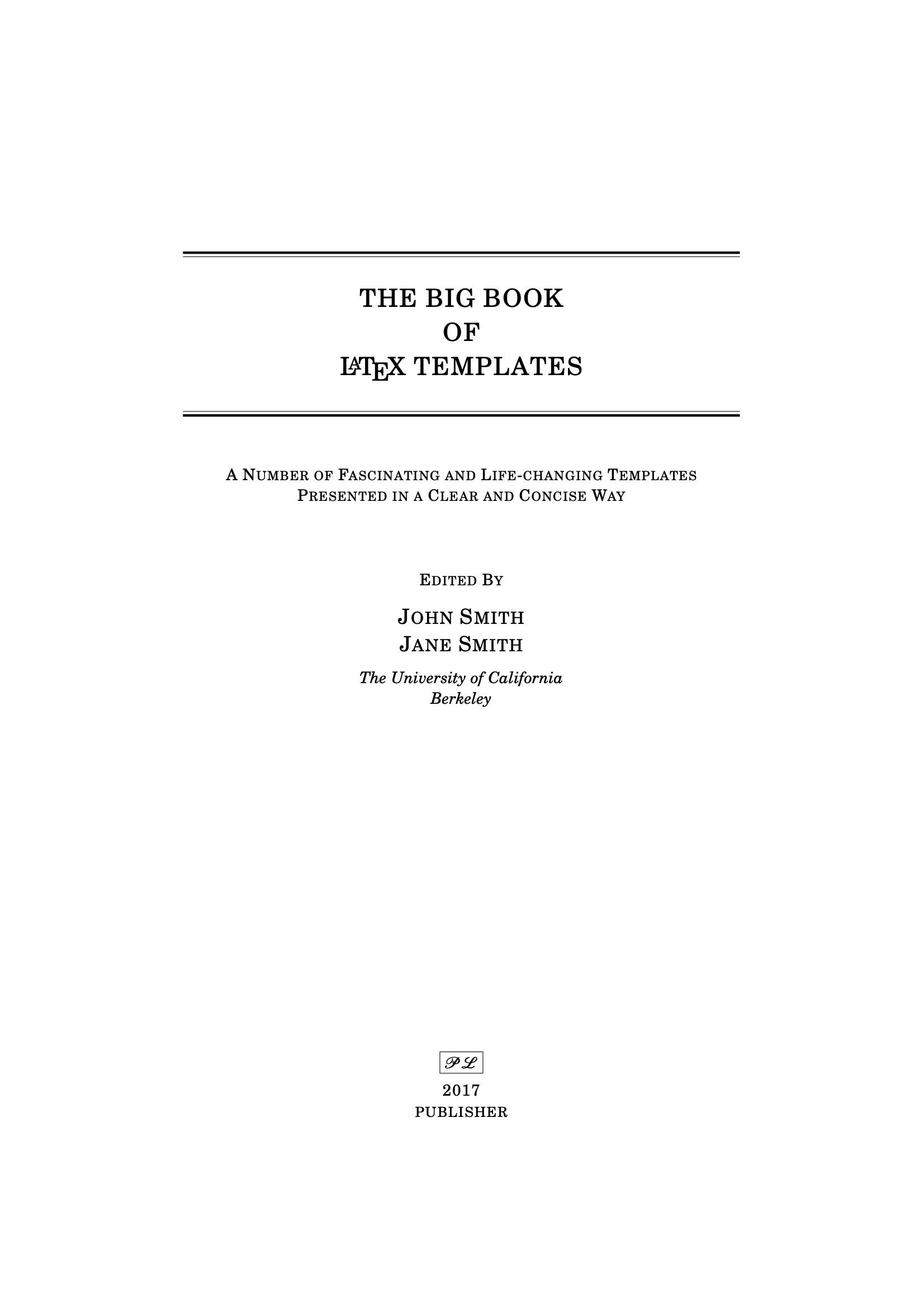 Authorship
This title page was originally created by Peter Wilson but has been extensively modified for this website by Vel.
Current Version
v2.0 (July 23, 2017)
License
This template is licensed under a CC BY-NC-SA 3.0 license. Click here to see what this license means for your use of the template.
Open Template for Free Editing Online
Download Template
---
Have a Question?
Report Bug
This page last updated on: July 23, 2017