Description
This template for engineering calculation paper is designed for engineers to present calculations in a clear way for review or documentation purposes. The large header includes meta-information about the document for easy tracking and includes space for a company or university logo. The large main box allows clear presentation of calculations with the aid of sections and subsections. A large margin is present to the right of the main calculations for comments or notes about calculations.
Preview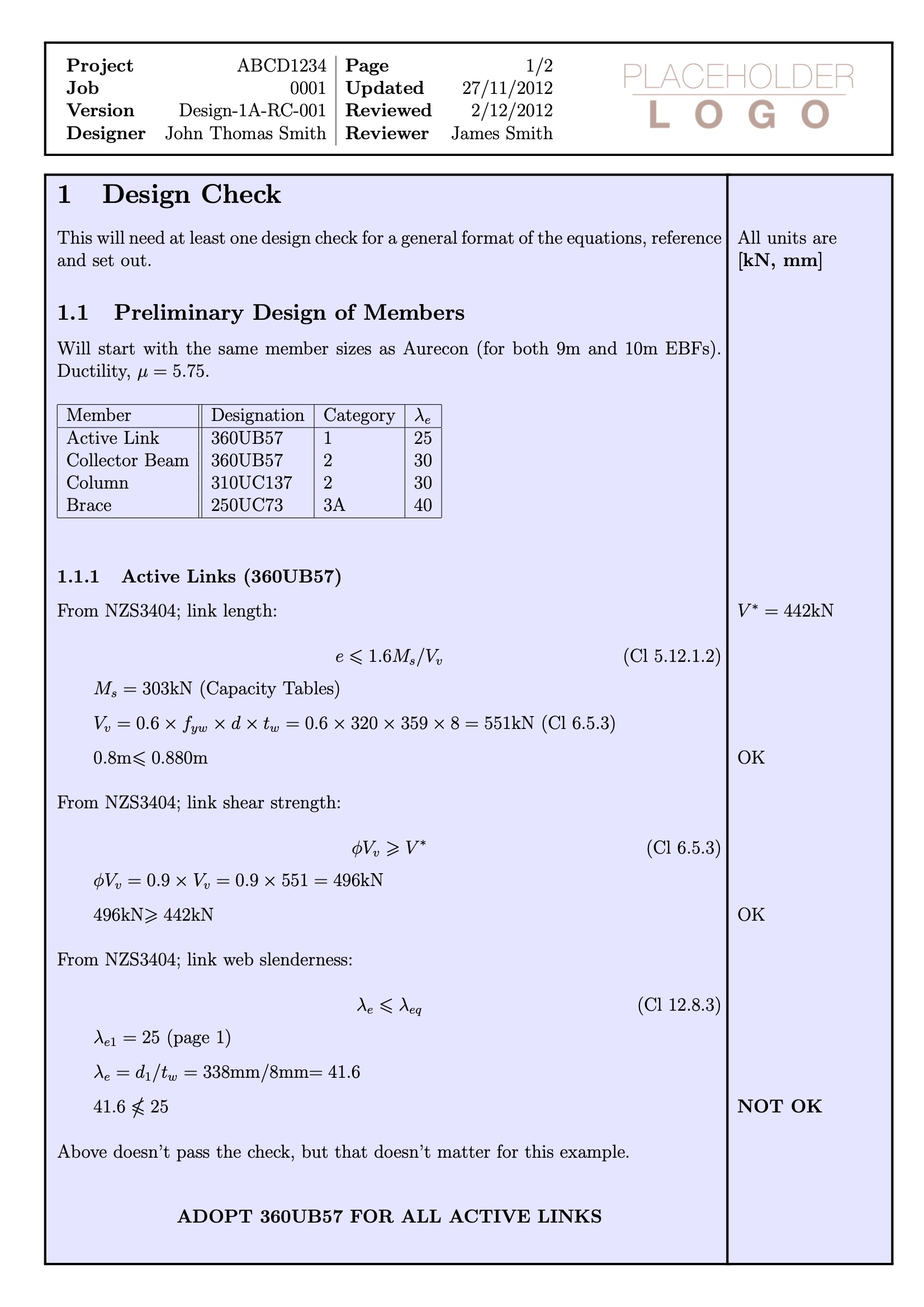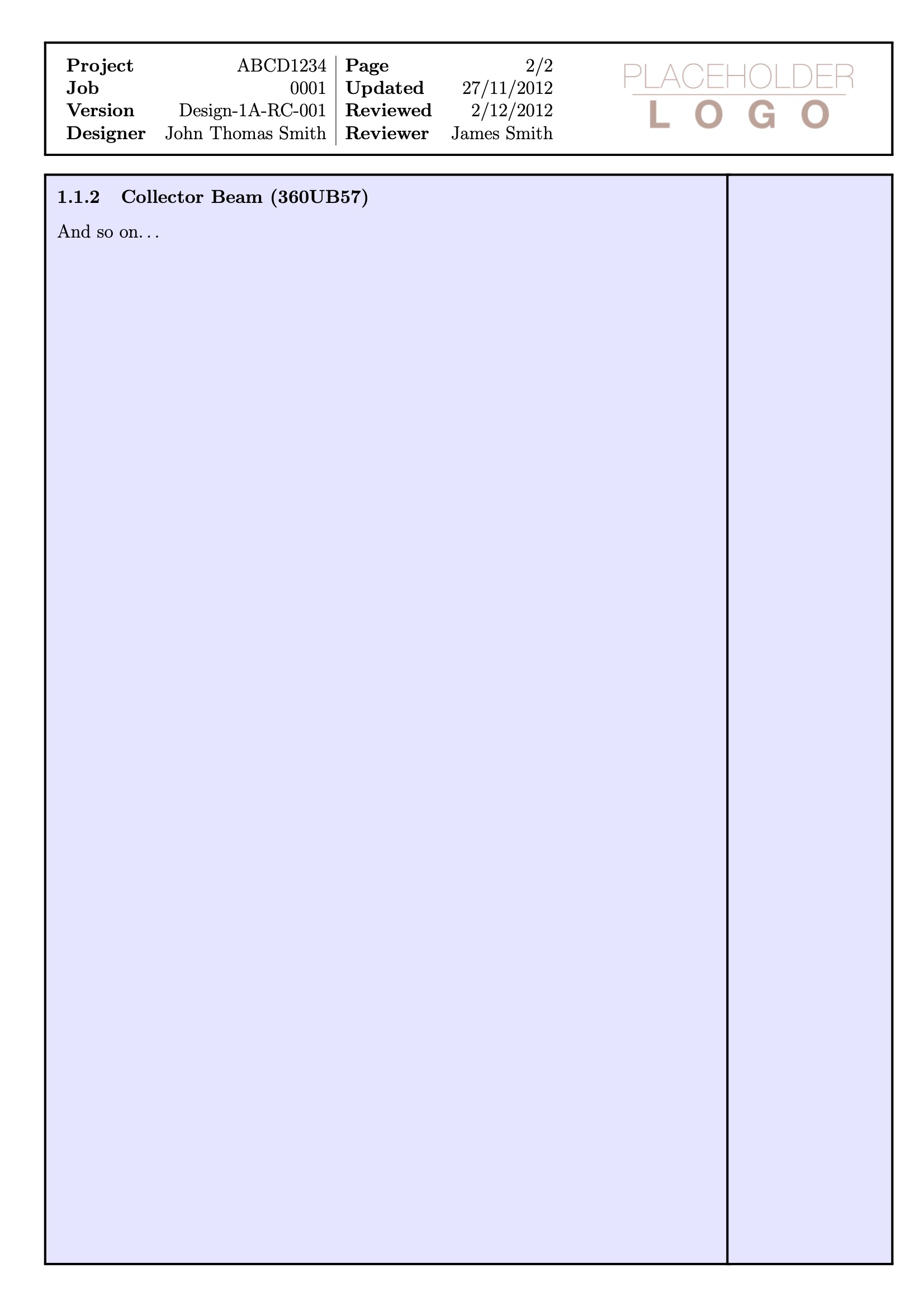 Authorship
This template was originally created by Dmitry Volynkin but has been extensively modified for this website by Vel.
Current Version
v1.0 (January 20, 2013)
License
This template is licensed under a CC BY-NC-SA 3.0 license. Click here to see what this license means for your use of the template.
Open Template for Free Editing Online
Download Template
---
Have a Question?
Report Bug
This page last updated on: January 20, 2013