Description
Elsevier's elsarticle document class and templates can be used by academics to write and submit journal articles to all Elsevier journals. There are thousands of journals published by Elsevier with hundreds of thousands of articles published per year. Popular journals include Cell, The Lancet, Lancet Infectious Diseases and Lancet Neurology but a complete list of all Elsevier journals can be found here. Elsevier explicitly state that this class and templates are their preferred format for articles submitted to all of their journals.
The package distributed here contains the template file elsarticle-template.tex, a number of bibliography styles (*.bst), the elsarticle class documentation and an example bibliography file (*.bib). Journals have different preffered referencing styles and you can select which bibliography style you would like to use within the template file. Consult the documentation PDF and commented lines in the template file for information on how to correctly write your article content. For additional instructions and information, see the LaTeX Instructions for authors at Elsevier's website.
Preview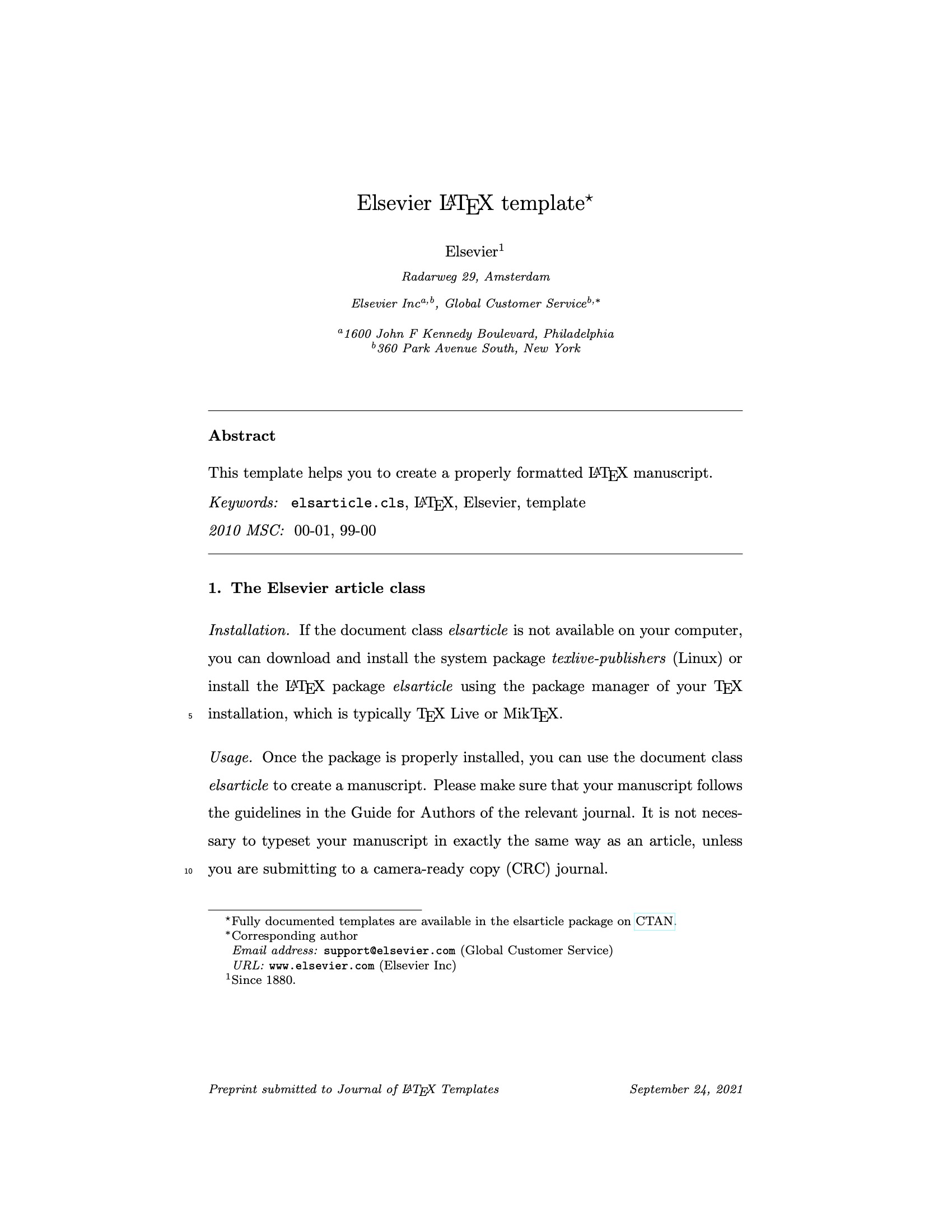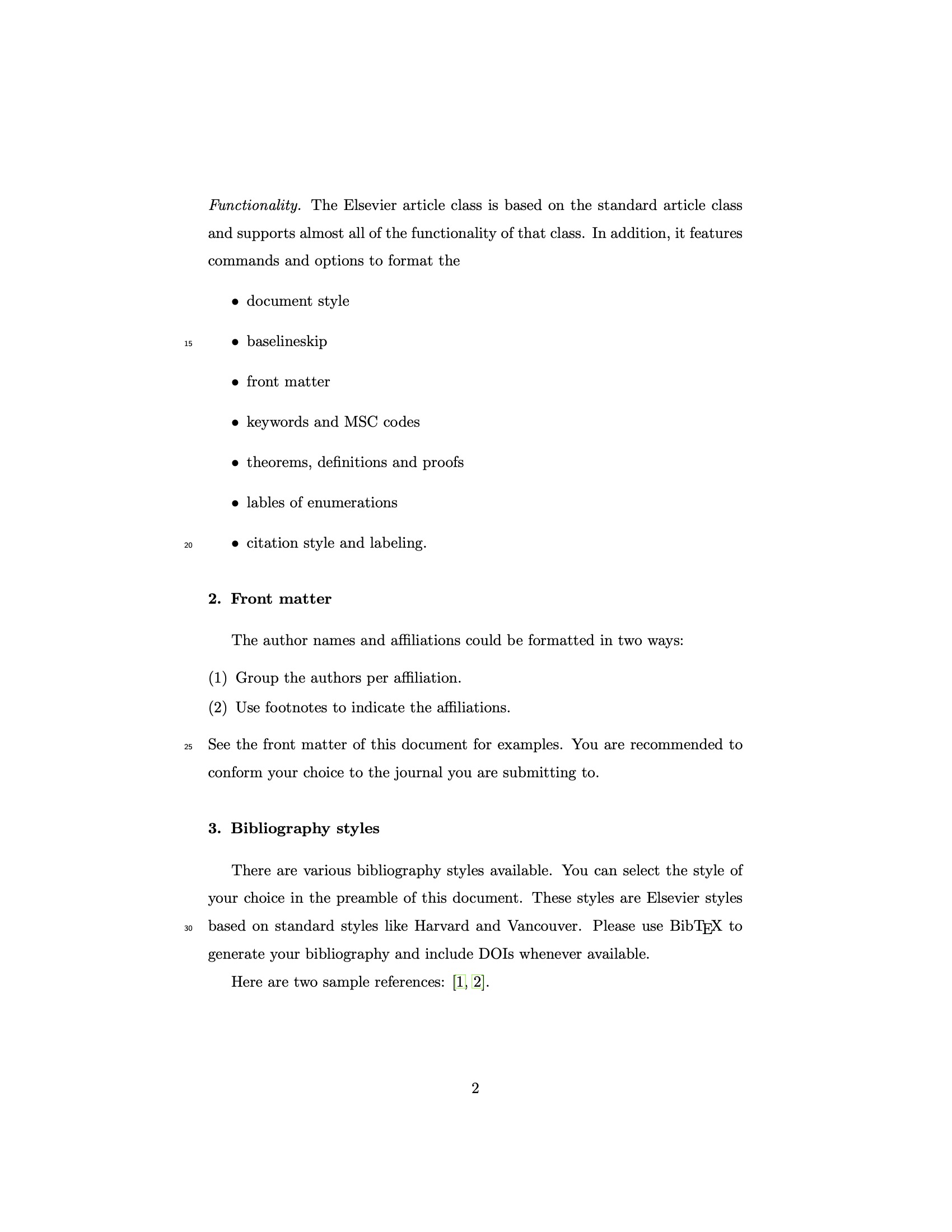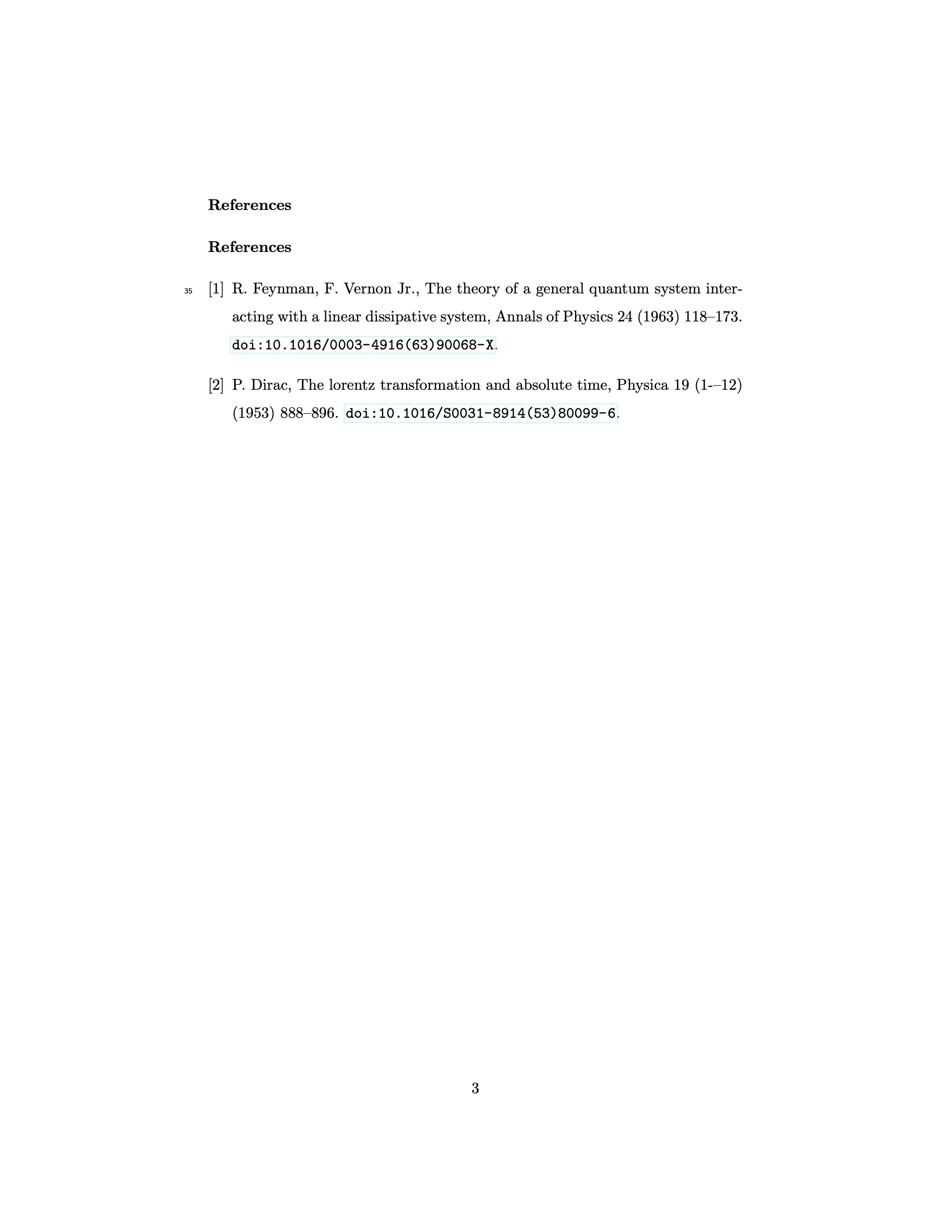 Authorship
The elsarticle document class is created and owned by Elsevier. The files provided here are unmodified from their original source here.
Current Version
v2.1 (September 24, 2021)
License
This template is licensed under a LaTeX Project Public License 1.2 license.
Open Template for Free Editing Online
Download Template
---
Have a Question?
Report Bug
This page last updated on: September 24, 2021