Description
This formal letter template uses the 'scrlttr2' class to structure the letter for mailing with a special section for the addressee designed for windowed envelopes. The letter content is wide and fills the entire page with ample spacing between paragraphs for easy reading.
Preview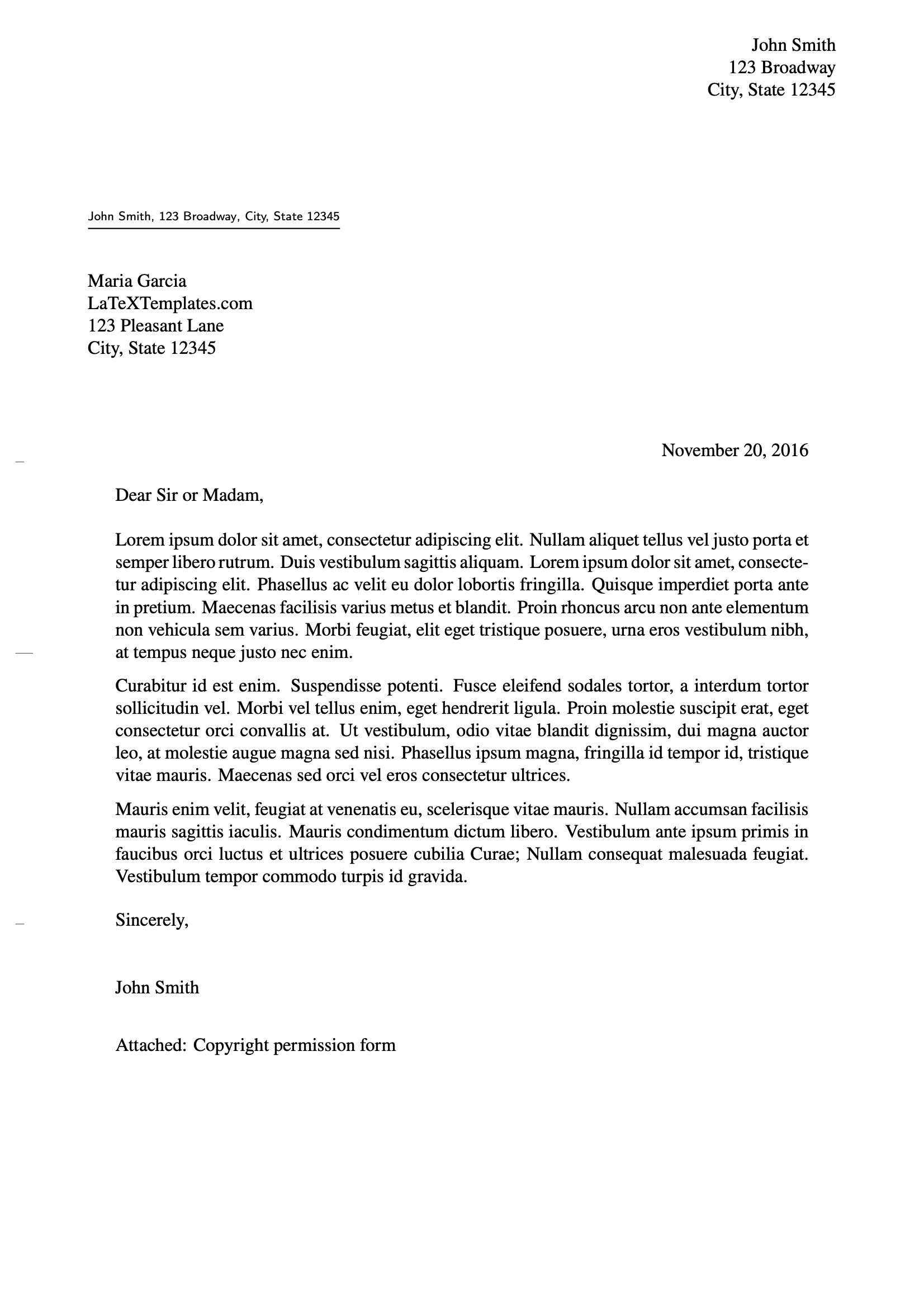 Authorship
This formal letter was originally created by Micha Elmueller but has been extensively modified for this website by Vel.
Current Version
v1.3 (November 20, 2016)
License
This template is licensed under a CC BY-NC-SA 3.0 license. Click here to see what this license means for your use of the template.
Open Template for Free Editing Online
Download Template
---
Have a Question?
Report Bug
This page last updated on: November 20, 2016