Description
This template is for creating a contract with static and dynamic content. It is designed such that you add your static contract terms to the template once and re-use it for many clients using a number of dynamic variables, such as for the payee's name and the hourly rate. The contract terms in this template are for a web design contract and are merely to provide an example of the structure your contract terms may follow. You can modify them to suit your needs or replace them entirely. The template contains a spacious layout with a minimalist title page and tailing page containing signature lines for all parties.
Note: If you are using Apple OS X, you have the option to use the Hoefler Text and Gill Sans fonts to drastically increase how good the document looks (see example below). To do this, go into structure.tex and uncomment the font specifications for OS X and comment out the default specifications – you will now need to compile with XeLaTeX rather than pdflatex.
Preview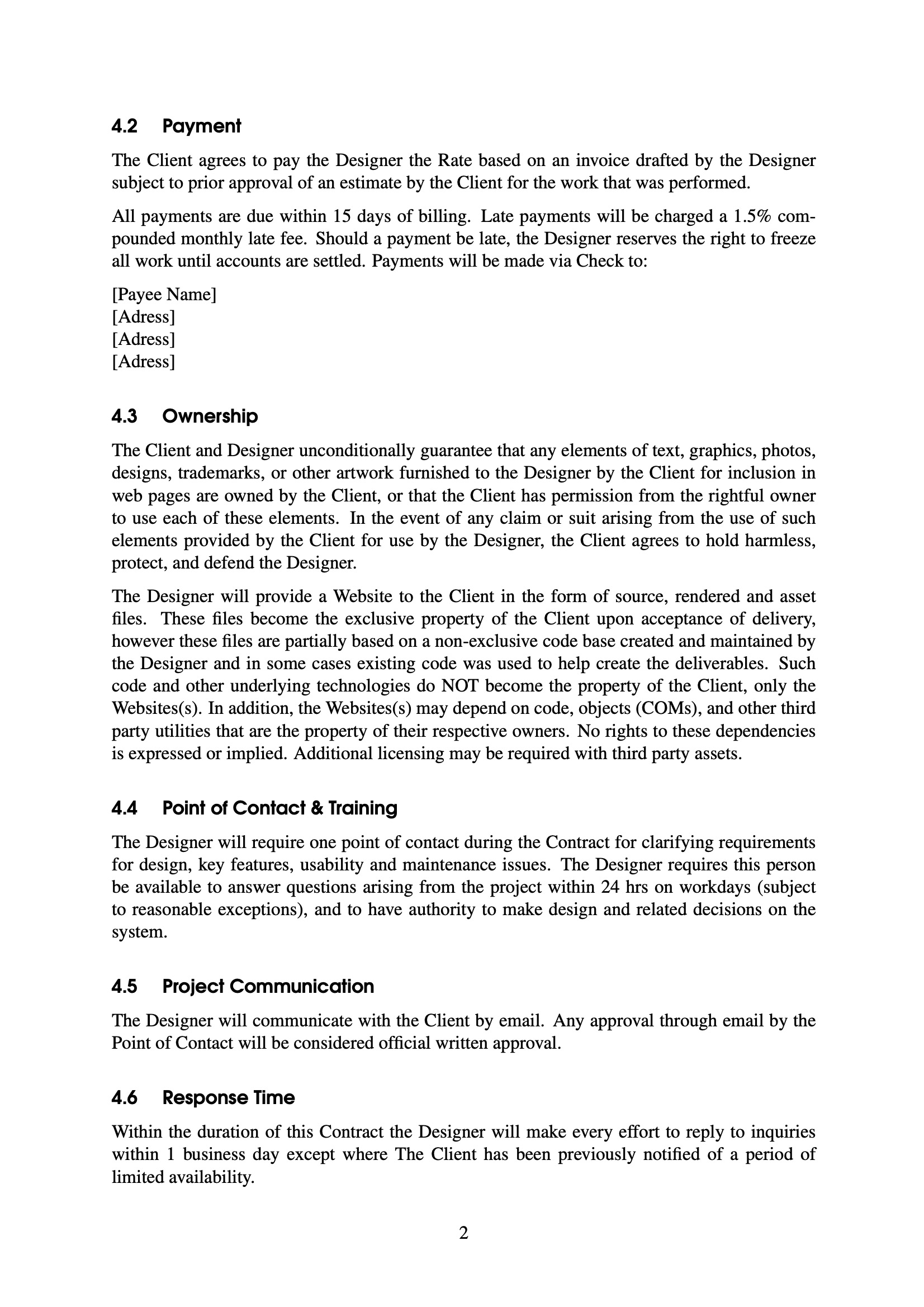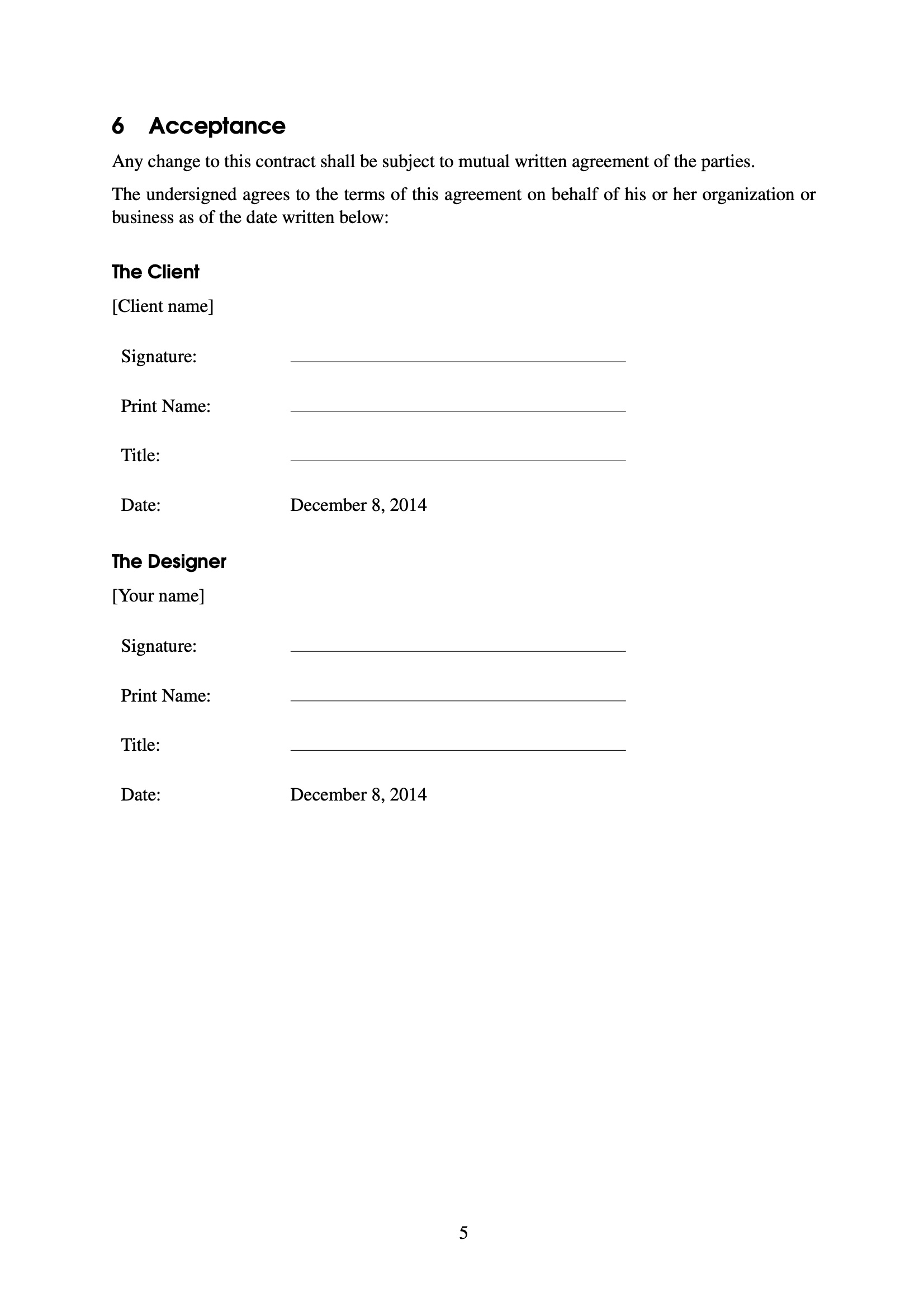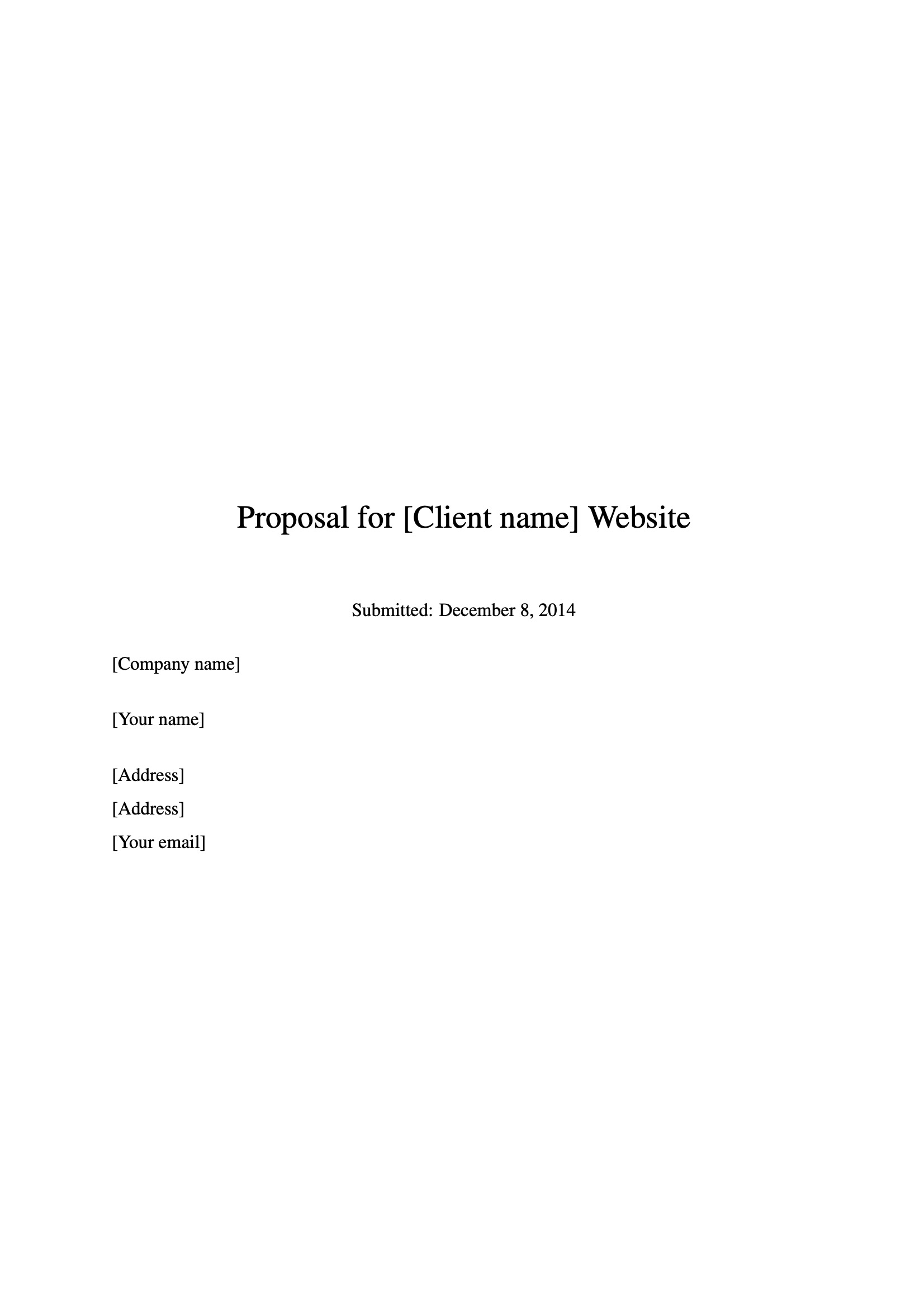 Authorship
This template was created by Brandon Fryslie but has been extensively modified for this website by Vel.
Current Version
v1.0 (December 8, 2014)
License
This template is licensed under a CC BY-NC-SA 3.0 license. Click here to see what this license means for your use of the template.
Open Template for Free Editing Online
Download Template
---
Have a Question?
Report Bug
This page last updated on: December 8, 2014