Description
This Resume/CV template features a compact information-rich layout suitable for a mid-career professional. A defining feature of the design is a relatively large block of two-column text at the start of the template to include a summary of interests, achievements, history, etc. This acts as a useful place to communicate information with the potential employer that may otherwise be overlooked by simply reading a list of achievements and job titles. The content is arranged primarily by employer with the ability to list multiple positions within the same company. This is useful for professionals who have moved within a company to clearly display a progression of roles and save space in the document. The template has neatly divided major sections and the ability to include lists of relevant information, such as skills and interests. Your contact information is neatly displayed at the top of the first page separated with floating bullet points.
Preview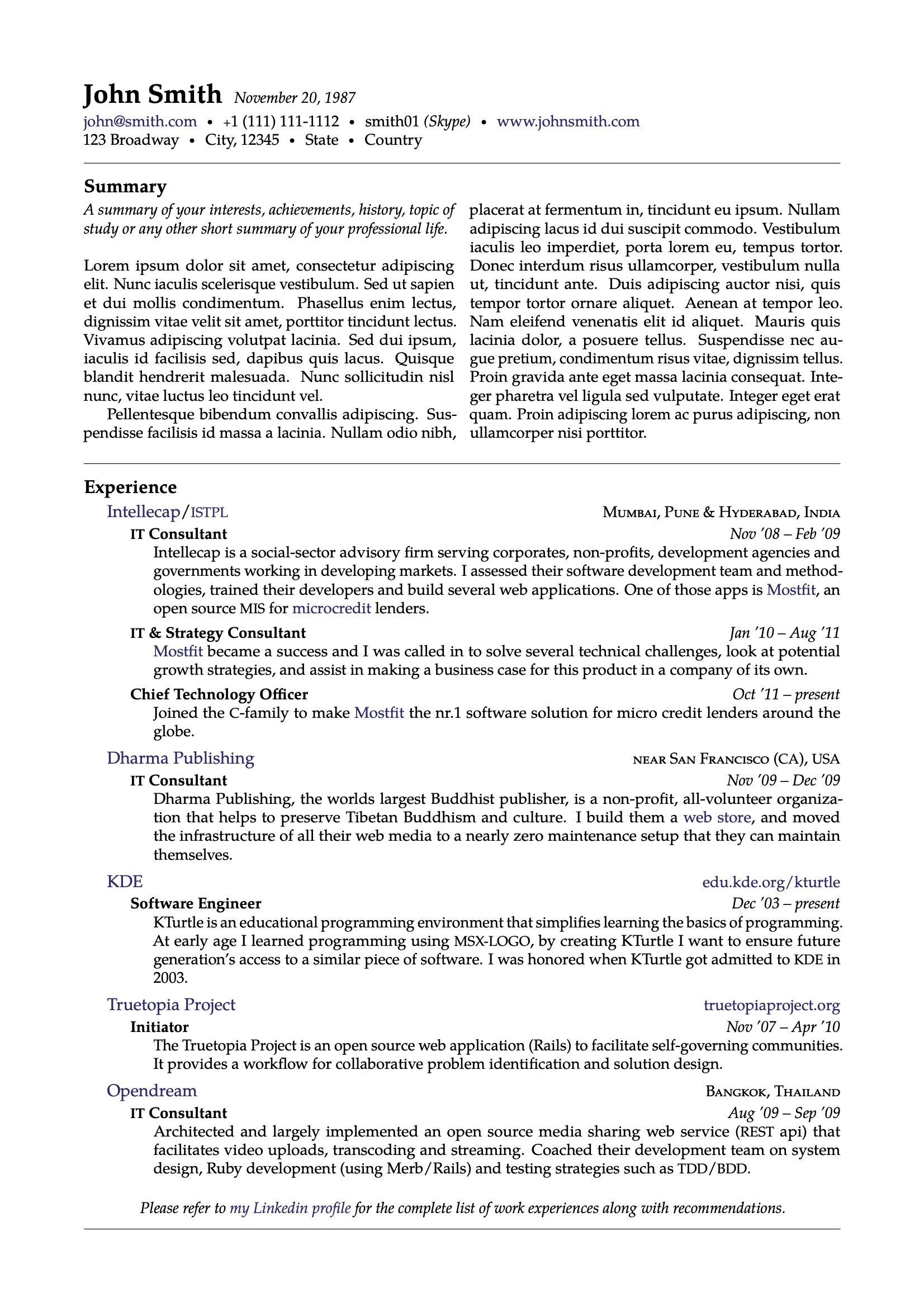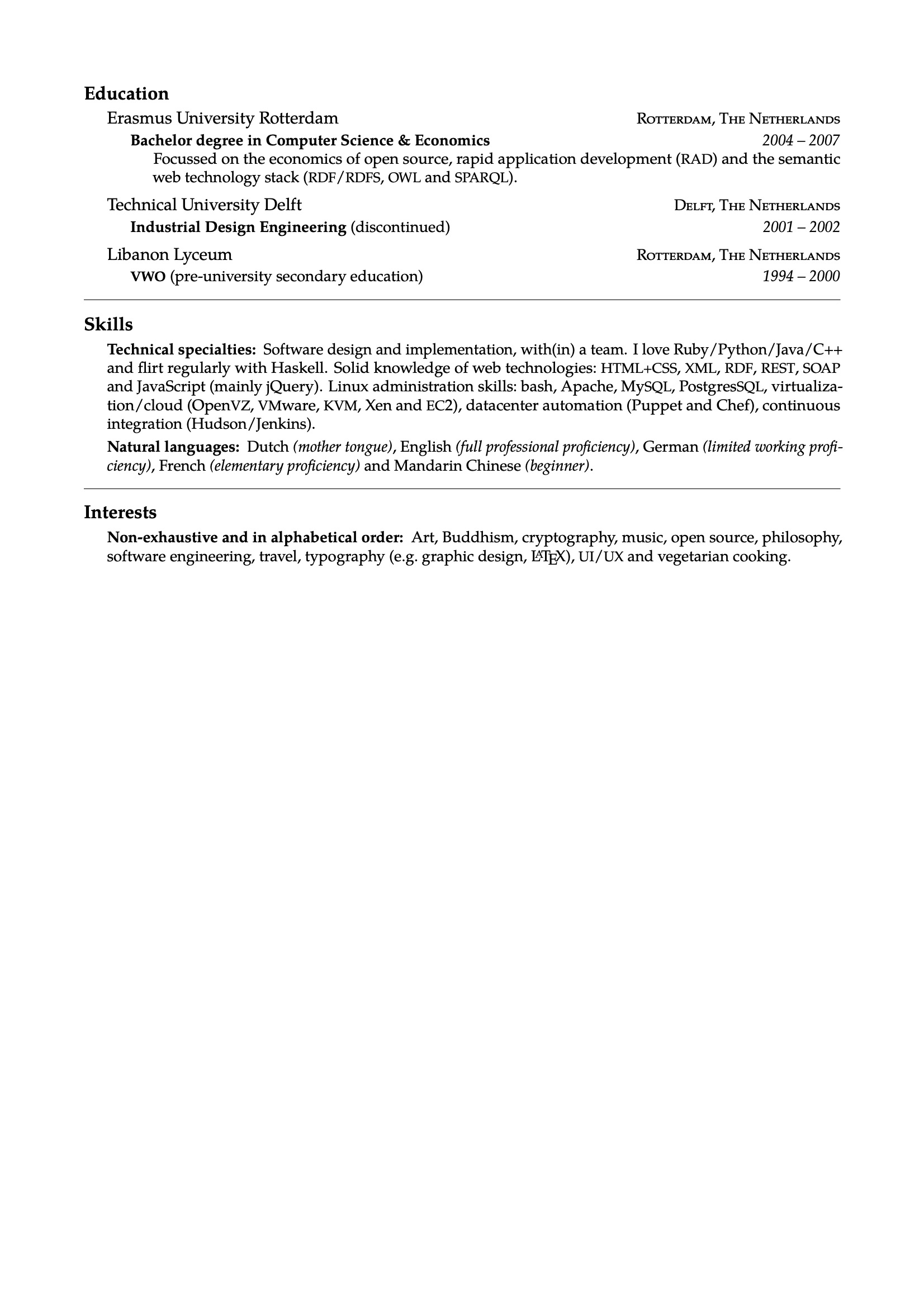 Current Version
v1.1 (July 20, 2014)
License
This template is licensed under a CC BY-NC-SA 3.0 license. Click here to see what this license means for your use of the template.
Open Template for Free Editing Online
Download Template
---
Have a Question?
Report Bug
This page last updated on: July 20, 2014