Description
This template is for creating a single page cheatsheet. Cheatsheets act as a reference for shortcuts in an application but can also be used as a reference for commands, symbols, functions, equations and any other use case where there are many ways to do something. The template features a three column layout to pack in a large amount of information into the single page. Each column is further subdivided by headings and blocks of similar commands are separated by spaces. A title clearly identifies what the cheatsheet is for and a footnote identifies who made it, the URL and license.
Preview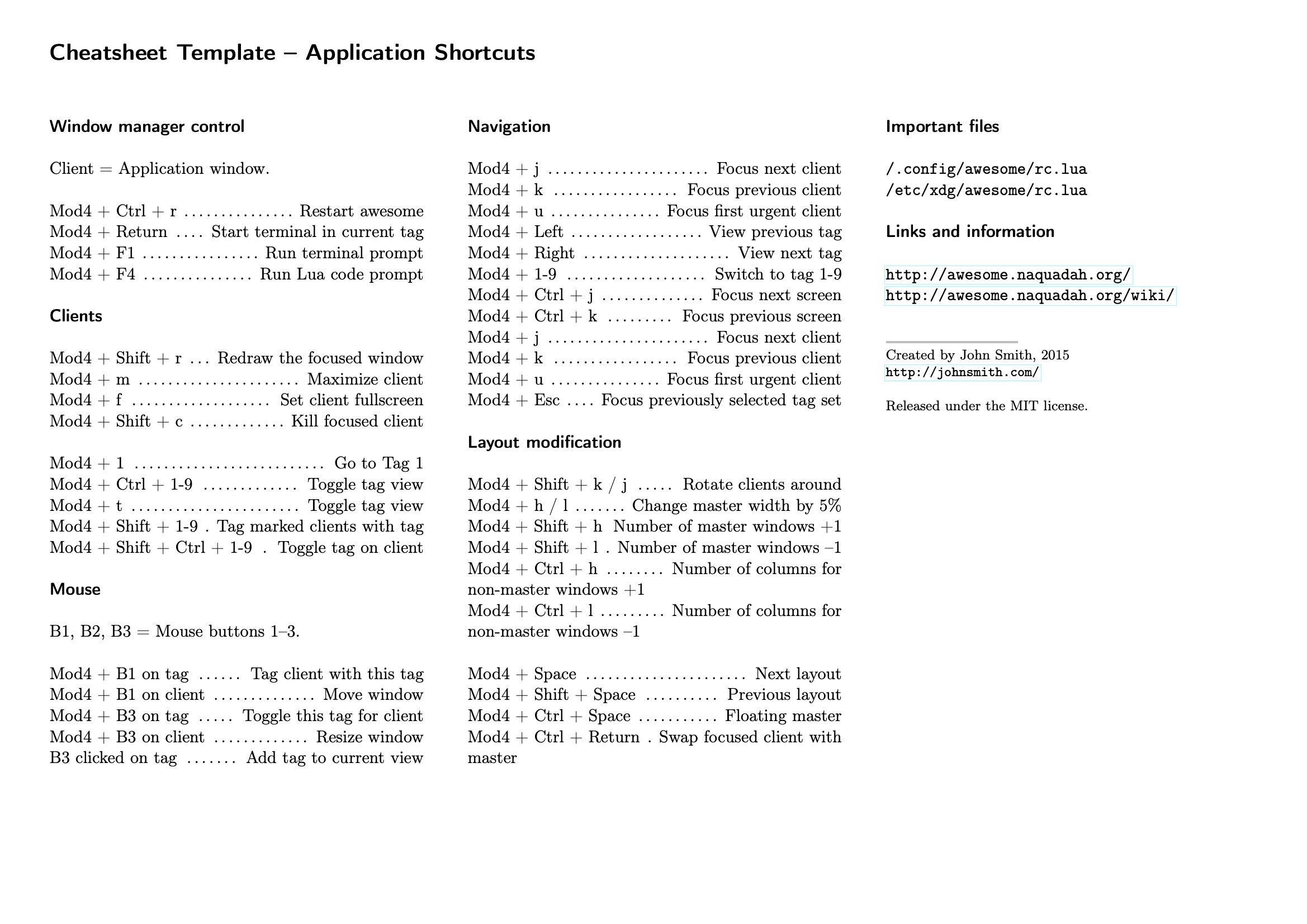 Authorship
This template was created by Michael Müller with extensive modifications by Vel.
Current Version
v1.0 (December 12, 2015)
License
This template is licensed under a MIT License license.
Open Template for Free Editing Online
Download Template
---
Have a Question?
Report Bug
This page last updated on: December 12, 2015