Description
This template is for producing a memorandum (memo) within the Canadian Forces. It was made by using the Military Writing Guide. Just replace the bogus text in the template with the text you need for your memo and run the file through the engine to produce a PDF.
Be aware that this is open source software so is not allowed on DND computers but work very well from your home computer. The produced PDF file can be printed at home or emailed to your DND account.
Preview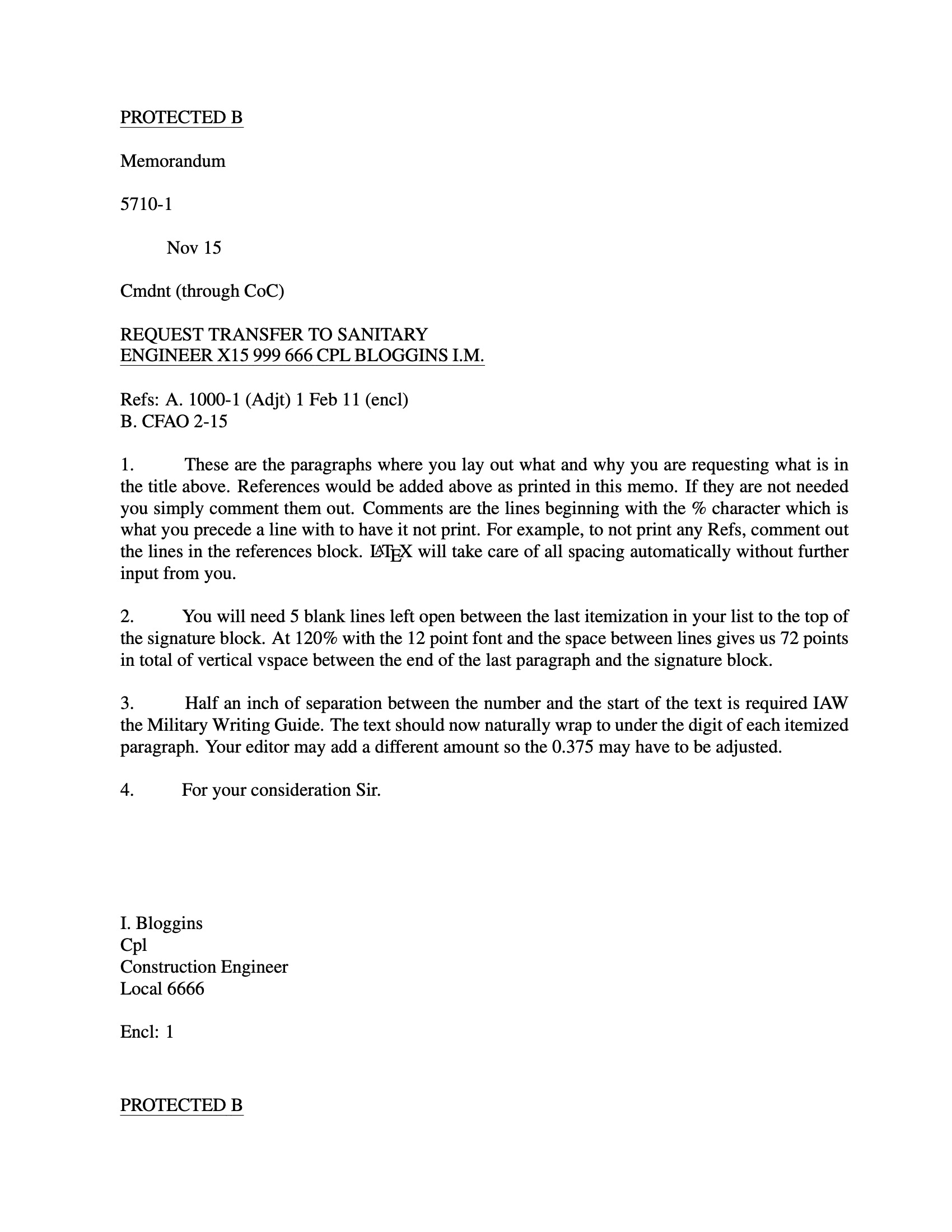 Authorship
This template was created by K. Thomas with extensive modifications by Vel.
Current Version
v1.0 (November 21, 2015)
License
This template is licensed under a CC BY-NC-SA 3.0 license. Click here to see what this license means for your use of the template.
Open Template for Free Editing Online
Download Template
---
Have a Question?
Report Bug
This page last updated on: November 21, 2015